Lolita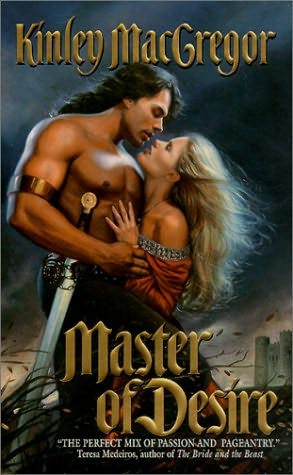 Piggybacking on Mike's earlier post, I have long found it curious that the romance novel is the one genre no one wants to defend. (See, for instance, this comment.) But time was, romance was the genre.
It seems to me that the contemporary romance novel—of the paperback bodice ripper variety (see right)—arrived on our shores of our literary imagination in no small part due to writers like D. H. Lawrence. And what could be more literary than Lawrence? I myself can conceive of no formal reason why a romance novel can't be art. Indeed, I suspect that someone out there is already writing great ones. (Hell, isn't Lolita a romance novel?)
Part of what I love about this Chicago Reader review of The Twilight Saga: Eclipse is its understanding of how Stephanie Meyers's books and the resulting films—regardless of their quality (I haven't read or seen them yet, though I intend to)—do partake of a larger literary tradition: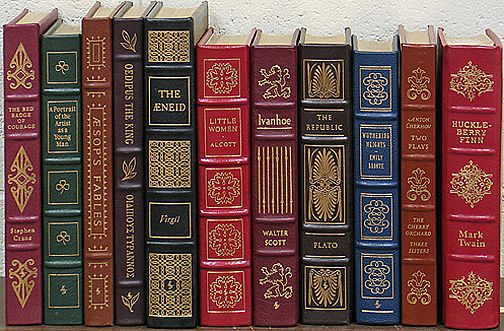 Books are popular fodder for lists, and why not? There are so many books being published. Book-related lists can be useful in cutting through some of the noise in a time when more than 200,000 new books are released each year, in the United States alone.
Yesterday, Esquire released a list of 75 books every man should read. They make such lists regularly so the list, in and of itself, is not remarkable. There are some really great books included like Lolita and Call of the Wild and The Things They Carried and Winter's Bone and The Spy Who Came In From the Cold. The list offers a nice blend of contemporary and classic fiction. I was particularly pleased to see Edward P. Jones's outstanding The Known World mentioned. I cannot say there's a book on that list that doesn't deserve the recognition. The list is certainly very masculine in tone, but there's nothing wrong with that. Great books are great books and there's something to be said for muscular prose. My list would probably look somewhat different but so would yours. Reading is personal and taste is subjective.
It is curious, though, that out of all 75 books every man should read, only one, not two or five or seventeen, but one of those books, A Good Man Is Hard to Find by Flannery O'Connor, is written by a woman. I should be surprised by this imbalance but I'm not. Is anyone?
This week I noticed a correspondence between the opening sentence to Great Expectations and the opening of Lolita. I'm interested in the idea of Nabokov stealing from Dickens, a writer he admired and about whom he lectured at Cornell.
Here is the opening of Great Expectations:
"My father's family name being Pirrip, and my Christian name Philip, my infant tongue could make of both names nothing longer or more explicit than Pip. So, I called myself Pip, and came to be called Pip."
Here is the opening to Lolita:
"Lolita, light of my life, fire of my loins. My sin, my soul. Lo-lee-ta: the tip of the tongue taking a trip of three steps down the palate to tap, at three, on the teeth. Lo. Lee. Ta.
"She was Lo, plain Lo, in the morning, standing four feet ten in one sock. She was Lola in slacks. She was Dolly at school. She was Dolores on the dotted line. But in my arms she was always Lolita."
Note the correspondence between the two openings in terms of wordplay, the repetition of the consonant sound (p- and l-), READ MORE >
Ken Baumann
—
Nick Antosca on reading Lolita at 12. What was the first book that you felt dirty reading? I'd say mine was either A Confederacy of Dunces around the same age, or maybe The Godfather. Hard question for me because I was watching stuff like Terminator & Skinemax from about 5 on. You?
Uncategorized /
8 Comments
October 12th, 2008 / 11:44 am