My cat in the hamper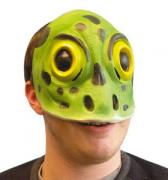 I was going to fold my laundry, but my cat is sitting in the basket on top of it. I think it's warm still, and he seems to like that. Instead, I'll post something about Bottomless Belly Button, a graphic novel from Fantagraphics that I read a few days ago.
It's pretty darn good.
(Hey, why haven't we been writing about graphic novels more? I mean, as we have established, I am the member of the group who's a little longer in the tooth than the rest of you, but aren't people in our "age category" still supposed to read lots of graphic novels?)
Here's the thing I hate about graphic novels. I hate graphic novelists. That's what I hate about graphic novelists.
Uncategorized /
8 Comments
October 31st, 2008 / 1:32 am