ri¢h poets
Are poets really ri¢h? It's the question of the ages. What is ri¢h, even? It is another question. Does it have meaning? Is it quantitative? Is ri¢h a lifestyle? Is ri¢h a feeling? Is ri¢h more than a feeling (more than a feeeeeeeling)?
I feel rich when I walk into a bookstore and steal copies of my own book. I feel broke when I get my royalty check amounting to sixty cents. I feel rich when I get tipped tokens on webcam sites. I feel broke when I calculate the value of said tokens. All poets want is a little token of appreciation. Can all the poets please get some?
Matt Margo is today's ri¢h poet, poeming away for a little gold coin. Or gold chain and medallion. Swag.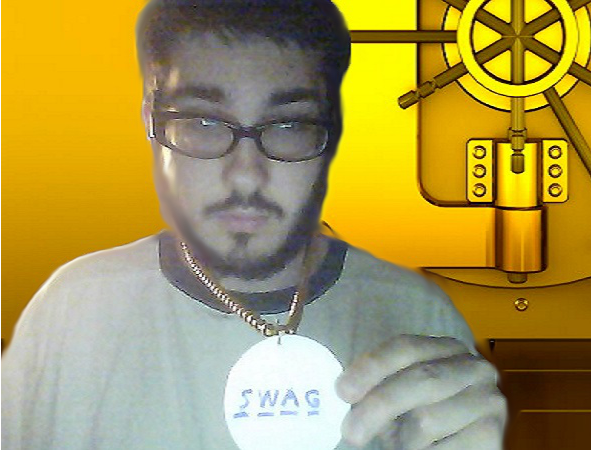 foe tha love of this
the money i linger over
is due entirely to
hours spent sitting around in the great
solar system designed
to be known as a kmart.
the money i shoot
only wants to maintain direct eye contact,
construct interesting beats, and
stare at my workplace.
my money is a poem wandering down mountains,
not a big word, just a thought,
a calming wash,
a spike through
a structural godsend.
ABOUT THIS POEM
This poem is included in my chapbook what i would say, which consists of found language from my Facebook posts strung together algorithmically. Each line is the result of chance, but each stanza is the result of taste—my attempt to compromise with the technology in terms of constructing meaning. The meaning being constructed in the case of this poem pertains to cash, which rules everything around me. I've never actually worked at a Kmart, but I do still understand the struggle of trying to invoke those dead presidents and keep them safe in wallets, checking accounts, and sock drawers. Yesterday I graduated from college, and today I am already feeling the tremendous pressure of needing but not having a job. The title of this poem is, of course, an allusion to my favorite Bone Thugs-N-Harmony song. But do we really live for the love of money? What other options do we have? The love of poetry?
Matt Margo i$ the author of When Empurpled: An Elegy (Pteron Pre$$, 2013), whi¢h you $hould pur¢ha$e $o that Matt Margo may one day be a Ri¢h Poet.
I usually write the introductions on my own posts around here, but Manuel Arturo Abreu's intro is hella cute. And their post is hella cool and good and important. Sooooo /Tsaritsa out.
Poets stack that immaterial paper by living in the danger zone. Making written or typed marks is a way of briefly reminding ourselves we exist. It's easy to forget when you're rolling in the dough. The world is confusing when the spirit is so rich. This is why I say "you feel me?" Alexandra the based goth (aka Tsaritsa aka Billy Corgan's Whore aka the version you were afraid to ask for) asked me for a poem for her Catalog of ri¢h poets and I sent her this one about changing the game.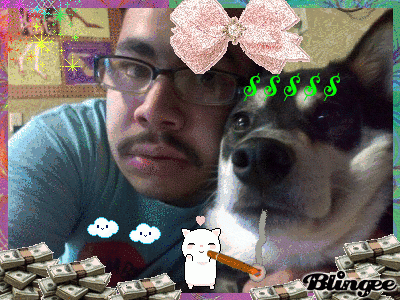 VIRTUOSO
Mr. A and Mr. B had just graduated from the same college. Mr. A was a biology major and Mr. B was a physics major.
º
Mr. A felt the need to "change the game." He vaguely knew about biometrics, and wanted to learn how to code, but felt like his "instincts had failed him," that he'd discovered about Silicon Valley too late, or something, and should've started coding when he was ten, maybe. He would have been a virtuoso by now.
º
Mr. B wanted to become part of a startup. He was a quiet beast at coding. He remembered once when a white guy wrote in a notebook, after a conversation with him, "QUANTUM COMPUTING → $$$" and then said he had to go do something. He was carrying a purple yoga mat. He had said he had just finished rehab for "a bunch of dumb shit."
º
Mr. B's parents had visited recently from India. He felt "drastically changed" from the experience, and stopped smoking cannabis. He had not been back home to Tamil Nadu in two years. He felt aversion to the idea of returning, but only had three months to remain in the US after graduation before needing to find employment, before his "grace period" ran out. He tells Mr. A, "I'm an alien. That's what they consider me, like the government you know."
º
Mr. A remembers when one of his friends told him a story about "how I believed for way too long that 'illegal alien' meant actual aliens, like from outer space, and I was hateful and afraid, until when I was like nine I learned it just meant real people, who like, the government or other random people had decided weren't allowed in this country, and I was like oh, that's so evil."
ABOUT THIS POEM
VIRTUOSO is a poem about being the best there ever was. Changing the game is a pressing concern to most people. Thus my poem is an example of Search Engine Optimization (SEO). The key is that both characters are my real-life friends. One is American, one is not. Therefore, because quantum computing, yoga, cannabis, and immigration issues are trending, I firmly believe this poem will soon become the first google search result for "i don't understand why people have to work to stay alive why can't we just walk around and talk and heal from history and stuff." I worked as a personal assistant for a self-described 'SEO wizard,' I know what I'm doing. He also had two poodles. VIRTUOSO is from a chapbook called List of Consonants, forthcoming from Dig That Books.
manuel arturo abreu is a poet and forgone soul based in portland. They are from the Bronx so the epithet 'boogie-down' applies here if you need a reason to google 'manuel arturo abreu.' manuel likes emo sexts, jazzercising, and sketchy ecoqueer fantasias. Their ideal date is a group of people sharing a laptop to show each other music online. manuel is hard at work tweeting, editing at greybook , and sleeping things off. Hire them, email for more info hearingdeafone@gmail.com.
Random
/
Comments Off

on Catalog of ri¢h poets: Manuel Arturo Abreu
June 3rd, 2014 / 6:57 pm
We're flossy.
We're the first poets to scream that we're hot. We got our face tattooed on their arms. That's right, we brought all the weird lit to the scene, and that's right we're the cats that's getting the cream.
And it sucks because we want almond milk. Al-mond mi-ilk. Just because we are obtusely wealthy with our words and our pauses and our golden bars and other cliches doesn't mean we don't have standards.
Whatever. My thoughts are too expensive for you, anyway.
Another week brings another installment of our ri¢h poets series. Please throw your loose pocket change in the air and welcome Jess Dutschmann.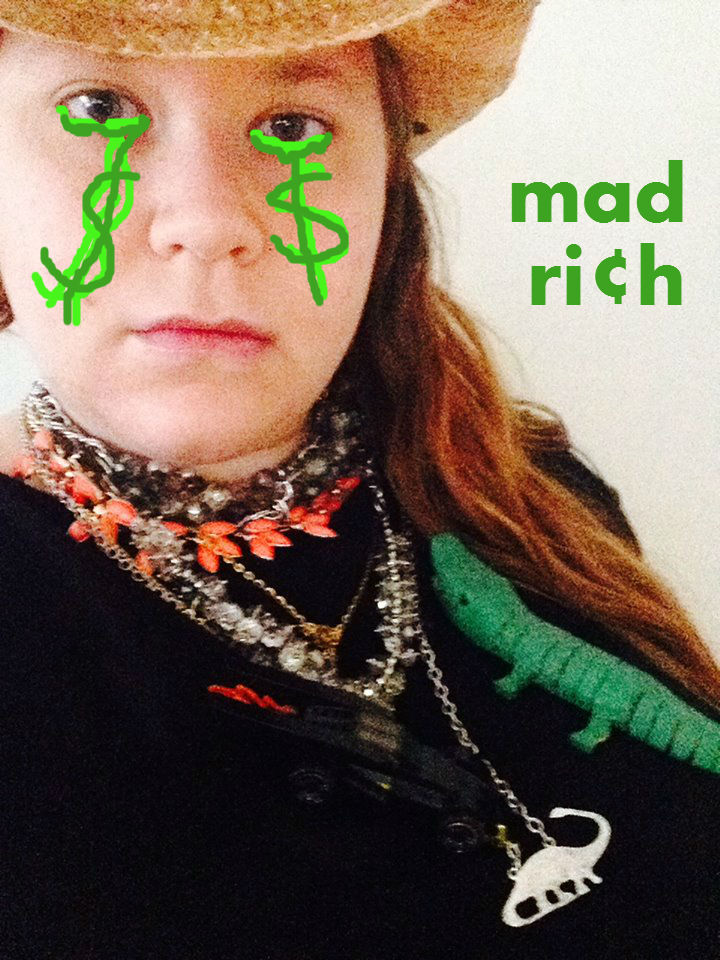 When Possible
The snake in the road was dead.
When you picked it up it shook
its body shook like dance recitals.
It still and then calm and the also
having breathing. Imagine snake
lungs. In and out thumbnails.
There was a wrong snake. Green
and maybe teeth but not angry.
You picked it up it shook alive.
You killed the snake with your
hands and every day the snake
going killing again. You it killed.
Blood can coagulate did you know
but not this little guy. Just a vine
maybe teeth but not hungry dead.
ABOUT THIS POEM
This poem is about snakes. Snakes, as anyone alive is aware of, are made entirely out of cash money. This poem is about not knowing too much about snakes, which are, as anyone alive is aware of, made entirely out of calcium and borax. This poem is about snakes. Snakes, as everyone knows, are already dead. This poem is about snakes, which the cast of The View drinks for every meal in a steaming hot smoothie, each little elongated hexagon scale flitting through the vitamix, catching light like eyelashes on cheeks.
Jess Dutschmann lives in the castle of every vanquished Disney villain. She bought them on the cheap after the usual fire-pit scene. She is made out of thousands of dollars of medical bills. She prays to sixteen gods nobody has heard of and they rain down golden coins until she blinks upward, both eyes bruised to hell, and grins bloodteeth. SheoOOOOoOOOOOOoooOOOOOOOOO