robert lopez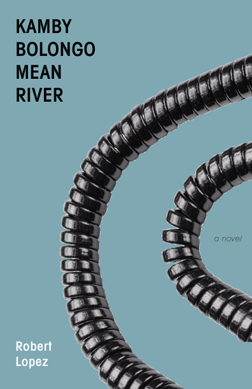 In one of my favorite books last year, Robert Lopez's Kamby Bolongo Mean River, a man is locked in a room with a telephone and a bed. He spends a lot of time answering phone calls from strangers, and a lot of time drawing stick men and masturbating, and rummaging through his brain contents of growing up in a place called Injury, Alaska.
The book's title comes out of the narrator's remembrance of his brother repeating the phrase from the TV miniseries Roots. The phrase, along with other odd small ideas, indented moments, phrases looped, present themselves so seared on the narrator's head it is as if he's not in this single tiny room at all. If you've ever wanted a perfect book to teach or observe voice as character, setting, etc., Rob is the one, both here in Kamby, and in his first book Part of the World. Few maintain such control line by line of what, where, and when while managing to keep you hypnotized in tone.
Rob has offered to give away a few copies of a rare purple-covered edition of Part of the World, never before available. To enter, just comment here with a memory of your own childhood related to some looming repetition of phrase or sound or image from TV or film.
Three winners will be selected late Thursday night.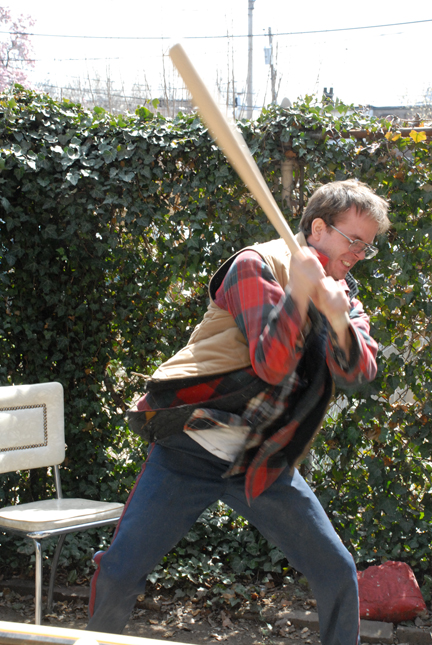 We are writers. Writers use language. There are lots of things we can do with language. As Robert Lopez says: "I always start with language." And when he says that, he means his language, his particular language, and that every writer should have their own particular language. Raymond Carver gets at that with this (from "On Writing"): "It's akin to style, what I'm talking about, but it isn't style alone. It is the writer's particular and unmistakable signature on everything he writes. It is his world and no other. This is one of the things that distinguishes one writer from another."
When I think of language, I think of sentences. As John Banville says: "The sentence is the greatest human invention of civilization." There are lots of things that we can do with a sentence. We can manipulate the syntax, the diction, the stresses, the tenses, the acoustics, the morphemes and the phonemes, syllables and prefixes and suffixes, the speed, and the length. As Andy Devine says: "The English sentence – because of English syntax – is infinitely expandable."
We can manipulate objects, subjects, predicates, infinitives, participles, gerunds, phrases, clauses, and determiners. We can manipulate articles, nouns, verbs, adjectives, adverbs, conjunctions, and prepositions. Joseph Young says: "Articles propel the sentence, push it off and keep it moving." Stephen King says: "The road to hell is paved with adverbs." Joseph Brodsky says: "Don't use too many adjectives." Andy Devine says: "Adjectives are not as bad as adverbs."
For instance, I like to structure sentences around articles and conjunctions and prepositions—the more perennial parts of language—so that my narrator has a singular way to speak. And I like to move prepositions to the end of the phrase or the end of the sentence. That was one of the first sentence things that I figured out for myself. It's not what we're taught to do, but it is still quite obviously English, and it creates a kind of semantic link in the sentence—and this vaguely unsettling feeling.
Another excellent Michael Kimball interview at the Faster Times, this time with Robert Lopez, whose Kamby Bolongo Mean River should be on each and every Best of the Year list that knows anything about anything. Seriously had a more visceral emotional response to this book than any in recent memory, in the strangest of ways, such that I ended up just staring off between each sentence, feeling it bump around inside my head. An incredible example of how voice and sentences alone can create a heavy, gorgeous, multivalent whole. I'm giving a copy to my mom for Christmas this year.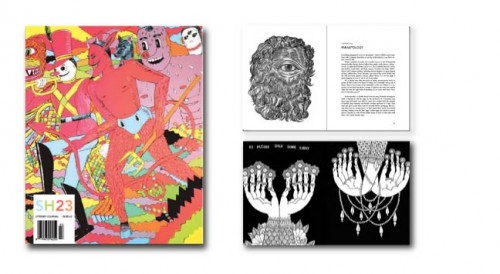 New issue of Salt Hill looks fairly amazing, with new words by some big badasses in Robert Lopez, Eugene Marten, Elisa Gabbert, Joseph Salvatore, Daniel Grandbois, and several others. Salt Hill is always one of the best looking and reading journals around. Excerpts on the site, as well as ordering information.
Uncategorized /
4 Comments
November 4th, 2009 / 3:54 pm
Forgive the indulgence here, but just wanted to drop a heads up to those in the NE U.S., as I'm about to hit the road for a week up in that area for a small troop of readings in support of Scorch Atlas, along with Robert Lopez, whose new novel Kamby Bolongo Mean River just came out from Dzanc (and is seriously a mindblower of new speaking and emotional wow), and Sam Ligon, whose wonderful Drift and Swerve came out earlier this year (and who we profiled here and reviewed here). It's sure to be something like this…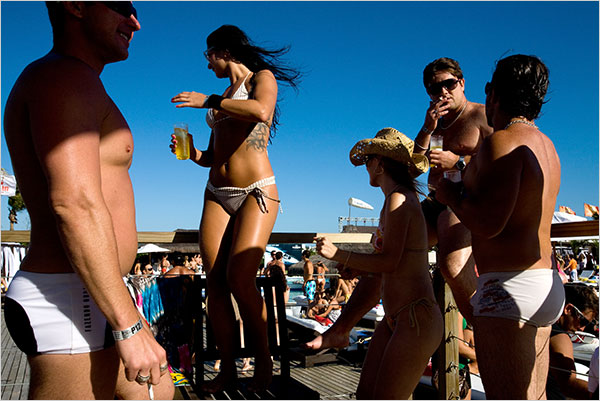 9/12: Brooklyn, NY @ Barbes @ 6 PM
9/14: Portsmouth, NH @ River Run Books @ 7 PM
9/15: South Deerfield, MA @ Schoen Books @ 8 PM
9/16: Boston, MA @ Brookline Booksmith @ 7 PM
9/17: Providence, RI @ Myopic Books  @ 7 PM
9/18: Clinton, NJ @ Clinton Bookshop @ 630 PM
9/19: Baltimore, MD @ 510 Series @ 5 PM
9/20: Philly, PA @ The Dive Bar @ 8 PM
If you happen to be around, would be awesome to hang out.
Also stoked this weekend that I'll get to crash in on the Brooklyn Book Fest, hoping to catch Nicholson Baker, Ben Marcus, and Tao Lin all reading together on Sunday at noon. Weirdly awesome.
In the meantime, hope you guys have a great weekend and week. See you soon.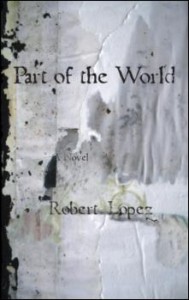 In relation to my rant on 'memory loss trauma' books that spoil the beef by wrapping it all together in kitsch and with a ribbon on top, if you want to see an example of a book that pulls off this kind of narrative in a way that feels authentic, new, and more valuable even than the sum of its parts, check out Robert Lopez's PART OF THE WORLD, which is not only fun and entirely readable, but also does something new with language and sentence formation, which, if you aren't paying attention to in writing, I'd say, you might as well be writing for the screen.
And for further reading, pretty much anything by Brian Evenson, especially in this case, THE OPEN CURTAIN, is so far beyond what the scope of the Galchen and McCarthy are going for, might as well just skip the training wheels and hit the big ride.
Uncategorized /
12 Comments
October 14th, 2008 / 5:35 pm