Roberto Bolaño

So yesterday I sent out an email asking a fairly large group of writer, editor and publishing friends to send me their top 3 books published this year. I told them to interpret "top" any way they chose to, and to feel no pressure to expound on their choices. One of the first responses was this exuberant, flame-throwing missive from Zak Smith, author of the eminently top 3-able We Did Porn (Tin House Books). I decided that Zak's note was worth publishing in full, as is, but that it was really too long for the post of mini-lists I was compiling. So here, now, is Zak's top 3, offered as a kind of advance payment on the full list of lists, which will hopefully be forthcoming next week.
Blake Butler
—
Thank god, I've been waiting for this: Bolaño Inc.: "The market has its landlords, like everything on this infected planet, and it's the landlords of the market who decide the mambo that you dance, whether it's selling cheap condoms or Latin American novels in the U.S." [Via Matt Kirkpatrick.]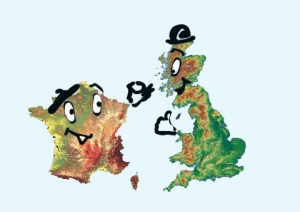 Bolaño fans will be interested to see this interview with translator Natasha Wimmer over at the blog of the Center for the Art of Translation.
Scott Esposito: First I wanted to ask you about these new Bolaño texts they're digging up, particularly El Tercer Reich ("The Third Reich") and the supposed sixth book of 2666.

Natasha Wimmer: I've read "The Third Reich" (and in fact, it looks like I'll be translating it, though I have yet to sign on the dotted line). It's about an elaborate board game called "The Third Reich" (Bolaño was a great fan of war games), it takes place on the Costa Brava, and it pits a German tourist against an enigmatic South American who rents paddle boats on the beach. I loved it.

I haven't read the purported sixth section of 2666, or even really heard much about it. Maybe it will remain forever ghostly—the spectral answer to all our 2666 questions.
In the latest issue of The Quarterly Conversation, Scott Esposito is running a contest to give away to his readers
every single one of Roberto Bolaño's works available in English, plus a special preview of his forthcoming novel The Ice Rink (New Directions, 2009). That's eight books, including his mammoth new novel, 2666, and his new poetry collection, The Romantic Dogs, both reviewed in this issue.
The contest is pretty simple – read issue 14 of TQC, answer the questions on the contest page, and send your answers to Scott's email address by December 31, 2008.
*Enjoyment of eating pie = enjoyment of reading TQC?