sarah manguso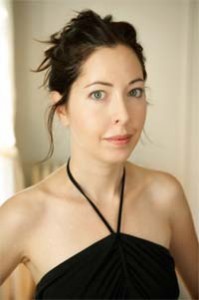 I don't have anything amazing to say about Sarah Manguso except that her book, The Two Kinds of Decay, was so awesome I feel like it became a part of my body. I wrote this thing for The Rumpus that goes more into that book, but for now I want to give you one quote from a Bookslut interview with her:
In a magazine feature I read years ago, a mathematician was quoted as saying "I am a machine that turns coffee into equations." And at the time I thought, "Oh, I'm a machine that turns coffee into poems." I live a regimented life. I work in a little box, a little room at the back of the apartment, and eat lunch at the same time every day. I'm a simple machine.
I guess I just love the memoirist/poet hybrid. Nick Flynn and Michael Ondaatje are two more that come to mind. Anyone know of other poets who venture into memoir?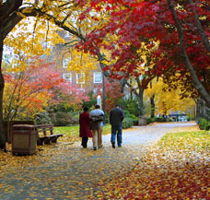 I used to blog here about getting an mfa in creative nonfiction, but since I finished classes there's nothing much to report other than I am working on my thesis. Sasha Fletcher, however, just began his mfa in poetry and he's writing about it over at his blog. He's got the talented and lovely Sarah Manguso for workshop, Timothy Donnelly for a poetry craft seminar, Marjorie Welish for 20th century experimental poetry,  and a lecture from the adorable Richard Howard titled "The Beginning of the End."
Expect me to crash the guest lectures while I'm still in the city. Hopefully they'll be as memorable as the Joyce Carol Oates one last semester.