Seattle Author Spotlight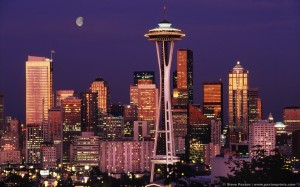 Thanks for all the great feedback on the Author Spotlight I did on Richard Chiem! So many flowers (awwww)! So much chocolate (awwww)! And even a phone call from the president which, sadly, went to voicemail. It's really all been kind of overwhelming (sigh, swoon). But, here anyways, now, is the 2nd Spotlight– on Maged Zaher!
Maged Zaher is very engaging, warm, likable, and was born in a great year (1967,  a year in which Rauan Klassnik and Aase Berg were also born.) Maged is currently up for Seattle's "Stranger Genius Award" which comes with a $5,000 prize. So, congrats, man, & good luck!
(Brendan Kiley, in The Stranger's write-up on Maged Zaher, describes our Spotlight Author as a "merry melancholic" and goes on to say that "in Zaher's work, intimacy is the gold medal, but also something to be feared.")
It was a real pleasure hanging out with Maged for a couple of hours earlier this week. Maged likes to talk poetry, ideology, politics, sociability, soccer, etc, etc. And he's totally cool with strong, differing opinions which, well, suited me just fine!
This spotlight, then, is comprised of a brief bio, a short interview and a couple of photos. So, say hello now to Maged Zaher!
READ MORE >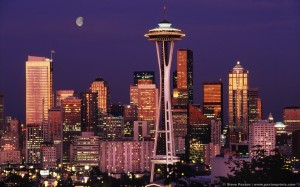 I've lived in Seattle for a little over two years now and since AWP, the big show, is coming to town next year I thought it might be a good idea to introduce you to some of its stand-out authors. (I plan to do this periodically. ra ra ra.)  And you'll get the sense, after a while, that Seattle has a  strong and growing lit scene. (the first year or so I just stayed in and took baths all day, but now I've ventured out and discovered some of what's on offer. and there's a lot.).
The first spotlight's of Richard Chiem. Richard's great to read, talk to, be with, has great energy, and is very shrewd, kind and edgy. Richard Chiem and I kind of hit it off right away and have gone on walk talks together. Ice cream and pizza sit talks too. We talk all sorts of shit: UFC, literary Gods, Collage Methods, Fucking the Reader, Dwarves, etc, etc. And this weekend we're dim sum double dating!
So, anyways, Richard Chiem's Seattle Author Spotlight consists of a brief interview, Bio and photo.
Brief Bio:
Richard Chiem (b.1987) is the author of YOU PRIVATE PERSON, a collection of short stories published by Scrambler books. His work has appeared in Thought Catalog, CityArts Magazine, and Everyday Genius, among other places. Richard lives in Seattle with his girlfriend and their loud cat. He is currently working on two novels.
Brief Interview:
Rauan: How does Seattle make, or make it into, yr writing? (plz be brief)
Richard: When I write about rain right now it's about Seattle. But other than those few instances, Seattle hasn't made it to the foreground quite yet. But I love this city. It's finally my home. I am thinking about writing a novel about a cult or secret colony in Seattle. There seems to be a lot of things here waiting to shock and be discovered.
RK: To give our readers a taste could you plz quote a sentence or two from yr debut collection of short stories, You Private Person (aka YPP, which, for the record, I think's a novel) (plz be brief) ?
RC: 'Love feels like a thing people eventually learn to live without like tonsils or god.'
RK:  The voice in YPP comes off as quite a "sensualist," enjoying the transformations before sex, etc. Your thoughts? (plz be brief)
RC: I don't know if you did this, and it was a thing I started to do when I was younger, but whenever I had a pain in my left hand, or a bump or scar or something, I would check my right hand to see if the same thing was there. I would do this with friends too, meaning if I was having some fucked-up day, I would ask if they had fucked-up days too. I learned how alone I was in some moments, and how common some experiences really were among my peers.
I value the little scenes, sometimes sensory observations, that make up our long boring ass days. In how we mirror each other. Or not at all.