summer reads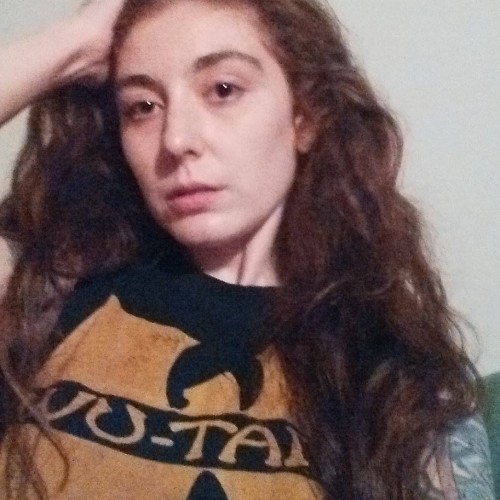 As part of Summer Reads, Alexandra Naughton shares what she's looking forward to reading this summer.
***
Summer to me feels like chapbooks and graphic novels, which are good to read on the train and on a stoop while drinking iced tea.
1) Dystopian's Codependent Syndrome by Paul Murufas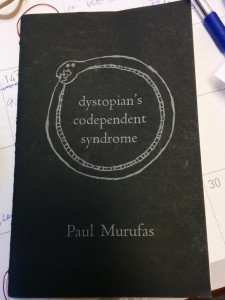 Drugs, tarot readings, loneliness, and wayward traveling comprise some of the themes of this poetry chapbook from Mess Editions. This book feels like Oakland and summer and it's killing me again.
2) Sadmess by Ana Carrete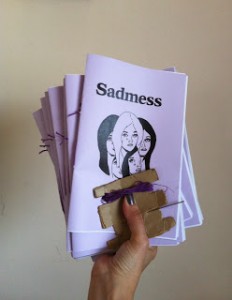 I really like Carrete's online writing and I am excited to leaf through Sadmess, handmade by Carrete herself. Sadmess is such a perfect title for a book of poems and I wish I had thought it up first.
3) Never Ending Summer by Allison Cole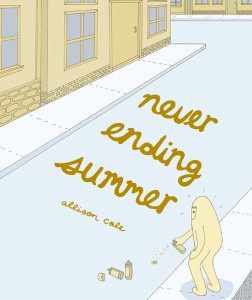 A graphic novel from Alternative Comics that Amy Berkowitz loaned me when I was feeling heartbroken and it helped me to get over it. Rereading this book feels like stale sunbaked emptiness and wanting to take a midnight bike ride.
4) Terror Matrix by Zoe Tuck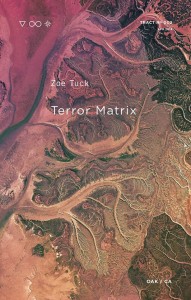 This is a beautiful little book from Timeless Infinite Light full of stabbing lines like "the bagel and sweaty glass carafe are here for me in ways they're not for you" and "lake for bloody grace i said fill me a scrip for this to raise the dead."
5) 18 Levels of Hell by Teppei Ando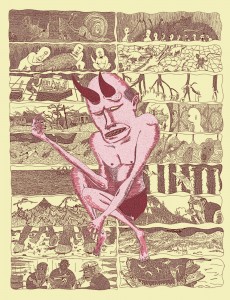 Go to hell with the second illustrated book on this list based on Chinese mythology, published by Murder Dollhouse. Fantastically morbid drawings depicting the kind of suffering we can only hope to endure specifically designed for the sins we've committed.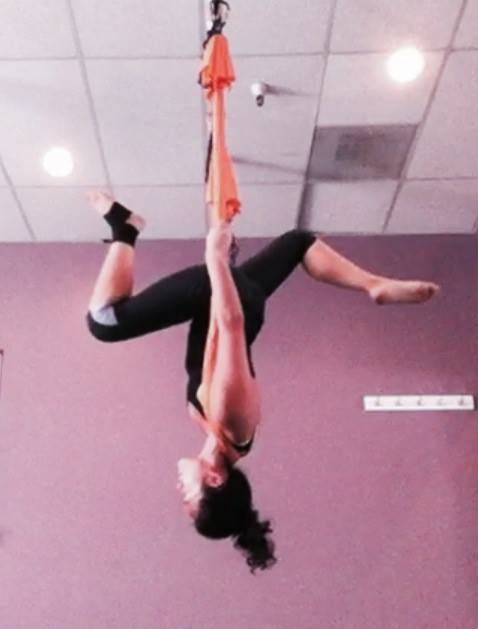 As part of Summer Reads, Molly Gaudry shares what she's planning on reading this summer.
***
My first year as a PhD candidate at the University of Utah is behind me. Classes ended in April, and for the entire month of May I've mostly been hanging upside down at Imagination Place (our local AntiGravity Fitness studio here in SLC). As an instructor-in-training, working toward certification, I haven't had or made time to read since the end of the term, and it's been a relief to work the body for days and weeks on end instead of the mind (even if I don't necessarily believe in such a distinction, preferring instead to think of the body as the mind in motion). But this morning, for the first time in over a month, I cracked open a book. Marguerite Duras might have said this particular book was screaming at me from its place on the shelf. Who knows why a book screams when it screams.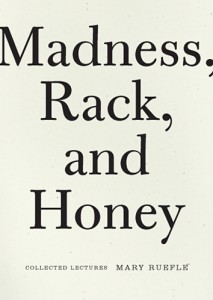 The book was Mary Ruefle's Madness, Rack, and Honey (Wave). First I reread one dog-eared passage about Sappho, the moon, and lyric poetry. Ruefle supposes that "stars were the first text, the first instance of gabbiness; connecting the stars, making a pattern out of them, was the first story, sacred to storytellers. But the moon was the first poem, in the lyric sense, an entity complete in itself, recognizable at a glance." I love that she thinks this, that she wrote this. I look at the moon sometimes and am filled with wonder: Who else is looking at this moon, tonight, right now, like me? Did you know that May's full moon was a "flower moon" and that June's will be a "strawberry moon"? Do you remember Calvino's story about the moon: "I could distinguish the shape of her bosom, her arms, her thighs, just as I remember them now, just as now, when the Moon has become that flat, remote circle, I still look for her as soon as the first sliver appears in the sky, and the more it waxes, the more clearly I imagine I can see her, her or something of her, but only her, in a hundred, a thousand different vistas, she who makes the Moon the Moon and, whenever she is full, sets the dogs to howling all night long, and me with them." In a "Music and Mantra" workshop I took a few weeks ago with mostly yogis, I decided I liked one yogi in particular and made a mental note—what the hell—to take her next "full moon yoga class" outside, in a park, under the night sky. I'm into the moon, I guess. And I was attracted to this woman's gentleness, how kind she seemed, and how, surprisingly, she wasn't all that "woo-woo" for a yogini who teaches a full-moon yoga class in a park every month. I wonder, What is your story about the moon?
In Ruefle's title essay, a fair bit of time is spent puzzling out a three-line poem attributed to Hafiz:
I shall not finish my poem.
What I have written is so sweet
The flies are beginning to torment me.
"It is so simple and clear," Ruefle writes, "the 'figurative' sweetness of the author's verse has become honey, causing 'literal' flies to swarm on the page or in or around the author's head. This is truly the Word made flesh, the fictive made real, water into wine. That is the honey of poetry: the miracle of its transformation, which is that of creation: once there was a blank page—scary!—now there is something in its place that is attracting flies. Anyone who has not experienced the joy, pleasure, transport, and sweetness of writing poems has not written poems. If it has never once been fun for you, you probably haven't experienced what we talk about when we talk about poetry."
Comments Off

on Molly Gaudry's SUMMER READS
June 6th, 2014 / 10:00 am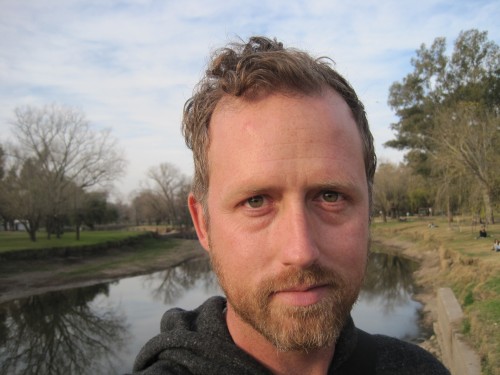 As part of Summer Reads, Brent Armendinger shares what he's looking forward to reading this summer.
***
American Canyon by Amarnath Ravva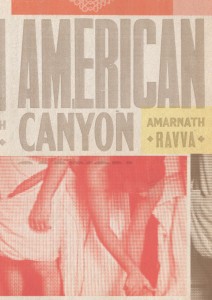 Panorama as a sentence. Amarnath Ravva is a prose writer, a video artist, a photographer, and a performer. His experimental memoir, composed of text and documentary footage from California to South India, is a time-lapse photograph of ritual, longing and belonging.
Hemming the Water by Yona Harvey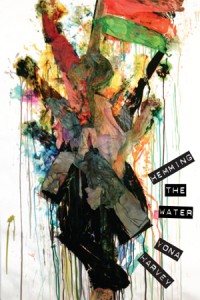 I was entranced when I first heard these poems – Yona Harvey was not so much reading them, as she was singing them, or they were singing [through] her. Music of parable, mourning, protest, the body, and survival – daily life splits across the page and throat by all that is right and still very wrong in this world.
Gephyromania by TC Tolbert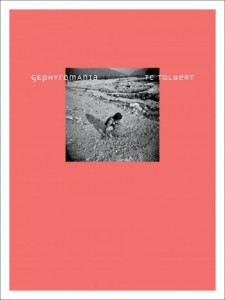 In Territories of Folding, TC Tolbert, a genderqueer, feminist poet, describes "grafting an exegesis of skin," proposing that the body is a text, a language that can only be understood through a continual process of layering. I love the tender, radical ways that Tolbert repositions parts of speech and inhabits the visual field of the page. I'm so excited to read this full collection, which Tolbert describes as being "written between who I loved and who was leaving, between who I was and who I would become."
I'm OK, I'm Pig! by Kim Hyesoon, transl. Don Mee Choi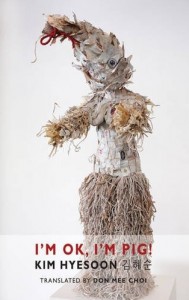 When I heard Don Mee Choi read from this terrific translation at AWP this year, I was blown away. A prominent South Korean feminist poet, Kim Hyesoon sets surrealism on fire, until it becomes as menacing as the various kinds of violence that inform her work.
The Albertine Workout by Anne Carson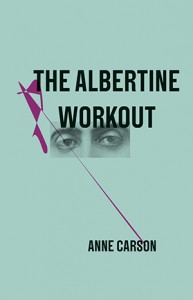 Before she visited my class, Anne Carson asked us to come up with an exercise routine for someone who is always asleep. Then she read this brilliant series of 59 paragraphs on/for Albertine, the principal love interest in Á la recherche du temps perdu, who begins – through Carson as medium – to stare back from the dream in which Proust confined her.
***
Brent Armendinger is the author of The Ghost in Us Was Multiplying, a book of poems forthcoming from Noemi Press. He has also published two chapbooks, Archipelago and Undetectable, and his work has appeared in many journals, including Aufgabe, Bateau, Bloom, Bombay Gin, Colorado Review, Denver Quarterly, Hayden's Ferry Review, LIT, Puerto del Sol, RECAPS Magazine, Volt, and Web Conjunctions. In 2013, Armendinger was a resident at the Headlands Center for the Arts. He teaches creative writing at Pitzer College and lives in Los Angeles.
As part of Summer Reads, Amanda Ackerman shares what she's looking forward to reading this summer.
***
Taste
2 a person's liking for particular flavors : this pudding is too sweet for my taste.
a person's tendency to like and dislike certain things : he found the aggressive competitiveness of the profession was not to his taste.
( taste for) a liking for or interest in (something) : have you lost your taste for fancy restaurants?
the ability to discern what is of good quality or of a high aesthetic standard : she has awful taste in literature.
conformity or failure to conform with generally held views concerning what is offensive or acceptable : that's a joke in very bad taste.
These particular books were selected because I could get them from the Los Angeles Public Library. The city of Los Angeles experienced record-high temperatures this month and we will probably have a brutally hot summer The heat makes it very hard to think. These books are all short. I found them excellent and feel better for having read them (or being in the process of reading them).
Inger Christensen's alphabet, translated by Susanna Nied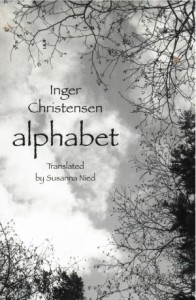 This might be one of the best books I've ever read. Everything is in the world. The book is also written in a Fibonacci sequence, something I've wanted to try for awhile.
Excerpt:
"apricot trees exist, apricot trees exist"
Tan Lin's insomnia and the aunt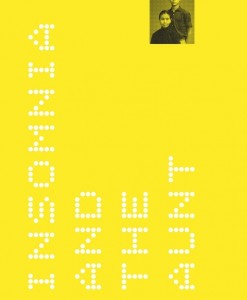 This is the only Tan Lin book LAPL has. I have lived a good portion of my life watching television. Television is in and of the world and Tan Lin's language becomes atmosphere, like a room enveloped in color and scent – living in and of the words becomes more important than their meaning as.
Excerpt:
"Any mathematician can tell you, lovers like drapes are feeble signs of a light that can't come in, for the minute a TV show or a person becomes memorized (the worst form of recognition), it or she ceases to exist in any meaningful way. A dumb TV show is the most beautiful TV show. My aunt knew my love for her very well. She was clairvoyant and an insomniac."
Alain Badiou's In Praise of Love, with Nicolas Truong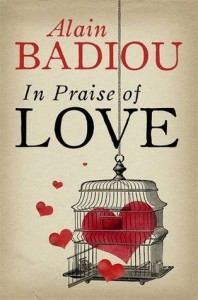 The library doesn't have this book. I like books that attempt theorizations of love and argue why we should radically love each other (two other good ones: bell hooks's All About Love: New Visions and Erich Fromm's The Art of Loving). Also, Badiou gives one of the first definitions of art that I find myself agreeing with.
Excerpt:
"One has to understand that love invents a different way of lasting in life That everyone's existence, when tested by love, confronts a new way of experiencing time."
Ann Quin's Three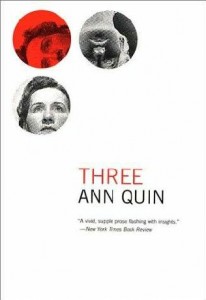 I'm only on page 22. It's stunning. The dialogue is vulnerable, the poetry and prose cohabitate the story, and the vulnerable dialogue neither collapses nor widens the distance between its characters. Why it is we talk so much?
Excerpt:
"Hands motionless she gazed past the cockerel, marked a point between the trees, statues. The shadows of statues on the lawns stretched to cliff's edge. What shall we do Ruth it is our last day fancy going out for a while? You're so restless."
Latasha N. Nevada Diggs's TwERK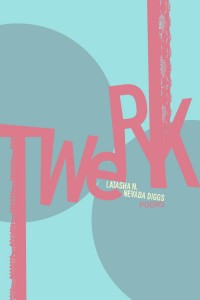 This book is brilliant. I'm only on page 15. I find myself sounding each word out loud. I like one of the blurbs: "an endlessly spinning polyglot wheel."
Excerpt:
"It is said that eels can come back to life. Chopped into tidbits, left alone, the pieces may regenerate, wiggle; grow new heads, eyes. Teeth. The girl thinks of this every time she eats sushi. She never eats eel two days old. What if it came back to life and paid her a visit one shifty night?"
***
Amanda Ackerman is the author of the chapbooks The Seasons Cemented (Hex Presse), I Fell in Love with a Monster Truck (Insert Press Parrot #8), and Short Stones (Dancing Girl Press).   She has co-authored Sin is to Celebration (House Press), the Gauss PDF UNFO Burns a Million Dollars, and the forthcoming novel Man's Wars And Wickedness (Bon Aire Projects).  She is co-publisher and co-editor of the press eohippus labs.  She also writes collaboratively as part of the projects SAM OR SAMANTHA YAMS and UNFO. Her book The Book of Feral Flora is forthcoming from Les Figues press.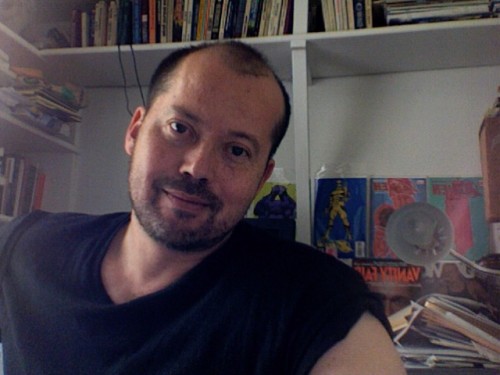 As part of Summer Reads, Alexander Chee shares what he's looking forward to reading this summer.
***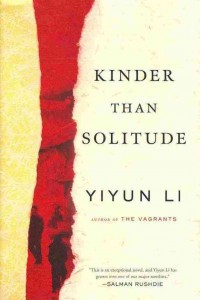 1. Yiyun Li's Kinder Than Solitude came out this last March, and I have been saving it until now that the semester is done to read it. The story of a murder and the three surviving friends of the victim—one of whom may be the killer—well, I couldn't wait, it was the first to the top. I'm reading it right now and I love it.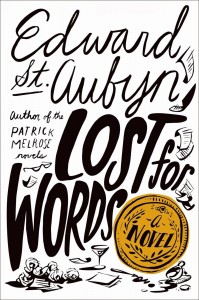 2. Edward St. Aubyn's Lost For Words is a novel about a literary prize in England and the judges and the judged. St. Aubyn has a terrific knack for taking you into the filthiest places with style and wit, and I don't doubt there's a lot to see here. Since falling for his Patrick Melrose novels last year I was worried I'd have to wait longer for a new novel for him, and it's good to see this come out just this month.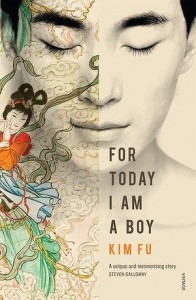 3. I just heard about Kim Fu's For Today I Am A Boy, the story of a young Chinese-Canadian boy who comes to understand he is really a young woman. This sounds amazing. I glanced at the first few pages and bought it.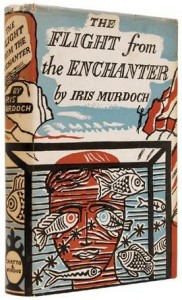 4. I have been reading Iris Murdoch all the last year and will continue this summer with her novel Flight From The Enchanter. The first two lines: "It was about three o'clock on a Friday afternoon when Annette decided to leave school. An Italian lesson was in progress." Please, join me.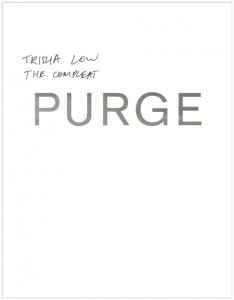 5. And last but not least, Trisha Low's The Compleat Purge. This hooked me in last fall but got left behind when I went to Austin for the semester, so I'll be diving back in now that I've returned. Cannot wait. It is a novel composed of the suicide letters of the same woman as she ages (and doesn't kill herself, or at least, so far—don't spoil it for me). It's a lot of fun.
***
Alexander Chee was born in Rhode Island, and raised in South Korea, Guam and Maine. He is a recipient of the 2003 Whiting Writers' Award, a 2004 NEA Fellowship in Fiction and residency fellowships from the MacDowell Colony , the VCCA, Ledig House, the Hermitage and Civitella Ranieri . His first novel, Edinburgh (Picador, 2002), is a winner of the Michener Copernicus Prize, the AAWW Lit Award and the Lambda Editor's Choice Prize, and was a Publisher's Weekly Best Book of the Year and a Booksense 76 selection. In 2003, Out Magazine honored him as one of their 100 Most Influential People of the Year. He lives in New York City and blogs at Koreanish. His second novel, The Queen of the Night, is forthcoming from Houghton Mifflin Harcourt.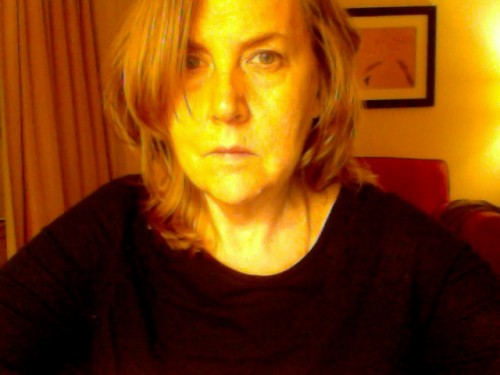 Anticipated Summer Reads from Dodie Bellamy!
***
Devil in a Blue Dress, Walter Mosley. New York: Norton, 1990.
Devil in a Blue Dress is the first of a dozen books featuring Easy Rawlins, an amateur detective who frequently finds himself on the wrong side of the law, where the LAPD are worse thugs than the criminals. As a series, the books track the position of blacks in America from WW II through the Vietnam era. Life is brutal for these characters, and Mosley articulates tenderness towards them that is never simple or saccharine. The women are amazing—horribly oppressed but brimming with sexual agency. Easy loves these women for their power, even though he does not always win with them. I've read the first four books in the series, and I'm addicted.
Theory, A Sunday. Louky Bersianik, Nicole Brossard, France Théoret, Gail Scott, Louise Cotnoir, Louise Dupré. Belladonna, 2013.
In US in the 1980s, feminism and the avant garde rarely collided, so for women with both proclivities the avant-garde Québécoise feminists were mythic, providing us with models of rigor, collectivity, and how to exist politically and creatively in the world. Originally published in French 25 years ago, this volume collects the writing of six Montréal women writers who met on Sundays to discuss language, feminism, and aesthetics. Each woman contributes both a theoretical text and a short piece of fiction, and it's fascinating to observe the play between these two modes of expression. Theory A Sunday does not read like a stodgy historical document. On the contrary, the work is still fresh and exciting—and important.
Thunderbird. Dorothea Lasky. Wave Books, 2012.
In preparation for the September release of Lasky's fourth book of poetry, Rome, it's time to take another languorous look at the multilayered, polyvocalic Thunderbird. Lasky has stated that her title references "the Native American Thunderbird spirit, but then also how that divine force gets infused in American culture, like within the streets and hotels named after it, the car, the liquor, even the search engine. It also comes from the idea of air travel and what it means to control seemingly uncontrollable forces, like air and wind." With enough narrative beats to keep the poetry-phobe engaged, Lasky reinvents the first person. Her insanely imaginative narrators are libidinal, yet somehow stylized, emitting a vulnerability that sets off fireworks.
Tweaky Village. Kevin Killian. Wonder, 2014.
Okay, I admit it, Kevin is my husband, but he's also a genius of a writer. The poems in Tweaky Village ping pong back and forth between two lines of action, one of them the ongoing crystal meth "problem" in San Francisco (the subject also of Killian's most recent novel, Spreadeagle). From there the poems take on the larger subject of the catastrophic gentrification of the city, speed hyped up to the outer limits of capital. Not for nothing is this book dedicated to the social critic Rebecca Solnit. More than any other poet I know, Killian decimates the divide between high and low culture, between politics and desire. His poems make you laugh and cry and pull your hair out.
The Undercommons: Fugitive Planning & Black Study. Stefano Harney and Fred Moten. Minor Compositions, 2013
If you've ever asked yourself, "How do I evade the colonizing totality of Capitalism?" this is your manual. Wonderfully incendiary and subversive, Harney and Moten offer strategies of refusal that gesture to, as Jack Halberstram says in his introduction, "a wild place that continuously produces its own unregulated wildness." With its validation of the marginal—the fugitive, criminal, queer, unprofessional, visa-expired—The Undercommons is the theoretical equivalent of a Genet novel. Perfect for clearing your head of the drudgery of systems of social control.
***
Dodie Bellamy's latest books are The TV Sutras (Ugly Duckling) and Cunt Norton (Les Figues). Her chapbook Barf Manifesto was named best book of 2009 under 30 pages by Time Out New York. Her reflections on the Occupy Oakland movement, "The Beating of Our Hearts," was published by Semiotext(e) in conjunction with the 2014 Whitney Biennial.
Comments Off

on Dodie Bellamy's SUMMER READS
May 28th, 2014 / 10:00 am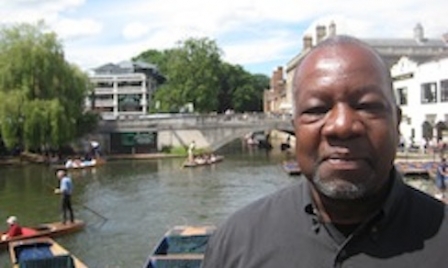 Anticipated summer reads from Tyrone Williams as part of this year's Summer Reads series.
***
Not the only five—a lot more will be mini-reviewed at Jacket 2—but certainly some of the ones that have whetted my appetite.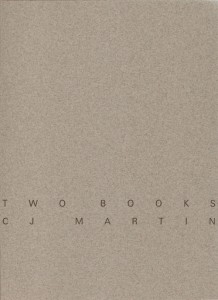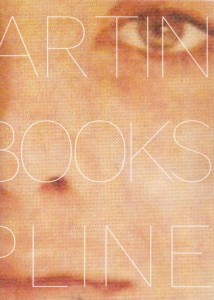 C.J. Martin, Two Books
As far as I can tell, this Compline Book is undated, suitable for Martin's formal work that I've been following for several years, some of which (e.g., What is Worship) is included here.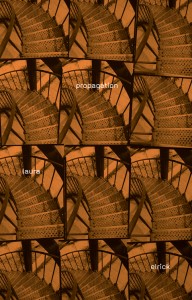 Laura Elrick, Propagation (Kenning Editions, 2012)
I've been trying to write about STALK, Elrick's foray into video documentary poetry, for years. I'm hoping this book will jumpstart that project.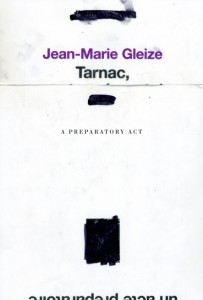 Jean-Marie Gleize, Tarnac, A Preparatory Act (Kenning Edition, 2014)
The "position" of poetry and poetics re political activism, That's enough—maybe—for me.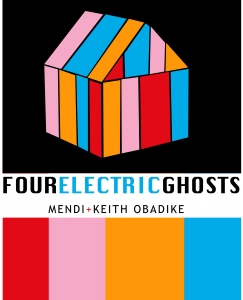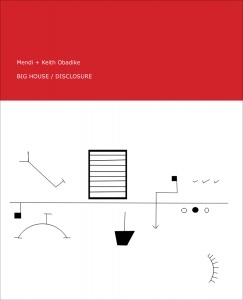 Mendi + Keith Obadike, Four Electric Ghosts (1913 Press, 2009) and Big House/Disclosure (1913 Press, 2008)
I've been wanting to read deeply into the performative work of this couple since my distant impression has always been that rather than theorize (simply) praxis, they do it, on a number of levels. I'm cheating here with two books but…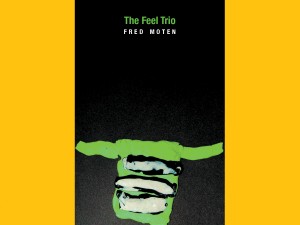 Fred Moten, The Feel Trio (Little Machine Editions, 2014)
I like Fred, have read and liked his previous books of poetry (haven't gotten to the criticism) but I'm still not sure what I think (not what I feel) about the work. This latest should help orient me a little (I hope).
***

Tyrone Williams teaches literature and theory at Xavier University in Cincinnati, Ohio. He is the author of five books of poetry, c.c. (Krupskaya Books, 2002), On Spec (Omnidawn Publishing, 2008), The Hero Project of the Century (The Backwaters Press, 2009), Adventures of Pi (Dos Madres Press, 2011) and Howell (Atelos Books, 2011). He is also the author of several chapbooks, including a prose eulogy, Pink Tie (Hooke Press, 2011). His website is at http://home.earthlink.net/~suspend/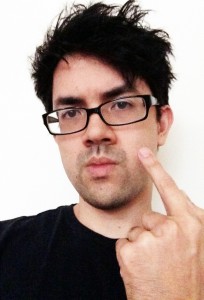 Summer reading recommendations from Michael Seidlinger as part of this year's Summer Reads.
***
Young God by Katherine Faw Morris (May 7th)
I'll start with one that really caught me off-guard. This was one of the books that I read front to back in one sitting; it's not impossible given how the majority of it consists of taut, stripped down, really gritty and dark prose. Quite a few chapters are a single page long; for a few, they're a paragraph, a single sentence on the page. The most interesting aspect of the book is how different it is, how much it reads like something you'd expect from an indie publisher. This is a good thing—it's off-putting, dark, and completely alien compared to the other titles sharing the same shelf space at the nearby bookstore chain. Young God is prepped to leave a mark, and I really hope it does. It surely did for me.
Backup Singers by Sommer Browning (June 3rd)
Sommer Browning's latest book of poetry has quickly risen to the top of my must-read pile. Via her twitter presence as well as the various poems/excerpts I've read online, Browning's proved to be one of the funniest, most clever and honest poets rocking the indie scene right now. This is a book you'll want to read while lounging with some liquor on a lazy Saturday afternoon.
The Silent History by Matthew Derby, Eli Horowitz, and Kevin Moffett (June 10th)
I still remember when this came out on smartphones as a sort of alternate-reality storytelling experience. The basic gist is about an epidemic spreading among children wherein they do not speak and do not respond to language. It's similar to Ben Marcus's The Flame Alphabet yet different enough to be its own memorable piece. I didn't have a smartphone at the time and I wasn't living in a city participating in the experience (something about using your smartphone in flagged areas to receive storytelling fragments) so I felt left out. I hoped that it would be compiled into a book. Sure enough: Boom, it's happening this June.
Nobody is Ever Missing by Catherine Lacey (July 8th)
Give me a book that delves into existential crisis any day. I don't know why I'm so enamored by writing that doesn't stray away from the big questions but I believe it's because it's stuff that we think about a lot. Questions like—what might have been? What am I doing with my life? And is it too late to adjust/change things? Lacey's novel looks to be an important work that serves a unique take on the crises that ultimately outline adulthood.
Forest of Fortune by Jim Ruland (July 31st)
The characters in Jim Ruland's latest consist of an alcoholic, an epileptic, and a gambling addict haunting and being haunted by their activities in the rundown, decrepit Thunderclap Casino. There's something otherworldly about the book that has me intrigued and I'm a sucker for a well-written book about strife, especially gambling. Based on what I've read so far, this is going to be one that you won't want to miss.
Colorless Tsukuru Tazaki and His Years of Pilgrimage by Haruki Murakami (August 12th)
New Haruki Murakami in time for the end of the summer. Yup. I'll take it with whiskey on the rocks and a cigar, thank you.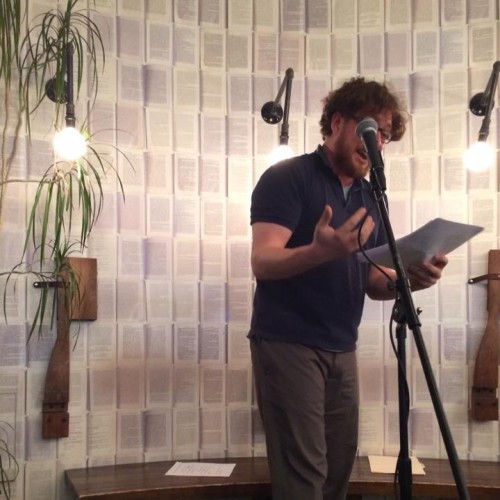 5 books Joseph Riippi is looking forward to this summer as part of this year's Summer Reads.
***

My Struggle, Volumes I – III by Karl Ove Knausgaard
The series had me at its opening line: "For the heart, life is simple: it beats as long as it can." I picked up the first two volumes at AWP in Seattle but only just started in and I'm loving the slow-burn reveal of this life. Volume III drops right around Memorial Day, so am hoping to being caught up by then, and then keep going.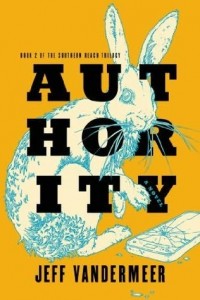 Authority by Jeff Vandermeer
I read a lot of books on buses this spring thanks to a book tour, and Vandermeer's Annihilation—the first installment in his Southern Reach Trilogy—was one of my favorites. Its length was perfect for the ride to DC, and I just couldn't put it down, a kind of understated post-apocalyptic thriller that was more about the characters than the post-apocalyptic landscape. Very excited for Authority, the second volume.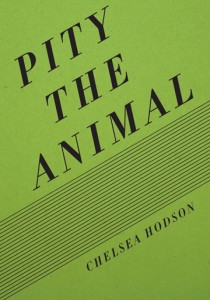 Scout Books Chapbooks by Chelsea Hodson, May-lan Tan, and Jay Ponteri
This is actually three books, but they're chappys and they come out at the same time from the same place so let's count them as one. Girly by May-lan Tan, Pity The Animal by Chelsea Hodson, and Darkmouth Strikes Again by Jay Ponteri are the next round of Scout Books from Kevin Sampsell's Future Tense press, and are sure to be beautiful pocket-fitting objects for the summertime, nice little fistfuls of lit to sip beneath trees or on benches or while sitting under sun and waiting for your second hefeweizen at a beer garden in the early afternoon. (I have very specific plans for these, obviously).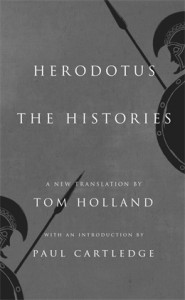 The Histories, by Herodotus (new translation by Tom Holland)
My wife and I are going to Southeast Asia for the month of June and I won't have room for much in the way of multiple books, so I've decided to bring one big, beefy tome to which I can attach the sentiment of our adventure. Plus, I've wanted to get into The Histories ever since first reading about it in The English Patient. The Ondaatje nerd in me is incredibly excited about filling my own Herodotus with receipts and scraps and a great deal of marginalia.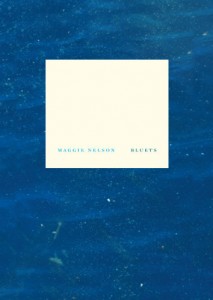 Bluets by Maggie Nelson
It's just time.
***
Joseph Riippi's most recent books are the novel Because and chapbook Puyallup, Washington (an interrogation), with illustrations by Edward Mullany. His next novel, Research: A Novel for Performance, is forthcoming this October from Civil Coping Mechanisms. Visit josephriippi.com.
Comments Off

on Joseph Riippi's SUMMER READS
May 19th, 2014 / 10:00 am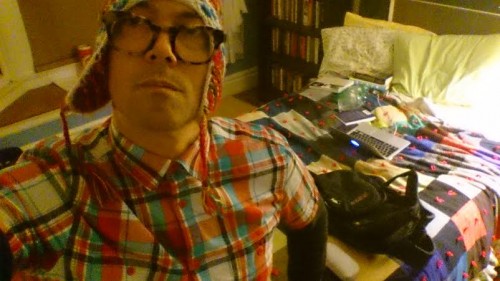 Summer Reads continues w/ Janey Smith…
***
Content Warning: Six Books You Shouldn't Read | Janey Smith
Janice Lee asked me to list six books that everyone should have on their summer reading list. Warning: These books will not affect you in any way.
1. Cubed: A Secret History of the Workplace by Nikil Saval (Doubleday, 352pp)
Nikil Saval has written a book about the secret history of office work, which is great because tedious, numbing work and near total isolation make my day—five days a week. To be honest, I really like office work. Like so much of social life, it's a lot like acting. It's repetitive and I know exactly what I'm going to get if I behave a certain way. Besides that, I like to copy people and the things they do. I make awkward postures all day. When someone asks me how my day at work was I always say the same thing, "I don't remember." That's what makes office work so great. I don't remember any of it. I mean, I do remember some things like where I put my stapler, but I do the same thing everyday. I hear people say that office work is so boring but it's not. When I'm at the office I daydream a lot and I always think of things to do that are bad. I really like office work. Without it I would never get bored.
2. General Idea: A Retrospective 1969-1994 (jrp | ringier, 224pp)
Most of the time I have no idea what art is. So it's nice to know that Felix Partz, Jorge Zontal, and AA Bronson had a general idea of what it was. Eschewing a politics of identity and freed from the tyranny of individual genius—they considered themselves a trouple—General Idea took credit for everything it did as if it were one body, and not three. Furthermore, most of their shows were free. General Idea was really great. They understood that to be a great artist you had to be glamorous, act famous, and mix up fiction and reality. Everybody seems to think that you have to make things to be an artist but you really don't. All you have to do is host beauty pageants, paint poodles blue, and put AIDS posters up in your neighbor and you, too, can be an artist. The best thing about General Idea is that they adopted a generic identity, which is great because to have no personality—or even multiple ones—is better than to have one personality.
3. I'll Be Your Mirror: The Selected Andy Warhol Interviews Edited by Kenneth Goldsmith, Introduction by Reva Wolf, Afterword by Wayne Koestembaum (Carroll & Graf, 428pp)
I really like Kenneth Goldsmith. He takes all the things an office worker does and uses that to make poems. And like most office workers he dresses really badly, which is great because poets get a bad rap for spending all their temp-job money on expressive clothes. But anyway, did you see that costume he wore at the White House? If I were president of something, I would have had him arrested for crimes against mundanity. It was really that bad. A total fashion atrocity. Goldsmith resembled a circus clown on LSD, which would have been really great had he done something incendiary to tip the scales in the war on income inequality. Instead, he read a poem about a bridge. Governor Christie seemed pleased. I'll Be Your Mirror is a great book—thirty-seven selected interviews with Andy Warhol, each one demonstrating Warhol's art of giving an interview—but Goldsmith should look in the mirror once in while and say, "No. I'm not going to do it," and put his pajamas back on and pretend it's the 1990s. Or better, hire a fashion consultant—someone, like Vanessa Place or Kate Durbin, who knows how to dress—after all, he can afford it with his professor's salary.
4. Bill Viola: Reasons for Knocking at an Empty House: Writings 1973-1994 (MIT, 300pp)
Anytime Marjorie Perloff praises someone I want to remind her that I love wigs as much as Nada Gordon but Perloff's no Andy Warhol and that mop atop her head looks awful. (To be fair, I acquire almost anything Perloff's name is associated with.) The only reason I picked up this book is because Bill Viola writes about a cow on page 86.
5. Black Cloud by Juliet Escoria (Civil Coping Mechanisms, 138pp)
Juliet Escoria writes really great stories about summer romances. The formula is simple: Two people meet, they do all this crazy fucking, then everybody's throwing up and screaming at each other. What's neat is that the drama of heavy drug use which makes every story in this collection seem like a trailer park debutante ball obscures the mental illnesses that so many of the characters suffer. And so, in a way, it reminded me of Facebook: a fiction that advertises its characters illnesses in such a way that it's easy to like it. But something else really important—something like office work—is also going on here: Juliet's book is like a play, or a bunch of skits, like something we do when we're at the water cooler at work except in Juliet's play nobody is acting and everyone is falling apart. I asked Juliet how she wrote her book and she looked at me and didn't say anything. When I asked her what time she gets up in the morning she said early. When it gets really late at night and I'm on drugs I feel sick. I think black clouds are beautiful.
6. On Being Blue: A Philosophical Inquiry by William H. Gass (nyrb, 91pp)
William H. Gass is a famous intellectual. On Being Blue is an entire book about the color blue, which is great because somebody is going to have to know how to put blue back together after the oceans and the skies disappear. What's funny is that I didn't feel anything when I read this book. When I see blue I kind of go blank. So, while reading this book I also went blank. It was a great book. Now I know why I like to stare at the sky for a long time. It's so ugly. One time I tried to think of something and I couldn't think of anything. The only time I'm sad is when I don't have any money. Being blue is something like that. There's a whole ten pages on pubic hair. The best kind of philosophical inquiry is one with lots of fucking. This book is mostly porn. The cover is purple.
***
Janey Smith is a writer in San Francisco. His work will appear in the anthology 40 Likely To Die Before 40: An Introduction to Alt Lit. He hosts Live at 851: A Reading Series in San Francisco.