Sunnyoutside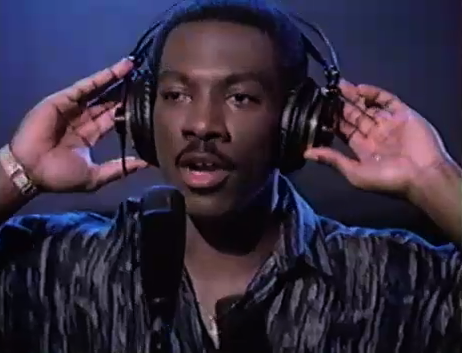 [1]
One of the things I love most when ordering a book from Amazon.com or a subscription from one of the well-established literary magazines is I know I can trust I will receive what I ordered in a reasonable amount of time. I know I am not just throwing my money into the wind and hoping for the best. Often times, however, when I order books and magazines from smaller outfits, it feels like a real crapshoot. Maybe I will receive what I ordered, maybe I won't. Maybe what I ordered will arrive during the timeframe promised, maybe it won't. More often than not, it feels like I have to track down small press books and magazines I've ordered and if I forget I've ordered something, I've essentially donated that money with nothing but, perhaps, good karma, to show for it. I've contributed to several Kickstarter projects and only received what was promised by two. I don't really care but still, if you say you're going to do something, you should do it otherwise you really undermine yourself and lose potential customers.
At times, I feel like we eschew professionalism. We don't use contracts. We don't stick to timelines. We don't send out review copies in advance. Sometimes, I think we don't bother trying to do what the bigger presses our doing because we think we can't. Word Riot has proven that wrong. Paula Bomer's book, for example, was reviewed in Publisher's Weekly and had a mention in O Magazine. We don't communicate effectively. We don't update our websites or we delete our archives without notifying our authors. I'm generalizing here, but these things happen all the time and it can be frustrating, as a consumer, as a writer, as an editor.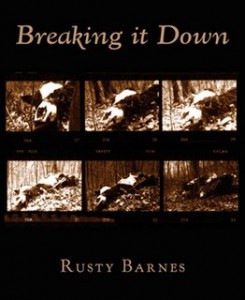 Indie lit publisher Sunnyoutside announced today a Holiday Deal – a buy two, get the third free – running until December 19.
I encourage everyone to check out their catalog of high-end chapbooks and paperbacks.
From the site:
Buy any three titles, get the least expensive one free.
Keep the free one for yourself or just save some money. Simply order the two more expensive/equal value books and when checking out drop a note letting us know what you'd like your free title to be. A particularly good deal for overseas buyers, too, as the free title won't be calculated in the shipping. Give the gift that can be enjoyed in the warm glow of your auto's dome light after your power has been shut off and you've been evicted from your home. Happy holidays!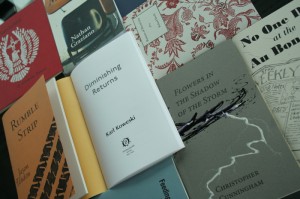 One small press I don't hear much about but is very very good is Sunnyoutside, run by David McNamara in Buffalo, New York.  David does an amazing job – producing beautiful little chapbooks from writers you may haven't heard of.  
Recently, David's been doing paperbacks, which he plans to do more of in 2009.  For next year, in paperback, we can expect books from: Tim Horvath, Nathan Graziano, William Taylor Jr., Chelsea Martin, Curtis Smith, Brian McGettrick, and Rebecca Schumejda.  Also, a plan to get solid distribution to get more of these great books in people's hands.
David keeps everyone up-to-date on Sunnyoutside happenings at the website.