the asian Ryan Manning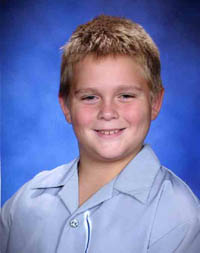 Anyone who has surfed blog comment trails throughout the 'literary online community' will most likely have encountered Ryan Manning's eerily omnipresent comments: 'the asian [insert semi well known cultural figure].' For some, this is infuriating; for others, it's brilliant Avant-garde. I personally fall near the former category, though I will admit I grew a soft spot for him after seeing his beautiful photos on his flickr.
Another odd trait about Mr. Manning is that he changes his blogger profile almost daily, obsessively creating then deleting blogs (hence no links, as I can't find them). His blogs are either cryptic one-post references to Tao Lin (from whom he got his 'the asian blank' shtick), strange videos, or stranger whatevers. One thing is clear: for Ryan Manning, the age of blogging is conceptual terrain for 'rhetorical obscurity' as a form of narcissistic celebrity.
Think of Paris Hilton, Ryan Seacrest, the latter phases of Britney Spears, who are seen everywhere and held in the imaginations of everyone, yet who don't really do anything. Britney goes to Jamba Juice and the world goes wild. Manning goes 'units are moving' and he's got 4000+ profile views. (As of late, he's appropriated another Tao Lin phrase 'units are moving,' which he's successfully beating to death.) I'm not suggesting that our dear Ryan Manning is futile or obsolete, only that the content of his 'celebrity' is empty, wherein most likely lies self-aware rhetoric.
He lives in Virginia, per his blogger profile. I let myself believe there's some truth to him. His polaroids of the sky as seen from a pedestrian demise are indeed lovely. He chooses the palest days, such that the 'image' is mere light. In short, he edits the spectrum of useless days. I highly doubt the absence of content in his images is merely existential. He's probably making some other clever point, I bet.