tits editor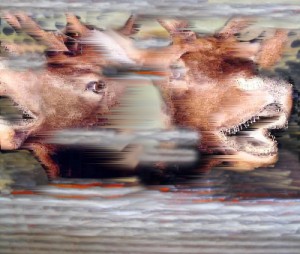 So, Mean Week is one day in and I had so much fun already we've decided to make Mean days an institution here. In an attempt to keep the spurs on, Monday from here on out at HTML Giant will be known as Mean Monday. So you got Mean Monday and Boobs Friday (which, in other news, Kendra Grant Malone has now been upgraded to official Tits Editor, a round of applause please…), and as further things progress further things will progress.
That doesn't mean Mean Week is being cut short: hardly so, we're just getting started.
That means Lieutenants Malone and Maday and Call and Jones (upon his return) need to come out from behind their mother's skirt and talk some mess, all damn it. You can talk about me mean if you want, but spit some fire for shit's sake!
In the meantime as well, good things should be continued to be pointed out in the midst of the mean, so while I'm at it let me point you toward the firsts nodes in the most recent incarnation of the newly digital SLEEPINGFISH from Calamari Press, which is now operating in web content format with its head relocated to finer shores (and is currently seeking submissions, which you can find info on at their site).
The first update of the e-Fish contains two excellent pieces of fiction, SNOW by J.A. Tyler, which is an excerpt from a novel that will be coming out in the near future, as well as SUGAR by James Reich from the band Venus Bogardus, each of which set the bar for the high promise that the new electronic zzzFish will be sure to entail.
Shit, I feel weird being totally nice during Mean Week.
Derek, I hope you get bit on the ass by a tumored goat.