VIDA
In the Los Angeles Review of Books' online Marginalia Christopher Kempf breaks, I guess, some new ground on the Abramson Debacle (ie, about Seth Abramson's 14-hour poem, Last Words for Elliot Rodger):
1) The main thrust of Kempf's essay (borne out of looking at and discussing Abramson's poem "as poetry, as an aesthetic work demanding, as all serious art does, the careful critical attention that lies at the heart of the literary discipline") is that poems should be written in response to tragedy but "they need to be written well."
2) Kempf completely dismisses Diamond's Flavorwire post because it "ultimately prohibits any aesthetic response at all to tragedy." He is, on the other hand, more sympathetic to Laura Sims' VIDA article because she "explore(s) in necessary ways the relationship between art and violence, helping advance the conversation about how writers can ethically and effectively engage with tragedy" but is concerned hers is "a rather conservative position with respect to art and culture" and that "(her) remarks perhaps too closely police, at least for (his) taste, who can and cannot write about violence and how."
Adam Robinson
—
VIDA has tallied the gender (im)balance in The Best American series. In their press release they ask, "What careers stalled because gender bias plays a role in preventing a writers' work from reaching a national audience?"
It's a scary thought. Is it also a fair question?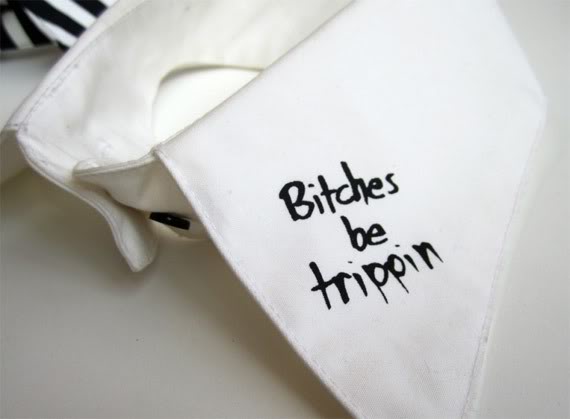 I love the Urban Dictionary because they seem to have a definition for everything. I spend a lot of time looking up dirty words and phrases. I learned what a snowball was via Urban Dictionary. It has nothing to do with the snow, that's for sure. I love the phrase "Bitches be trippin'." I don't know why. On a whim, I decided to look up the phrase on Urban Dictionary. Sure enough, there was a definition. According to them, the phrase is "used primarily by heterosexual males to justify the irrational behaviors of women." For example, when women bring attention to certain pervasive and longstanding disparities, one might say, "I don't know what all the fuss is about. Bitches be trippin'."
If you're interested in antique printing, there's a whole plant for sale in Boston.
I love stand up comedy so I really enjoyed this profile of comedian Greg Giraldo and his untimely passing in The Awl.
Mima Simić writes a disturbing account of how her work was edited, without her approval, for Best European Fiction 2011, by an editor at Dalkey Archive. One of the edits assigned a gender to the narrator when the gender ambiguity was a deliberate authorial choice. It's not a good situation.
Vida released a count for how women writers are represented across several publications great and small during 2010. Meghan O'Rourke responds at Slate. The numbers are not surprising. The issue is, of course, more complex than mere statistics but statistics are always a good place to start. I find the numbers disheartening.  Actually, I think it's fucked up. I do. I understand if you don't and why. We've had this conversation already but I thought I would share the latest numbers.