vonnegut
A few years before Kurt Vonnegut died, I paid a visit to the studio of Joe Petro III of Lexington, Kentucky. Petro was Vonnegut's late-life collaborator on several series of silkscreened art based upon Vonnegut's drawings, some of which were new, and some of which were elaborations upon the drawings he had incorporated into middle-period-and-later books such as Slaughterhouse-Five, Breakfast of Champions, and Hocus Pocus.
Petro generously offered me a tour of his studio, where, in addition to his work with Vonnegut, he had completed work for the likes of Ralph Steadman and Greenpeace. The Greenpeace work had caused him some problems, so he was a little nervous about people knowing where he lived. Nonetheless, he wanted to do his part to champion the work that had become the passion of Vonnegut's late life, so he consented to an interview, and then he consented to put me in touch with Vonnegut, who had indicated that he, too, was willing to yammer with a nobody such as I was, so long as that yammering was about drawings and silkscreenings. READ MORE >
1. "I plan to be another language in the body of a deer"
2. Post-Modern Drunkard is a blog you should maybe read. I guess. OK.
33. NANO Fiction flash contest ends in 15 days so go ahead and write the Lean Thang and mail it in like the time Favre gave Strahan the sack record or the summer you got fired from the poodle groomers and take the $500 bucks prize and buy yourself a spare spare tire. I'm good at three things, flash fiction and math. Etc.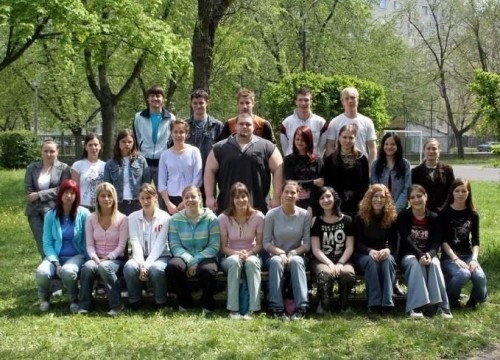 14. The birth of Indie video games…Queens, NY?
5. Why does academia hate Sci Fi?
In the fall of 1997 I had a lot of raking to do, but my friends dragged me up to the University of Chicago instead. Kurt Vonnegut was there, reading from his new book, Timequake. During an extended discussion with the moderator, the old man made a keen point about what challenges an audience's sympathies and what placates them. Referring to Schindler's List, I think, Vonnegut suggested the movie was exploitative, and that a far better goal would be to try showing Hitler from a sympathetic angle. I would go farther and look for an art that makes me empathize.
No one has done either yet, though Downfall does show him in a very human way (as opposed to most other representations of Hitler, which I think are caricatures and, as such, not human). But would a writer be castigated for showing Hitler as a sad, diligent, intelligent and charismatic leader? Would an audience be able to accept the despot portrayed as a hardworking idealist, perhaps kind and grandfatherly — or would we call for censorship? I doubt it would be difficult to put together a story that showed Hitler, truthfully, as someone we can identify with. It would be scary, but would there be value?
I can't see how there wouldn't be. READ MORE >