Wag's Revue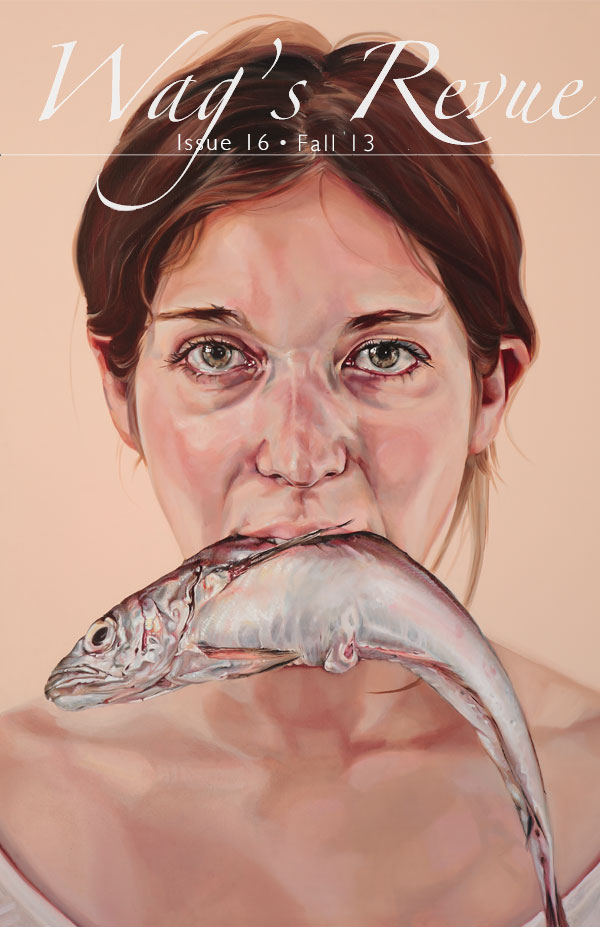 If this relationship is going to work—and no one really cares if it does; I mean, ships have jobs; relations are just the second attempt at lations—you're going to have to accept the fact I'm going to post about some new issue of an online magazine when it rains.
This time around it's Wag's Revue, and specifically in Wag's Revue the rompy and potluck-ish poems of Rachael Katz and the Grace-Paleyish-wise-laughing-at-how-many-generic-varieties-of-Lemon-Pledge-exist-in-our-hearts story called "Palmistry for the Modern Age" by Hannah Pass.
Though I'm not normally a fan of faking book technology online, I think I like the navigation of Wag's Revue—though I wish the fake-page-box were a little bigger and the font weight wasn't so extreme. But the editors say they are working on a site redesign, and I am really interested in how declarative the reading experience is. Like it's very "hark! this is how you shall read." Which seems against the stream in a way I respect, like when you touch your friend's antique record player and they snap at you "that's not for touching!" And you're like, damn, I respect that.
Respect for yourself by reading Rachael Katz's "You Girls Are," which I'm going to go ahead and call the best new ode I've read in months of leaves.
The 7th issue of the Wag's Revue is now online, & includes a new interview with Gary Lutz by Dylan Nice: "I have too a hard time picturing anyone ever turning the pages of one of my books to worry about what that person might make of having ended up in the privacy of my paragraphs, though my heart no doubt goes out all the same." It also contains new work by Jen Percy and an interview with Paul Harding, as well as a compelling "frenetic examination of self-loathing in the online era" by Mitch Salm.