why should we read YOUR book???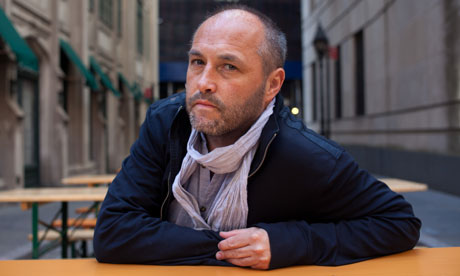 ok, Colum, so why should we read YOUR book ???
I'm going to answer this question, Rauan, because
1) you come well recommended

2) I am assuming, here, that you are behaving in good faith

&

3) I'm assuming this interview will get better
But, that being said:
You should read my book because it's masterful and absorbing. Have you read the insightful blurbs on the handsome back? Or how about the glowing reviews and testimonials that precede the brilliant text? Quotes excerpted from places, you know, like the New York Times, Time Magazine and Bookslut.
Also, do you realize I've been translated into over 75 languages and that my books are available in airports and minimarts all across the world? Even in America I'm adored by the young, the old and the handicapped. And on top of that my books have been described as "page turners," "psychologically immaculate," and "structurally, marvels of audacity rivaling Clare and Spenser." My books, you might know, have garnered tens of thousands of favourable ratings on Goodreads. (Aren't you even a little jealous, Rauan? I just checked you out on Goodreads. ha. ha.)
My prose stylings, anyways, to be sure, are the joy of book clubs everywhere and have been heralded "as smooth as butter. . .and just as important." But I've always been a low-key kinda guy and rather than trot out, spin, dazzle and spout all sorts of garbage and vanity I'll finish you, and my answer, off with this anecdote the meaning of which I think's crystal clear—
The other day I was lunching in The Village with Kishi Bashi, Junot Diaz and Dan Brown. The food was some kind of casual, fusion Thai, I believe, and the conversation was light and amiable. You might even say "breezy."
Kishi mused, I think, about repotting what he called a "really aggressive avocado." Junot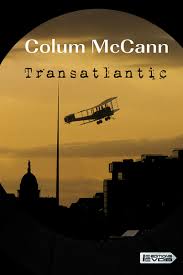 told about some glitzy navel ring he couldn't keep his eyes off one night at AWP in a sordid bedroom with a married woman, trying to unleash nearly a decade's worth of seething, organic frustration. O, it was a gorgeous day! Junot was insatiably tweeting merrily away (I think he's "Ted Hash-Berryman"), while Dan, on the other hand, just stared off into thrilling space– and we drank (and we drank!) so much cheap, slippery wine and the selfies with the buff young waiter were like an astonished adjective, timeless, incandescent, but fringed also with a kind of predatory nimbus head. And I'm not sure exactly how it happened (O, the Braille of our dreamy lives!!) but suddenly we were talking about the "the relevancy and future of Wisdom Literature in the Western World."
Junot claimed he could describe "Wisdom Literature" in less than five words. And with no hesitation Kishi claimed he could it under four!! The atmosphere was electric, like a a tiny red umbrella. Or a candle. I could hear violins. I even thought I detected a tired old code in Brown's stone eyes. They all looked at me. A long silence ensued. I dabbed at the corner of my mouth with a temple-and-elephant embroidered serviette, then stood up, made a small bow, and began:
"Gents, when I was a mere wee lad lurching about on the streets of Killarney I was hijacked once by a dusty, old lad who dragged me into an alleyway, grabbed my crotch and whispered:
FUCK YOU, RAUAN!   FUCK YOU!    FUCK YOU!   FUCK YOU!!
I think Kishi paid the bill that day. with a grin like a neon, rotating skull.
(Rauan Klassnik, 9/2014,  Kirkland, WA)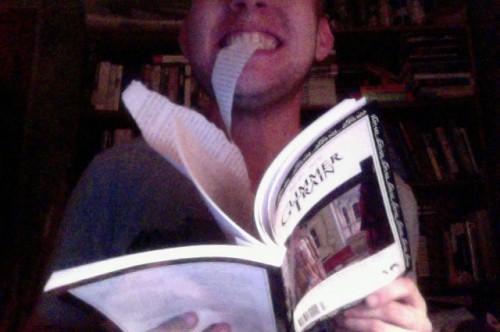 ok, Paul, so why should we read YOUR journal ???
I genuinely enjoy seeing someone's bogus sense of self-entitlement completely disrupted by the words or opinions of a Deluge contributor. I cannot help that this disrupted person is almost always a white heterosexual male.
I'm obviously not doing any of this for approval from others. I don't care if anyone disapproves of the kind of writing I'm distributing. I'm doing this to challenge readers. I'm doing this so people who are pissed off about a specific experience or situation have an outlet other than Facebook. I've been doing this since 2009 and I plan to continue doing this.
All joking aside, I think everyone should read Deluge because it is a celebration of bodies in the sense that I frequently choose to publish work by writers opposed to phobic violence against all bodies. I am sharing stories of bodies engaged with the resistance of corporate bodies.
And here let me quote myself:
The contents of an issue of Deluge is so many things at once. It might involve a critique of whiteness or the regulations that exist within sociality. It might contain work that is belligerently orgiastic and, at the same time, it might even contain work that is anti- male orgasm. Deluge is a bookshelf on which Solanas's SCUM Manifesto and Warhol's Blue Movie transcript both rest. Deluge is when Kim Vodicka writes, "Yes, I am a big 'ol bitch, and you best / stand behind me. / Feminist is next to godliness." It is when Roberto Montes writes, "I hear an October voice / Telling me to fuck / Is this racist / The white boys ask / When they grab my butt / Really wondering / How anyone could be different / Or turned like a gasket out." When Monica McClure writes, "But all I really want / is to live a good life / paid for by someone who feels / illiterate in symbolic systems of manhood / For him I will fill a bathtub / with expensive rosewater / that I got for free in swag bags / I'll stuff holes with pure sugar cane / bought with the IMF budget of countries / who failed to understand the compromising / nature of relationships." It is when you and Gary write lines like, "the wilderness knows i am a real fucking pig, and apples my mouth, over and over / i let myself get frosted by all the men dressed as trees."
Shit happens. Poetry happens. "Same shit, different bidet," READ MORE >