Yawn
Sean Lovelace
—
Does anyone here give a flying fuck about copyright when they make copies of _______ to teach students?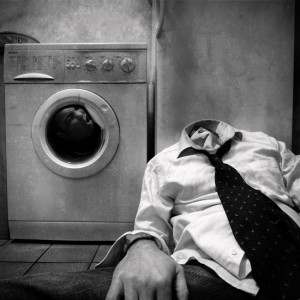 It has even been suggested that I spent six years writing my last novel in order to create a demand that cannot be filled. Basic Black With Pearls has had rave reviews and has been bought by William Morrow Company in New York. Success and 60 cents will get me a ride on the subway. No one can find a copy of my novel in the bookstores.
First published age 45.
Did, but did not enjoy, raising rabbits for food.
94 is way bonus years.
All the literary forms were men's, all the philosophies were men's philosophies. … I had to translate these forms into the female
Achieved?
Pointed out that gardens might be an answer to God Money (or that fleas do tricks for food).
RIP Helen. To be avant and overshadowed by a spouse. Push back? Harder? But it happens. But let's pause.
If you don't already know from having seen it on his own blog (where I found it), you might or might not be interested to know that a person named P.H. Madore has posted something he calls 8,794 Rambling Words On Tao Lin. I don't know what it is about Tao that somehow, simply by existing in the world, he is able to bring out the stupid in otherwise reasonable people–or else to bring out the stupid people into otherwise reasonable discourse.
I'm always in the tank for Tao's writing, and I'm usually in support of whatever bizarre culture-jam or e-bay auction or stunt he's got going on, but man–his super-fans are just some of the most irritating fucking people you'll ever encounter.
As soon as I saw that Part One of this post was entitled "Half-Assed Introductory Words," I started yawning. I can't stand it when people start out by telling me what a piece of crap the thing I'm about to read is. Why do so many writers do this?
I thought to myself, who is P.H. Madore? So I skipped the next 8790 words, and went down to his bio note, which reads >>P. H. Madore was once a finalist in Riot Lit's novel contest. That novel sucked, but you can read it and other stuff through his website, freemadore.<< More self-abuse. How charming. Also, I'm sure Riot Lit (whatever that is) will be thrilled to know that the novel they almost published "sucked," though in all fairness to Madore, it probably did, which in turn begs the question: why would anyone want to read it? It would be easy–perhaps, too easy–to read this bio solely through the lens of S-F#1, pictured above. But friends, before you jump to hasty conclusions, consider another option:
Anyway, the rest of the post is a lot of transcribed g-chats, emails between Madore and Tao, categorically idiotic assertions such as "Tao Lin is a better artist than Andy Warhol," and a section on a dozen writers who Madore considers Tao Lin "followers." "[M]ight be you can count me among them," he writes. Good company! A few lines down, he tells the followers not to lose heart, because "[a]rticles like this will be written about each of them one day…" Don't worry Gene Morgan, everyone grows at their own special pace! Keep drinking milk! You too, Brandon Scott Gorrell!
If I had to identify one truly, unimpeachably excellent thing about this post, it would be that somewhere in the middle of it there's a link to this picture:
Don't worry, Ellen Kennedy! Even though P.H. Madore ranks you with the other followers, he knows that you've got your "own things going on."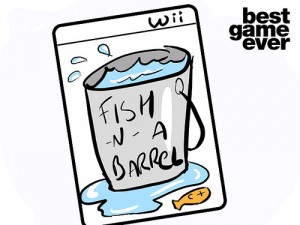 Meh. Hemon is pretty good, I suppose. And I saw Gibbons get into a pretty amusing argument with a couple of other poets during a Warren Wilson lecture.
Otherwise, why waste time? I think I'll wait for Underwhelmed Week. When's that one, Blake?