Blake Butler
Everyone That Writes for This Site is Shit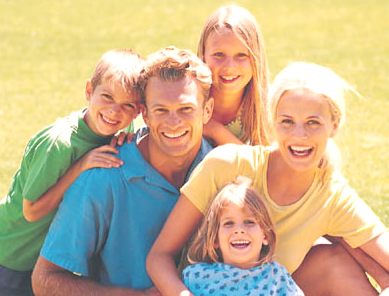 Hi. It's Mean Week. We are going to be mean to people. We are going to say things. We're just being honest, and really we're all a bunch of pieces of shit. We couldn't write our way out of a paper bag (see, I can't even make it a few sentences without cliche).. Here's more reasons why we suck behind the jump:
Is a fucking moron. Bitches a lot, can whine about anything. Has a big ugly head. Doesn't have a 'real job' so he gets to sit his ass and write all day while others have to work. Talks about babies too much and can't seem to write anything unless it is grotesque or retarded or apocalyptic, which is a crutch.
Has never accepted writing for his web publication by someone he didn't know, admits to it, is probably proud of it, what an elitist dick eater, um, is probably most responsible even moreso than Tao Lin for the 'emotional minimalist genre' thanks a lot.
He's asian, what can you expect from an asian? Has this personal website that he changes every 30 minutes to a new layout even though there's hardly any content except for the stuff he publishes online which is essentially a large set of puns, won't admit he edits Titular magazine, fuck him.
Went and had a goddamn baby instead of writing, 'threw in the towel early,' seems to want to have sex with Michael Kimball, can't write a story without some dead philosopher showing up, probably is a real dick when you really meet him, needs to suck a d.
Likes the goddamn Grateful Dead of all things, his beard is pretty weak, somehow knows every damn writer on the face of the earth which he probably jerks off about in his room on his computer, edited an issue of McSweeney's mostly, what a dick.
Who posts their tits on the internet? Lets her visitors to NYC get lost in the subway within the first 20 minutes of their visit, is mean, has an unhealthy obsession with cats, giggles constantly, probably drinks her own pee.
Started this ebook publishing house that he hardly tells anyone about, mostly only publishes girls he wants to stick it in, has been online for so long is probably really like 45 years old and still blogging for Hobart, what an old fuck.
His journal has a political section, what is that all about? Sometimes he'll Gmail chat you and just what's up and not having anything to say really, his beard might even be weaker than Justin's, he posts a lot of poems on his blog, jeez.
Thinks he's too good to publish on the internet, thus only publishes in print journals and stuff, always says half-smarmy deadpan shit in reaction to people like 'i see' or 'mkay,' is usually super nice unless gets drunk at which point the real Ryan comes out, is a jerk at heart.
* Sam Pink
Has been arrested in seven states for molestation, makes these shitty drawings, is a real slacker when it comes to posting on this blog for which he gets paid nothing, can't even use his real name, is a turd, eats turds, is sad, is retarded, stop it.
Is hiding from Mean Week by going out of town so he doesn't have to say anything mean, is probably a hipster in disguise, gets in a lot of fights online as a result of his 'badboy' image, can't write a story without animals in it, is dumb, is ugly, is made of poop and sneezing, needs to shut up a lot.
Tags: bitches, fucking moron, minimalist
44 Comments