Ryan Call
HTMLGRINCH: the internet literature __________ of the future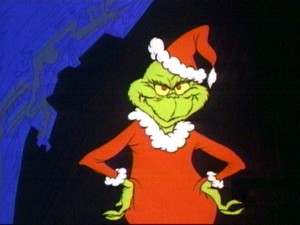 There are so many cool gifts coming through. I sort of wish now that I had somehow rigged this to make everyone send the gifts to me so I could pretend to send the gifts to everyone else.
Oh, Mean Monday…
Anyhow, last minute reminder: you have a few more days to send out your Secret Santa gifts (I am also late on this; I am not setting a good example here).
Another participant, Bernadette Geyer, posted a thank you at her blog.
Tags: Secret Santa
8 Comments