Ryan Call
Magic Helicopter Press Seeks Pilots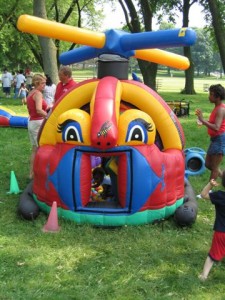 I posted this at the NOÖ blog, but wanted to post here as well.
Mike and I will have a remote control mini-helicopter at AWP. We will raffle this helicopter off to a lucky AWP-goer. If you'd like to enter your name in the raffle, come by our table (we'll be sharing with Publishing Genius Press and No Colony), donate some money or buy one of our Magic Helicopter Press chapbooks, and we'll enter you in the drawing.
In the meantime, we'll be flying the helicopter around the bookfair, demonstrating our skillz, etc.
Here is a video of the helicopter doing what helicopters do. When you watch the video, imagine lots of authors in that room, sweating and being scared; that is what AWP will be like:
Of course, if Black Warrior Review hands out those fly-swatters they had in Atlanta, then we might be in trouble.
Tags: AWP, magic helicopter press, remote control helicopters
8 Comments