September 28th, 2009 / 12:04 pm
Web Hype
Justin Taylor
Open Call for Thoughts about Submitting Work to Online/Print Journals – via Dennis Cooper's Blog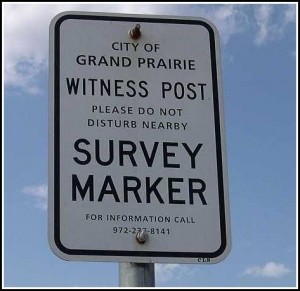 Sometime last week, Alan, a distinguished local in Dennis Cooper's The Weaklings blog community asked DC a question about the relative virtues of submitting work to online and/or print publications. DC put the question to the community, but for whatever reason few took the bait, so DC told Alan that it might be a better question for a blog like ours. Of course this was all happening in the daily-epic "p.s." section of DC's blog, so I saw it, and offered to make that notion a reality. Here's the question Alan asked. After the jump you'll find the answer I posted on DC's blog. And please do leave your thoughts in the comments section here on this post.
THE QUESTION: Is there a big difference in readership or prestige these days between print publication by a journal and web-only publication (by same journal)? I notice a lot of outlets for submitting my story are asking me to choose which one I'm trying for. I'd love to know what other people here think.
This is the relevant part of a comment I left on DC's blog on Sunday:
Personally, I think there is still a so-called "prestige" divide, between print and online. Like–"oh you were on Web Conjunctions? I thought you said you'd been *in* Conjunctions." I think the bias comes mostly at the older-school journals, already secure in their prestige, because there's this sense (sometimes true, sometimes not) that the real heavies are running the magazine and they're letting the interns & juniors use the website as a training ground slash playground– which sort of sounds like more fun than dealing with the heavies, but nobody goes to the playground looking for prestige. Right?
With publications that only exist on the web (like Narrative, elimae, 5_trope) I think there's a whole other schematic of relative values and prestige (I know it felt extremely important–urgent–for me to get into 5_trope. It took 2 years, but I did it. I don't know if anyone read the story, but it's there.)
But it depends on what you're looking for as a writer- if you're trying to place stories so somebody buys your book, Harp & Altar isn't going to be as useful to you as, say, The Paris Review, or even a smaller journal like Post Road. But what you give up in (again, so-called) prestige you gain back in immediacy and reach. If you just want your work out there, and read, I don't see why you'd use any other metric besides "this journal/site/zine/wall looks cool; I want to be part of what they're doing."
Those 560 people you're facebook friends with are not buying an issue of Post Road just because you're in it. But if you post a link to your story, and they're at work trying to be unproductive anyway–well why wouldn't they at least give it a try?
Tags: Dennis Cooper, online literature
92 Comments