Roxane Gay
The Internet Is For Anger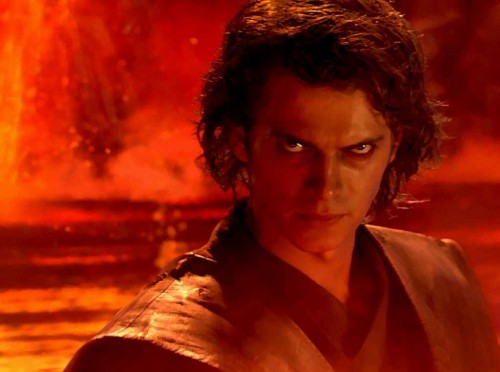 And really, it makes perfect sense. The pseudo-anonymity of virtual interactions and the anarchic vibe the Internet has going makes it easy to be angry online. Venting about any number of subjects, finely tuning our snark in a witticism dicksizing competition is the perfect panacea for the impotence of quotidian life. I don't mind anger. It often amuses me, the way people froth at the fingertips to rail against the end of, well, everything. Today, the Internet is angry about Justin Bieber, the 16 year old with the bowl head haircut. I like to think of myself as pop culture savvy but I don't know much about the Bieber. I know he's young and cute. I know he sings though I've not heard one of his songs. I know tween girls lose their minds over him because he's just so dreamy. He's their Ralph Macchio. I swooned over Ralph. I had a Tiger Beat poster of the original (and one true) karate kid on my wall.
But now the Bieber is going to write a memoir and that's infuriating to some people. It's a contradiction, the very idea of it, because memoirs, from the Latin, memoria, or memory, are generally associated with people who have lived long enough to have things to remember and who have live well enough to say things people might want to hear. This is not something that should be taken seriously anymore than, say, a Tyler Perry movie. Perhaps we should give Bieber the benefit of the doubt. I'm sure there was that one time, at band camp and that other time when that one thing happened. Sixteen year olds have complex inner lives. My So Called Life taught us that. So did Dawson's Creek (TEAM PACEY). It could be that Bieber will have something truly illuminating to say. It could be there might be something about his life we absolutely have to know. I doubt it but I'm feeling optimistic today. Writers though, are the angriest, because every time a [teen] celebrity memoir or other literary endeavor is born, the sweet sainted soul of a work of heartbreaking and staggering genius dies and goes to hell. It's tragic.
The Internet is also angry at Rachel Shukert. An excerpt from her memoir about traveling and living in Europe (it's more complicated than that), Everything is Going to Be Great, is being featured at Salon. I can't say that the excerpt is the best thing I've ever read but I read it with interest. I might want to read the book now.  She tells a story of dating an older man in Vienna while grappling with the tensions of Austria's Nazi past. Whether you like the excerpt or hate it, there's nothing, to my mind, in it that should inspire vitriol. But again, the Internet is for anger and so the comment thread for the excerpt is completely out of control, mostly with people who are outraged, simply outraged that Shukert would dare to invoke Austria's Nazi past in precious Vienna what with its art and architecture and the cobbled streets and those delicious little sausages. Let's not forget Mozart. He had something to do with Vienna too. Anyway, there's a lot of "get over it, Jew" going on which is strange because the Holocaust wasn't like the Crusades, taking place hundreds and hundreds of years ago.Within the scope of history, the Holocaust essentially just happened. People who survived the Holocaust are still alive. Their children are alive. In that, it's not beyond the realm of reason that Shukert, who is indeed Jewish, would be thinking about the Holocaust and Naziism and how those difficult histories affect her in a city that was all up in the fascism. One person actually said that there were no Nazi ghosts that they could see in Vienna. Another commenter questioned the veracity of her memoir like it was court testimony. Several commenters plainly say that the writing is horrible. I mean, really?
Memoirs, from the Latin memoria, or memory, remembrance, the careful (or not) excavation of the past. I cannot say I love memoirs. They make me uncomfortable, how people cut themselves open and leave their steaming guts on the page begging or daring you to look and sift through the entrails. It's more palatable, I think, to do that and call it fiction. Have the decency to say it's a lie, to protect us from the truth, even though most of the time, your stories are probably the truth or some version thereof. I also find that many people who write memoirs aren't as interesting as they think they are. I'm not sure I care that you slept with the drummer of Tesla in 1987. That's the other thing about memoir. When a memoir is critiqued, it's not only the writing that's being dissected, it's the memoirist's life or at least, how they've chosen to remember that life. Do we have that right? I just did that myself with the unfortunate Tesla reference. More often than not, when we read a memoir, we are judging the memoirist's choices, their worth, how much they deserve to share their interpretation of a life lived as if memory is merit-based. The Internet is angry at Bieber because they have judged he has not lived long enough to write much of anything. They're not wrong. To be fair, the Bieber memoir is going to be an illustrated memoir. That eases the sting, I'm sure. We can look at a picture of the peanut butter and jelly sandwich with the crusts removed he had for lunch a couple years ago and marvel at the precision of the slice down the middle before we remember we're angry at the unfairness and idiocy of it all. The Internet is angry at Rachel Shukert because she's digging up the past, refusing to forget, refusing to let her audience forget. She has the nerve to write about sex. She has the nerve to worry and to conjure up painful memories. She is being judged for that, she is being told the past should be the past, precious European cities should not have to look back. She is being edited out of a collective memory that doesn't want her to reminisce. It's all so uncomfortable.
Tags: anger, justin bieber, My So Called Life
109 Comments