Blake Butler
Word Spaces (18): Andrew Ervin
[Andrew Ervin is the author of Extraordinary Renditions, coming this fall from Coffee House Press. He took some time to show us around his home in Baton Rouge, Louisiana, where he edits the Southern Review.]
As usual, I have a number of different projects going on and for each I write using different tools.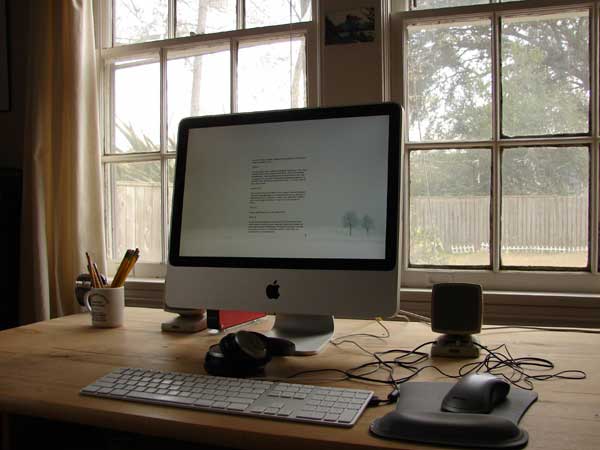 For short stories, book reviews, and whatever this thing for HTML Giant turns out to be, I use the program OmmWriter, which my friend Nikki recommended. I like it a great deal & encourage everyone with a Mac to download it. For the edits to Extraordinary Renditions, which will be published on Sept. 1, I'm using Word for Mac, which I detest.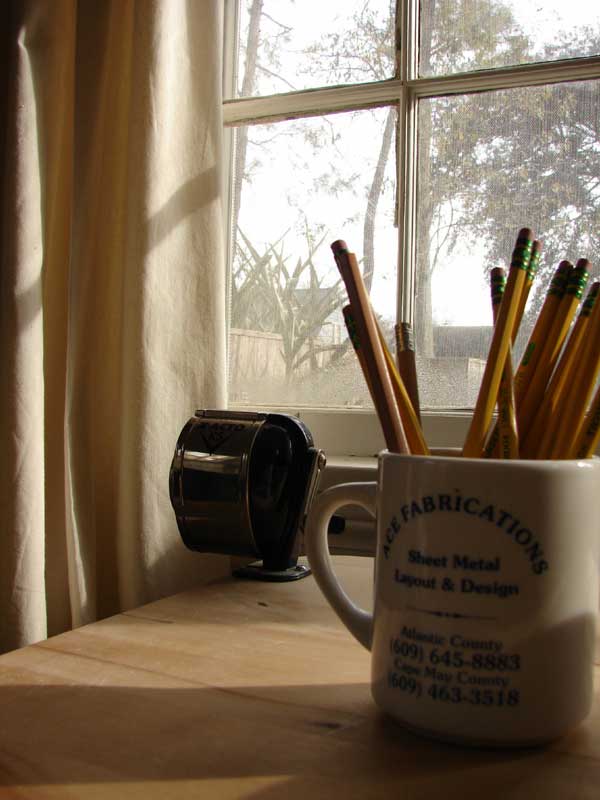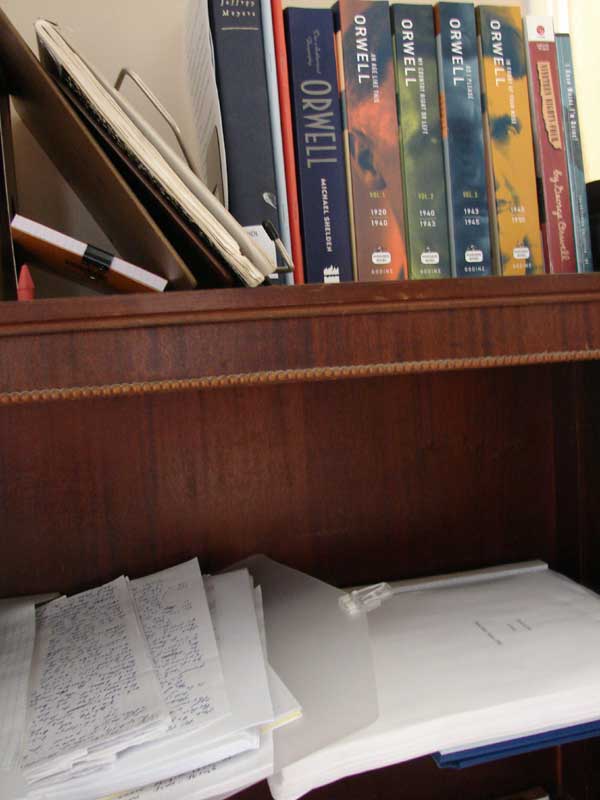 The novel I'm writing now, Orwell on Jura, is about a man who attempts (and fails) to get off the grid, so I'm writing that by hand on graph paper. I should have the 2nd draft done in a week or two, after which I'll send it out to a few friends for feedback. I hope to have it to my agent in March.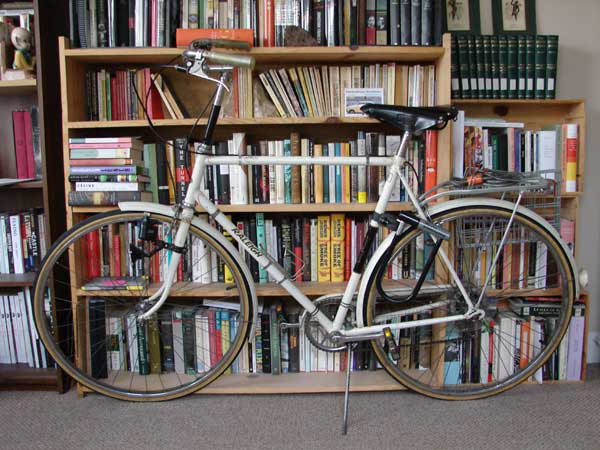 English-made Raleigh circa 1974. Some books.
My wife Elivi Varga is a classical flutist who focuses on music by women composers. She's a total badass and writing with live music in the house is the greatest thing ever. That said, the headphone feature on OmmWriter comes in handy when her students show up for their lessons.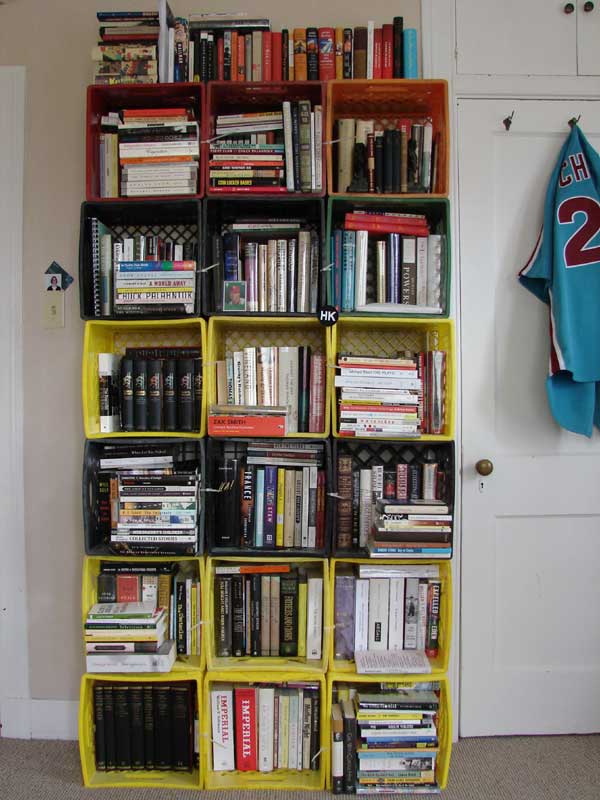 Tags: andrew ervin, extraordinary renditions
49 Comments