October 2008

CALL FOR SUBMISSIONS
Titular has begun a new project called 'Collaboratives.' From their website:
Our Collaboratives project publishes work from multiple writers in a conceptually cohesive manner. Each project will be published, and updated, as pieces are accepted. Writers may or may not wish to employ the exquisite corpse tactic by referencing the 'start/end-points' of preceeding/subsequent stories. Each piece should be between 100 – 400 words. In the subject heading of the submission, just write 'collaboratives.'

Current Projects (and call for submissions):

I. IN SEARCH OF LOST TIME [Titles of pieces]: Swann's Way, Within a Budding Grove, The Guermantes Way, Sodom and Gomorrah, The Captive, The Fugitive, and Time Regained.

II. NINE STORIES [Titles of pieces]: A Perfect Day for Bananafish, Uncle Wiggily in Connecticut, Just Before the War with the Eskimos, The Laughing Man, Down at the Dinghy, For Esme – with Love and Squalor, Pretty Mouth and Green My Eyes, De Daumier-Smith's Blue Period, and Teddy.

III. SEINFELD [Titles of pieces]: Jerry, George, Elaine, Kramer, and Hello Newman.

IV. THE PASSION OF MEL GIBSON [Titles of pieces]: Mad Max, Lethal Weapon, Tequila Sunrise, Hamlet, Bird on a Wire, Braveheart, What Women Want, Chicken Run, Signs, The Passion of the Christ, and Apocalypto.
Let's all submit something. I am excited, as this is exciting.
Uncategorized /
10 Comments
October 29th, 2008 / 7:39 pm
Wish I was in town for this: New York Tyrant's release party for issue 5. Going to be a bitchslap and a half.
Be on the lookout for the new issue on sale right there after, as they almost always sell out the second they arrive.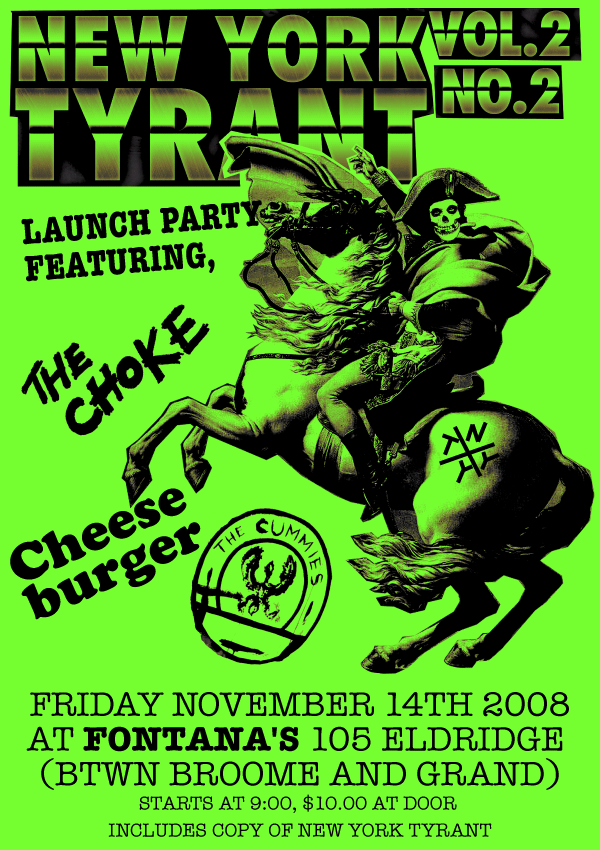 Uncategorized /
4 Comments
October 29th, 2008 / 12:17 pm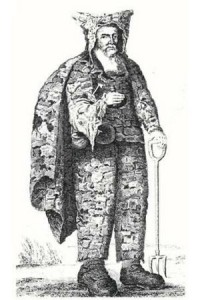 I wish I had seen this a little sooner. If you go to the Small Beer Press website and place an order, they will donate 20% of the proceeds to Barack Obama's presidential campaign.
Possibly, this is moot. Obama is way up and has lots of money. And the election is next week. And. And. And.
But you might as well do it because the books are all also on sale. For $264 you can have hardcover copies of everything they have published.
For $78, you can have everything they published in 2008.
Even if you are apolitical, you should consider buying stuff. Small Beer Press rules. Recommendations after the jump.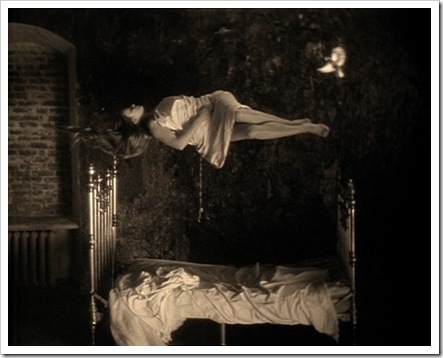 Call for Submissions:
Lily Hoang & Blake Butler are now in the early stages of putting together an anthology to feature innovative writers under the age of 30. The anthology has interest from a respected small press.

Please submit no more than 15 pages of prose/poetry/whatever goes to: thirtyunderthirty@gmail.com by January 15. Send as .doc or .rtf attachment. (For truly exceptional cases, we will consider longer submissions.) Previously unpublished work only please. Also, all submissions should be open to editorial review.

We're looking for the innovative, fresh, exciting writing, and as long as you're under 30 & doing new things with words, please submit.
Uncategorized /
62 Comments
October 28th, 2008 / 11:10 am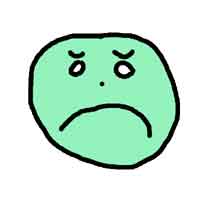 Writer, Rejected runs a blog called Literary Rejections on Display. It is probably obvious that I am sort of addicted to this site. I go through phases: I check it regularly, then I stop myself and ignore it for several months. Then I remember it again and sift through its wreckage. The site frustrates me quite a lot, actually. I don't mean Writer, Rejected frustrates me as an anonymous online person (Writer, Rejected was nothing but kind during our email exchange), even though sometimes her/his posts  at LROD are a bit offputting. Instead, I mean that many of the users who troll the site to leave their weird comments frustrate me. I don't understand why writers get so indignant when it comes to rejection letters: they overanalyze any slight variations between form letters; they put a lot of meaning into 'inked' rejections; they throw fits when some editor out there commits some injustice against the literary world, be that an offense against some odd aesthetic floating around on the internet ('good fiction') or against some struggling writer. Sure, I know about rejection – I remember when I first started submitting places. And I also have problems when it comes to how long some journals take to respond. But Jesus Christ, people. Get over yourselves. It's part of the 'game.'
My own opinions aside, Writer, Rejected has built a 'massive' following online because of her/his blog. Lots of people go there and read about the latest advances in rejection and in responding to rejection. There are posts of specific rejection letters, posts about journals that have fucked up in some way, posts about authors who have fucked up in some way, and other things of interest. If anything, there is always some sort of spectacle to look at over there. I like this about the site.
Writer, Rejected was patient enough to deal with my lame questions. And recently, Writer, Rejected asked his/her readers to grade the LROD blog. So I figured I'd administer my own little quiz, I guess. Each question is worth five points. There is also a bonus question.
What follows are Writer, Rejected's responses to my email quiz questions (beware of the jump).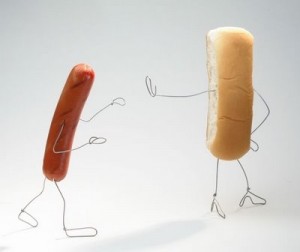 1. 'Professionalism.' We don't really know what that word means at HTMLGIANT, but I have seen it in comments on your blog, usually in phrases like, 'this blog lacks professionalism' and 'you are ruining your writing career,' etc. Could you define 'professionalism' for us and maybe talk about it, I don't know, something related to your blog, and also maybe talk about the words 'writing' and 'career' as a phrase? Why is this a concern of some of your 'readers'?
Professionalism is never having to say you're sorry…unless you are sorry, in which case, professionalism gives you the balls to say so.  From my perspective, it's a lot like love: best accomplished by being who you are. For me, making a point about the absurdity we've reached in literary fiction is more important than saving my own ass.  If someone doesn't want to publish me because of my blog, or because I published his or her rejection letter, I have to say that I'm pretty sure it won't be the worst reason for rejection I've ever gotten, or ever will get.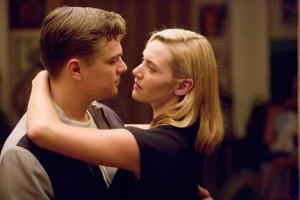 Movies of books have a way of retro-actively hijacking the memory, or sealed conception, of a book in one's mind. If fiction's merit is the ability to collaborate with the imaginations of its readers, then film productions of movies ruin it.
Though I have not seen Revolutionary Road (forthcoming, 2009), Leonardo DiCaprio will forever replace the image I had in my head of Frank Wheeler. I had imagined him as a dour-faced bearded Richard Yates type of man, and yet I will most likely see the movie—in some sick masochistic way to brine in my own indignation. I guarantee you the movie will focus on infidelity (with bonus tit scene(s) of Wheeler's secretary/mistress), and less (if any) on what the book seemed for me to be about, namely, Frank's irrevocable self-loathing and self-pity.
John Krasinski (of The Office fame) has written a screenplay for Brief Interviews with Hideous Men (in post-production), the late D.F. Wallace's exploration into crass sexually-driven male vernacular, sorta like lowbrow stream o' consciousness via a plumber or taxi driver. Here's the catch: instead of conveying the fragmented way each 'entry' was written—and its existential narrative 'incompleteness,' Krasinski provides us a plot arc: a female graduate student, recently broken-up with her boyfriend, interviews men in order to understand their behavior. Now, I wasn't looking for an epiphany—but Jesus—does everything have to be about a man/woman?
In porn, there are many categories: man/woman; man/man; woman/woman; woman/horse; woman/dog; man/car exhaust pipe; cartoon character/'furry'; etc. (for the records, I only enjoy the first category). The film industry would do good to learn from porn. Don't worry about love, just try to make it interesting, even if it involves a gallon of horse emission.
There ought to be a White List of books that it is illegal to adapt into film, because I'm so afraid one day I'm going to see Holden Caulfield on the big screen, hanging out with his girlfriend in Central Park.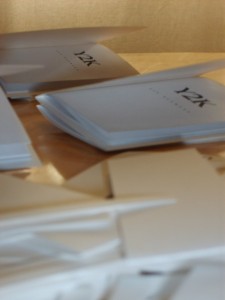 Announced last Friday, ML Press has quickly expanded their catalog from their opening line-up of: Ken Baumann (chap pictured), Jimmy Chen, and Shane Jones, to Nick Antosca, Brandi Wells, and Blake Butler.
From editor and publisher J.A Tyler on the first three chaps released, "we've sold nearly a third of each title, & as ml press will do only one run of each, place your orders soon."
The chapbooks are single works and cost a economy friendly two dollars including shipping.
Browse and buy here.
Presses
/
Comments Off

on ML Press Adds More Authors
October 27th, 2008 / 9:42 am
Having been around for a while — I think I remember first hearing about the journal Anthills about six years ago — Centennial Press is one press I never hear people talk about.  I mean, nothing.  From chapbooks, to broadsides, to perfect-bounds, editor Charles Nevsimal does an excellent job at creating interesting paper works.  One of my favorite pieces is Anthills #4 – a journal of poetry and short prose that on first look appears to be a mini-chapbook but unfolds into a 17×25 poster complete with incredible graphic art. 
The site says submissions are always open, but from what I remember response time is slow and the publication schedule is pretty inconsistent.
Browse the site here.