March 2014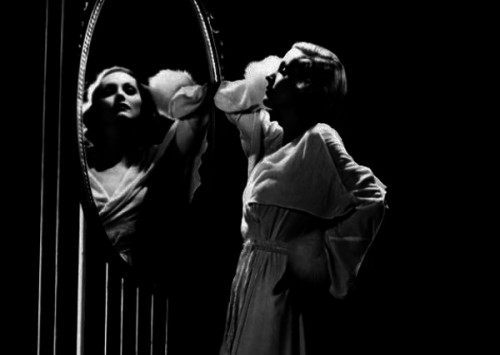 Ask ten people what they think about second person, and a good seven or eight of them will say that McInerney did it once, sure, and did it well, but outside of Bright Lights, Big City, second-person's just a gimmick, is best left trapped in all the choose-your-own-adventure series from the eighties.
I can kind of understand this, too.
With stories, we have default settings: first- and third-person, with third really being the deviance from the norm, the deviance from first-person. First-person is our natural delivery method, isn't it? If you're telling somebody about the amusement park last week, you do it like: I was standing in line for like ten hours, and then this clown laughed at me and it had to be eight thousand degrees and on and on, I'ing your way into some perfect punchline of a conclusion. But you, if your name's Jimmy, say, never go Jimmy was standing in line for ten hours, and then this clown laughed at him and it had to be like eight thousand degrees.
Note too with those examples that part of our natural mode for fiction, it's past tense. This is because fiction is narrative, and narrative is selection, and selection is from pre-existing events, and events only pre-exist if they, you know, happened before.
It's complicated.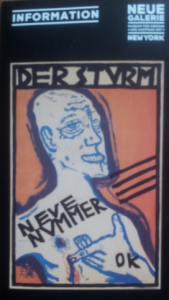 Last Saturday I went all the way uptown to Neue Galerie to see the first American exhibition on the topic of "Degenerate Art," which will be available through June 30, 2014.  One of my favorite subjects during my ultra-brief academic career (aka "undergrad") was the exploration of the factors that made the transition from the Weimar Republic to the Third Reich possible. Above all other realms, that of culture was the one that appealed to me the most in my studying of how the German people were capable of gradually dehumanizing "non-Germans," and to what extent this process was a political construct smoothly created by the Nazis. Reactively responding to German people's despair and economic insecurity, Nazis built an ideology that made it possible for Germans to replace fear with hate for anything different. I am still fascinated by the institutional curating of art performed by the government, and what it translated to in political terms to have government authorities declare the validity of certain art, while condemning the existence of other art.
Maybe you should go see it if you feel like it and happen to be in New York, even if the security staff is  unnecessarily rude. Especially if you are not familiar with what was presented as "Degenerate Art" and how it became a key tool in spreading Nazi propaganda.
My favorite thing about the Neue Galerie exhibit was the curatorial decision to dedicate the lower level part of the exhibition to a mourning ritual. Specifically, the curatorial team conveyed a sense of cultural loss by presenting empty frames in the place of artwork that was intentionally destroyed by  Joseph Goebbels' Commission for Disposal of Products of Degenerate Art, the government body responsible to preserve the German identity.  An inventory which chronicles the status of what was labeled "Degenerate"  can be also found downstairs, listing more than 16,000 artworks the Goebbel Commission would destroy, exchange or sell.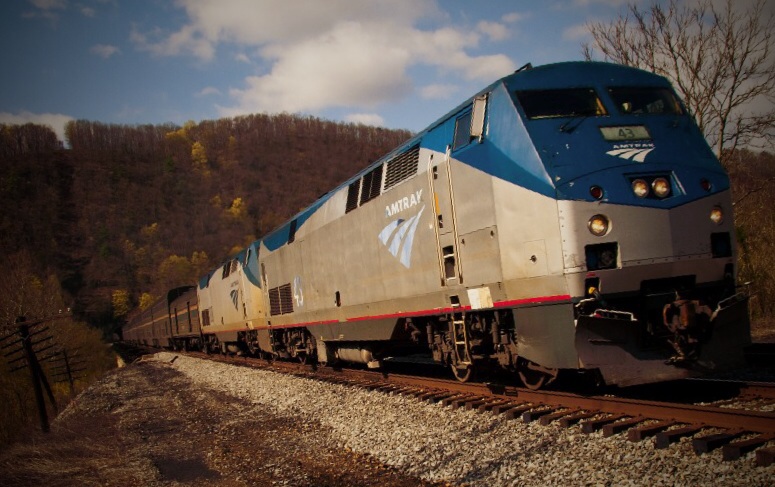 Many writers are excited to sit on a train, shit in a moving closet, and eat microwavable food. I can understand the appeal of having quiet-time for consecutive days, looking through a window at a flashing landscape. We want to escape our daily physical space so badly, but also remain in a chair, so the Amtrak residency seems ideal for many. Here are eight other writer residencies if you're not down with Amtrak but are looking for something different:
Inspired by the riveting journeys already undertaken by Adam R., Melissa, and Brooks, I thought I'd take you on a tour of my own humble shower …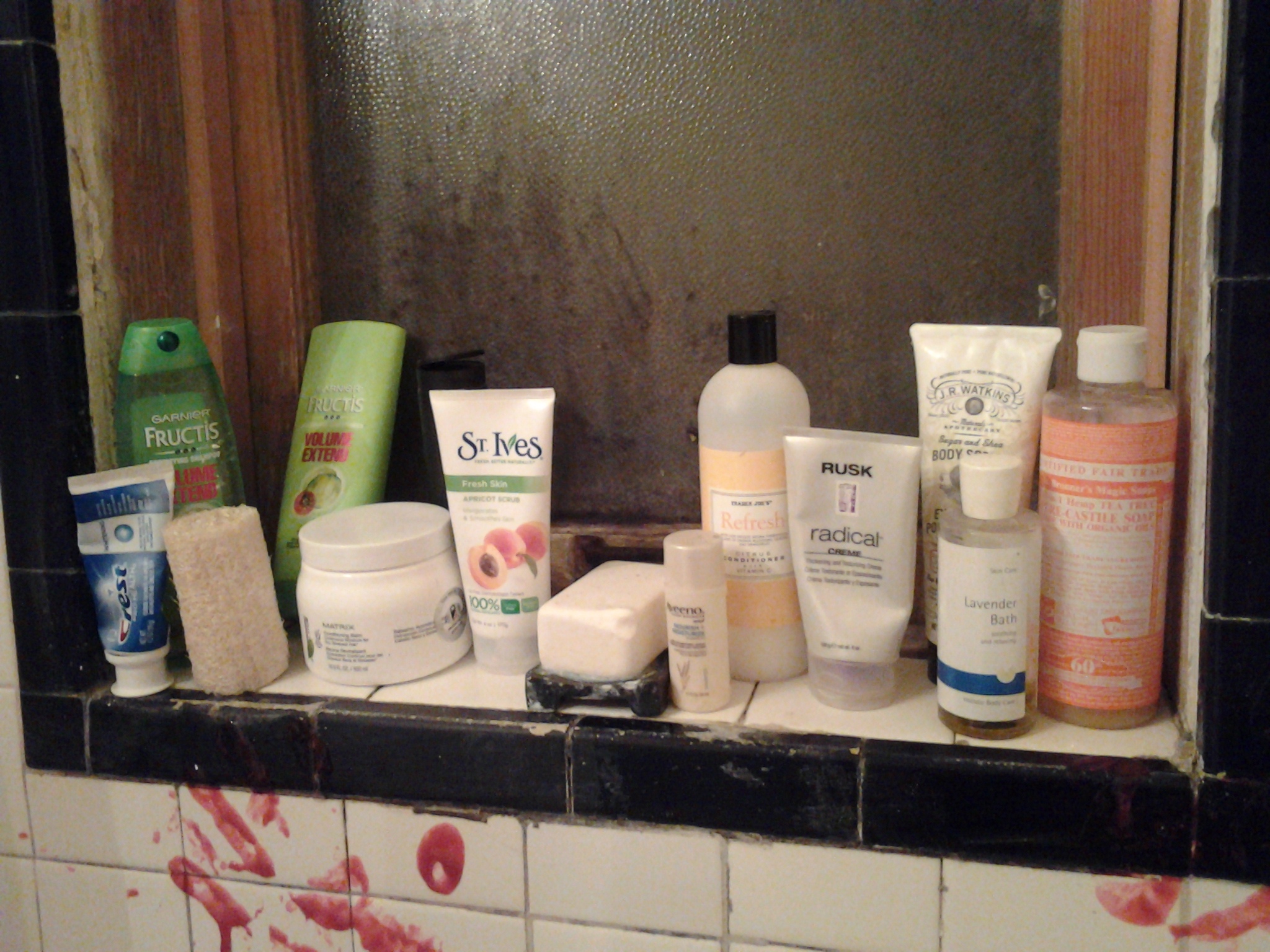 OK so obviously I've got a lot of hygiene products; I'll admit I'm a little obsessive. There's a special story behind each and every one of them (à la Daniel Spoerri's classic conceptual text An Anecdoted Topography of Chance), but I don't know if you want to hear all of them. So I'll stick to just the highlights …
"Poets are the physicians of the soul."—Irving Layton, Canadian Nobel nominee for literature.
"She wouldn't react that way to rape—you bet your life she wouldn't. Along with the rest of her sex she'd lie back and enjoy it"—Irving Layton in private correspondence. Wild Gooseberries: The Selected Letters of Irving Layton (Toronto: Macmillan, 1989), 53.
***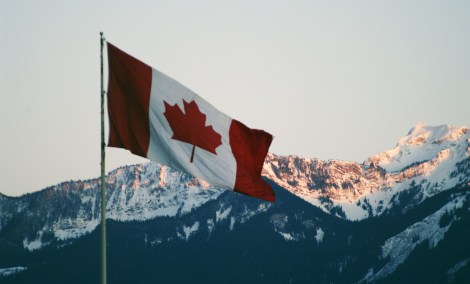 Canadian Lit likes to think it's known for being boring, or multicultural, or for surviving in the wilderness. It is hardly known at all, besides by a certain charming Scandinavian institute for Canadian Studies, and those non-Canucks who do know it exists prefer not to think about it. We have heard dull battle cries from other bookish people: "Can Lit isn't literature"; "Or you could read an actual book" & "Don't waste your time with that shit". The Stephen Leacocks, Michael Ondaatjes, Margaret Atwoods, Alice Munros, Anne Carsons, Robertston Davies and Irving Laytons be damned; there's nothing particularly Canadian about them, they just live north of the 49th. I don't care to address those suckers of canonization's long, evil phallus. "Tell us what to read!" they say. "Tell us what set of pseudo-conflicting opinions to harbor," they murmur through their facile, troubled dreams of greatness. This letter is also not to the children of Canlit, those 'iconoclasts' who treat famous poets like demigods, and who worship in a side-chapel of the same institution of thinly-veiled brain-death. Keep your precious feelings, everybody, but leave discussions of taste to snobs who read.
(WATCH THIS FULLSCREEN THX)
bio: oscar bruno d'artois used to have a job selling meatpies. he lives in brooklyn, new york. follow him on twitter @brunoartois
Daddy Cool: An Anthology of Fathers Writing For and About Kids
Edited by Ben Tanzer
Artistically Declined Press, 2013
272 pages / $15  Buy from Amazon or Artistically Declined Press
My wife and I are arguing over the amount of books in our house. She says it stresses her out that there are stacks of my books piled into every corner of our duplex.
I ask if it would make her feel better if all of my books were placed on the built-in bookcase in the back of the house.
She reminds me that the back bookcase is already overflowing, some shelves being two books deep, others having stacks of books on top of the books lining the shelves.
We start boxing up some books and DVDs to sell at the McKay in Nashville. I hope this will alleviate her stress, but then she asks what we'll buy with the store credit I'll inevitably insist upon in exchange for my prized books.
We can get whatever you want, I tell her.
All I want are books and things for the baby, she tells me. Then she concedes we've already developed a pretty great book collection for him.
Finally, something we can agree upon with regards to books. Our son is not even six months old and he has an entire shelf of board books and even more picture books. My wife and I have also prided ourselves on our discerning taste, returning or selling books like Chamelia and Skippyjon Jones with problematic messages. Plus, in our state all newborns are eligible for the Imagination Library, so our son's book collection grows by at least one book every month.
My wife and I come from impassioned reading stock. My mother bought me tons of books (some of which are now on my son's aforementioned shelves) and my mother-in-law was a preschool teacher for years. I'm certain ya'll can see why we want to pass on the joy of reading to our kid.
Daddy Cool is "an anthology of writing by fathers for and about kids." It's an idea that is intoxicating to Gen X and Y parents—the hip dad, the cool dad, the dad who shares an interest with his children. In many ways it's a direct backlash to how their boomer parents treated them.
I can certainly relate. I spend far too much time agonizing over which book to read my son at bedtime (it's not like he cares). I also am on the hunt for books to share with him that match my same literary tastes, which is why when I learned about Daddy Cool  I was very excited, especially because it's edited by Ben Tanzer, who is a shining star in both the dad writer and indie writer circles.
Tanzer's introduction to the anthology is heartrending, too. He begins his introduction by discussing how he intended to begin his introduction:
I imagine I would have gone on to say something about the profound impact of reading to your child, telling stories, bonding, and brain development, and how as a writer anything I might say about any of this can only be magnified, or maybe it's illuminated, though regardless, I would have said something about just how cool this project is, because we are about words and narrative and immersing ourselves in the stories of our lives.
But what Tanzer winds up doing is even more important than stressing our future's need to love reading. Tanzer writes about his dad, how he read to Tanzer and his brother as children, how he frequented the library, how he made Tanzer the writer that he is today, and how now that he's gone, Tanzer thinks about his dad, especially when working on projects like the Daddy Cool anthology. It's this sort of honest pathos that draws me into a book.