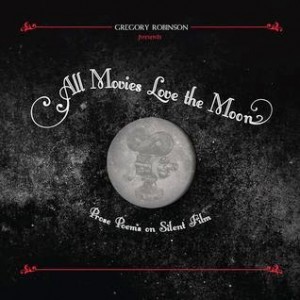 All Movies Love the Moon: Prose Poems on Silent Film
By Gregory Robinson
Rose Metal Press, March 2014
96 pages / $14.95  Buy from Rose Metal Press or Amazon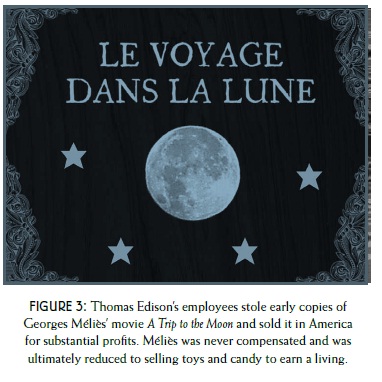 "In 1894, Fred Ott sneezed. Thomas Edison's cameras were there to transform the event into a motion picture, appropriately named Record of a Sneeze," So begins moving pictures, and Gregory Robinson's brilliant new meditation on silent film, All Movies Love the Moon, out now from Rose Metal Press. In this work, he juxtaposes frames from silent pictures with musing prose poetry. He explores works by the Lumière brothers, Georges Méliès, and Fritz Lang. Just the filmography he provides is fascinating, especially if you're like me where these films have always chiefly evoked classic Smashing Pumpkins music videos: Méliès (Tonight, Tonight) and Lang (Stand Inside Your Love).
Like Simic's treatment of Joseph Cornell, Robinson brings a poet's eye to the project. He employs information,misinformation,history, and histiography; and the result is often very funny, offering up strange errata and juxtapositions.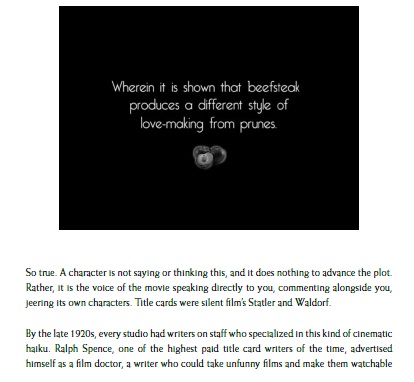 He tells the story of Ralph Spence, a "film doctor" responsible for taking unfunny early films and making them watchable, by writing witty title cards. READ MORE >