AWP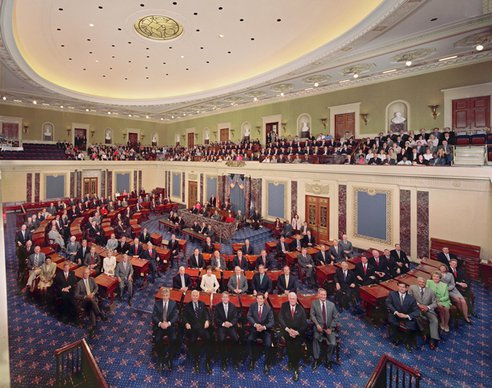 [Matchup #34 in Tournament of Bookshit]
To locate the source of a power that's true and absolute, a power that comes from the center of the integrity of the essence of each contestant, one must not go through hate, but love. So hear you this, Guy Who Goes 20 Minutes Over the Suggested Reading Time—GWG20MOTSRT, if I may be so bold—you have made me love you. You're right, for the first 50 minutes, I wasn't really even paying attention to you or the carefully coiffured bedhead you clutched as if in pain in between poems, though I did come up with some handy new ways to discreetly check my email on my phone, and looking back now, it's safe to say I was taking you for granted, GWG20MOTSRT, or GWG20MO, can I call you GWG20MO? But G-MO, a few moments before it's been suggested by who knows what power (probably that guy sitting in the front row who introduced you not 57 minutes earlier) or what authority (God's) that you step down or at least cede the floor to a Q&A, I begin, at last, to notice you. I notice your breath, the speed and cadence of your voice, the way you shift from foot to foot, with an increasing and increasingly wild alertness, as if there is some kind of pattern to be discerned there, a pattern that might gesture towards a greater, future happiness. Perhaps two swipes through that hair, now drooping despite its coif, means two more poems; perhaps when you've leaned on your right elbow's jacket patch for the length of three gossamer moons and a grackle, the task of supporting of your own admirably well-kept head will become too much and you'll be forced to shut the book—GWG20MO, I can't take my eyes off you. It's as if we're the only two people in the room. You're sweating now and I can see it and it's so intimate. Do you give even one good God damn for me? Can you hear me shift and sigh and slouch towards you? Is this punishment for those times I very suavely deleted messages from Groupon about 25% off tanning with the heel of my boot while American starlings combed pensively those vast and lyric skies? I am rapt. I have failed to resist you. I have, so very badly, to pee. READ MORE >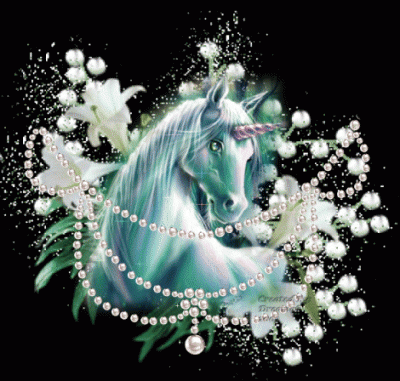 [Matchup #4 in Tournament of Bookshit]
If my own personal feelings toward a thing had anything to do with it, flarf would win this in a landslide, but feelings are not real. Last year, I introduced a flarf poem by K. Silem Mohammad to a class of fifth grade students while teaching a poetry unit for an unpaid internship (it was the one Mohammad poem I could find without cusses or things a fifth grade teacher could get mad at me for). The students became immediately enamored with the flarf process and the possibilities of poetry that refused to do whatever it is that poetry has been expected to do since the first caveman uttered the first O! Poetry was finally fun to these kids. They wrote poems that were funny and surprising in ways that only a child or google can be surprising. But now I can't help but imagine these children, thirty years from now, well into their poetry careers, paying $190 ($150 if they pre-register) to attend their own book-signings, getting stupidly drunk and sleeping next to a stranger in their hotel rooms, and then possibly fantasizing about responding to an htmlgiant post about whether or not they've gotten laid at AWP with "i can't remember." Then, redirecting their browser to Google, the poet will search for blog posts about their own AWP readings and find their name only in a long list form and this will happen again the next year and the next year. The poet will then go to Whole Foods or Costco and buy some food for vegans or food for cheap and carry it all back home in their ugly AWP tote bag and once back home the poet will gis "AWP" with this suggestive result.
– – – READ MORE >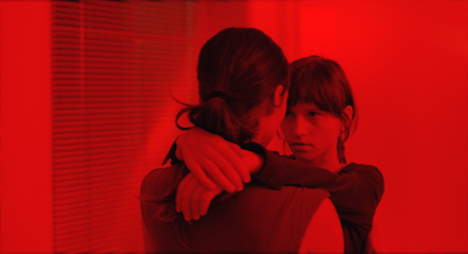 Snow/ice/snow, it is so funny, like a parfait without a hair in it, but not ha-ha funny like a parfait with a hair. I'm not at AWP. Damn. So I'm thinning mints now, but later I'm going to watch Woody Allen movies on VCR. Also I have a doze to bull, but that's personal. Anderson Cooper, son of Gloria Vanderbilt, has been attacked! Again!! Everyone needs a hobby, OK. The flickering of the VCR, or even hens. The last one on Earth who likes to track? Who here likes to track?
(This post a serious evidence of an earlier A. Robinson post [I researched, but couldn't find] that says HTML people basically post anything)
But hey: What are you doing while not at AWP?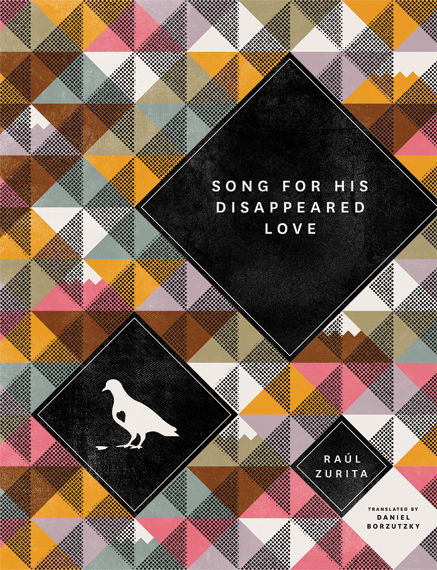 15. Now Zurita – he said – now that you got in here into our nightmares, through pure verse and guts: can you tell me where my son is?

14. It's not tough not the solitude, nothing has happened and my sleep rises and falls as usual.

13. Now everyone is fallen except for us the fallen.

12. From there the wind blew across the inexistent pampas and as it settled the massacred faces became visible, Amen.

11. For his disappeared love he went form hole to hole, grave to grave, searching for the eyes that don't find.

10. Everything dies sucking itself.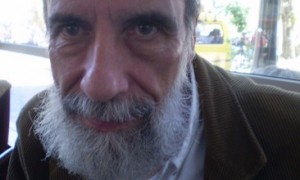 It's hard to keep track of anything if you're going to AWP, but here's one I'm making sure not to miss: Raúl Zurita reading and in conversation Friday at Noon in support of his new book from Action Books, Songs for His Disappeared Love. From Johannes: "This is like getting Neruda to the fucking AWP. This guy spent 6 weeks in a shed being tortured following the Pinochet coup." More info and locations here.
While you're at it, come by and say hello as a bunch of us from HTMLGiant will be at a monster table chillin.
What other events are worth seeing?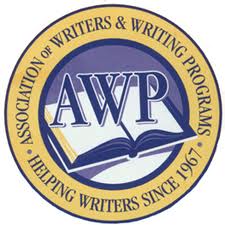 AWP (The Association of Writers and Writing Programs) – (1967 to October 25, 2010) One of the longest standing and thereby most-oft-cited-like-prom-in-relation-to-the-space-where-act-is-not-act-but-goober-city events in the lexicon of rising and extending the social life of the author passed away just before someone's lunch break this afternoon when a mangy maned and business suit clad middle aged man stormed into the AWP offices in Fairfax, Virginia and released an airborne toxin that immediately brought to their knees said officeholders and those in an outlying .5 mile radius of the building. Authorities are still working in their off hours of other atrocities to identify the corpse of the perpetrator despite his wearing a laminated ID tag suspended from a necklanyard relic of the 2010 convention of the AWP faculties and associates in Denver, Colorado, as they quickly found that the name printed on the tag, Alice Munro, was not the perp at all but someone authorities believe may purportedly be a "writer" herself, though not a "writer" capable of such will. A manifesto found on the perp's body, which was mostly eaten alive by the angry bees attracted by the scent of writer toxin, like sandwich musk and want, while the numerable "highest level" AWP employees, whom no one has ever met, escaped through an unidentified aircraft toward the blinker of the sun never to return, stated the motive for the destruction as such: "I'M FUCKIN SICK O THIS SECRET HANDSHAKE HIPPIE WANKER ASS SHIT WHERE YOU HANDY DANDIES COME AROUND SELLIN YR POETRIES AND YR MAGASHITZINES TO EACH OTHER WHILE WHEN ANYTIME I BRING AROUND MY OWN REALER MAGAZINES AND TALK ABOUT TO TELL YOU WHERE MY LAUNCH PARTY IS AT TONIGHT YOU LOOK AT ME LIKE I'M TREVOR MCDUNNAWAY, WHICH I AM, WHICH TO YOU MEANS SHITZIP AND I'M FUCKIN SICK OF TYPING AND I MISS MY DAD MOTHERFUCKER FUCK WRITING BITTCH YR SERVICES ARE VOID." Eighteen copies of the remainder of the manifesto, which the perp, who has since been identified not as the aforementioned "TREVOR MCDUNNAWAY" carried on his person extended in one long armreach with a pricetag of $24.95 in softcover with "discount sale!" stickers reducing said price to $22.90, were still held tightly by the author's corpse against his sternum so well infused that his remains will be cremated, along with the lanyards and programs and attendance roster of the previously planned 2011 convention of AWP to be held in Washington D.C., a fire that burned purple for six hours in the light of the other ashes in our special government atrocity cremation center before finally muttering out into another pile. Subsequent strains of the airborne toxin, briefly considered deadly to all nations, have been found to only affect those of the weakest temperament to sick, via skins of thin mettle and minds of weak acumen predetermined to attend panels on Life Poetics in the Work of Cracker Barrel Anthologies and Nature as Conduit for Metaphor, and even in those few sadly exposed bodies only inducing mild conditions of pasty foreskin/labia, heavy breathing, and sometimes a hunger for flamebroiled meat. Book objects and chapbooks remaining unsold and thereafter abandoned at AWP locations of the past 40 years will be donated to a new, more vital writing services program, where the corpus of such paper will be burned to heat the homes of indigent but still somehow willful writers. Anyone not already involved in publishing their own magazine had no comment on the logically pragmatic death, though remembrance services for Mr. "MCDUNNAWAY" will be held at Shortback Books in downtown Presererancese, Wisconsin featuring readings by Bob Hicok and Steve Almond. Remembrance services for AWP will take place over the next two to seven years as longtime members, attendants, would-that-I-were-not-married-I-could-have-gotten-out-there-cuz-I-hear-sometimes-there-are-people-there-who-both-like-books-and-will-fuck persons, and please-emblazon-my-name-on-your-paper-I'll-do-anything-even-though-there's-nothing-to-do-but-keep-pretending-I'm-listening-and-shake-some-hands-with-eyes-averted-and-keep-drinking hucksters spread the flame of memory from one to another via the age-old echo party celebration cue, "Are you going to you AWP?," which regrettably this year must be answered by one and all, "I can't."