Lorrie Moore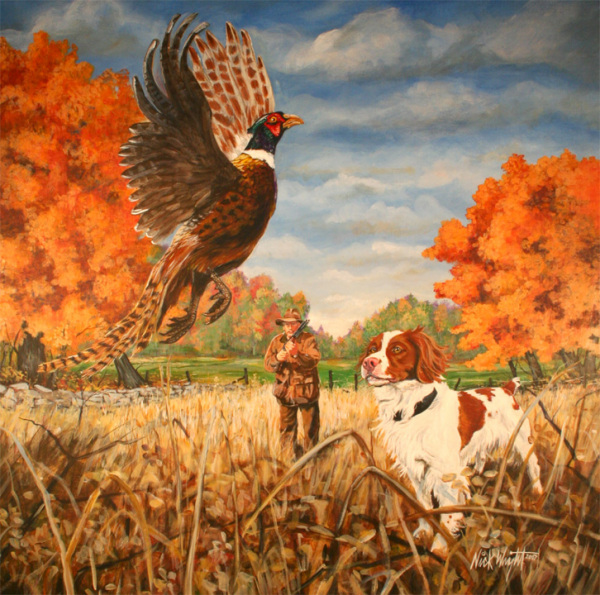 I like dogs. I'm what you might call a "dog person." My dog, who my parents purchased somewhere in central Indiana in November 1999, is not only a great friend, but an important influence on my writing and art. Today, she sits approximately fifteen feet behind me staring out the window at the cold, gray earth.  Did I mention she likes HTMLGIANT.
When I was growing up, a strong percentage of my favorite books were centered around dogs. There was Go, Dog. Go!—the second book I ever read.  Then there were Marjorie Flack's Angus books about a mischievous Scottish Terrier, not unlike the more popular The Poky Little Puppy, which as of 2001, was the single all-time best-selling hardcover children's book in the country, selling nearly 15 million copies since its publication in 1942, according to Publishers Weekly.  As I grew older still, I read Shiloh and, my favorite childhood novel, Where the Red Fern Grows. There was even a book narrated by a Pointer, read aloud in some public school setting, which has left an undying impression on me, years later.  Needless to say, the dog books were a big part of my childhood.
Somewhere along the line, though, a shift occurred.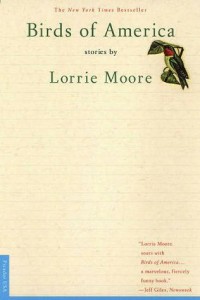 One of the first times I heard Kenny Loggins, I was probably pretty young. Top Gun came out in 1986, so I was probably six years old or so when I first heard "Highway to the Danger Zone." My father stood in front of the television when they showed Goose dead in Maverick's arms.
My mother had a cassette tape of Celebrate Me Home and a cassette tape of Loggins and Messina, both of which we all listened to in the car on the way to school.
Many people don't know this about me, but when I was in 5th grade, I actually saw Loggins in concert. My family was visiting Chattanooga to look for houses, as we planned to move there within the next year, and we visited during the summer when the city has a festival called Riverbend. Loggins performed. I don't remember much of it, sadly.
Note the similarities (and, as importantly, the differences) between the openings to Lorrie Moore's "How to Be An Other Woman" (from Self-Help, 1985) and Junot Diaz's "How to Date a Browngirl, Blackgirl, Whitegirl, or Halfie" (from Drown, 1996), a story that seems to this reader to be written in homage, ten years later, to Moore's story. Both stories are from debut collections, both collections introduce voicey masters to the world, both masters continue to write deeply idiosyncratic work subsequently, but usually not in second person:
From Lorrie Moore's "How to Be an Other Woman" READ MORE >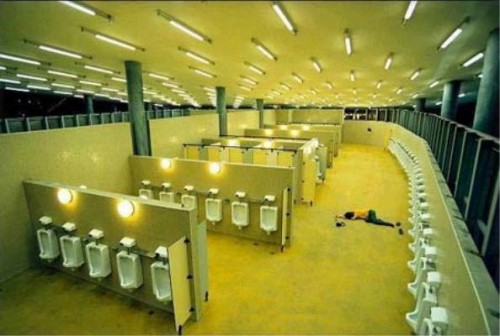 1.This dork will grant you a Lorrie Moore book.
2. We don't want your damn glowing buoy things in our river, arty-farty.
3. Oh no we copy edited The Broken Plate 7 full times and should have done 8. Sweet mag but we konked up some of the table of contents. Like the page #s might not match the author's work. Uh, sorry.
4. Publisher Or Books has had enough of Amazon's bullshit.
5. I almost forgot to mention Tao Lin. Whew. Hold up. Here's a classical album on Ebay. Art work, something.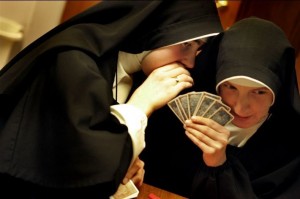 1.) Weather by David. "Blue skies but covered with streaking thin masses of white clouds."
2.) Probably the most glow "new" Andy Warhol book here.
3.) The PEN/Faulkner Award finalists announced today. Tao Lin is not on the list and that is fucking cocksucker horseshit fuck. Fuck. Sherman Alexie (the Man we all be-sweet-on) and that snarky L. Moore book are thick, gray, cement-like children educated in Switzerland. I mean goooooooooooold.
(The PEN is America's "largest peer-juried prize for fiction" but I thought that was American Idol.)
4.) The Heavy Rain reviews drizzle on in now. Dripping.
5.) Will someone do something about contributor notes? Jesus H Lard. If you are 1.) trying to get laid, 2.) have the self-esteem of an ID badge, 3.) ever owned a dog, 4.) have a spouse you very, very, very much love, got it, you are in love, the real thing, you can't believe you found this supportive, caring…5.) have once in your life been president of anything, 6.) have been nominated for a Pushcart Prize.
OK this is cool. And this.
But if not…just tone it down, I'm trying to read over here.
Thanks
Amy McDaniel
—
To continue the discussion of theory and creative writing, a little excerpt from a Lorrie Moore piece in NYRB about mid-century Latin American writer Clarice Lispector:
"In France she was viewed as a philosopher–and at times it does seem that calling her a novelist is a little like calling Plato a playwright–but when she attended a literary conference where her work was discussed in theoretical terms, Lispector left the panel early, saying later that not understanding a word that was being said about her own work made her so hungry that she had to go home and eat an entire chicken."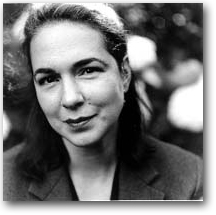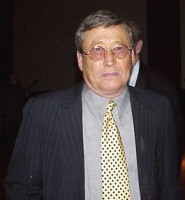 (for previous installments in this series, click here)
WORK DISCUSSED THIS WEEK: "Two Boys" by Lorrie Moore & "Water Liars by Barry Hannah
Tuesday, 9/29 – "Two Boys." I'm not a huge Lorrie Moore fan. I don't dislike her, but I've had Birds of America taught to me several times and it just never…grabs me. I think the best experience I've had reading Moore was in David Gates's lit seminar at New School when I was an MFA student. And even at that, what I mostly remember is David's enthusiasm for "People Like That Are the Only People Here: Canonical Babbling in Peed Onk." That, and a single line from the story that's always struck me as incredibly beautiful and haunting. A blood clot discovered in a baby's diaper is described as looking like "a tiny mouse heart packed in snow." Beyond that, I'm content to know she's out there in the world, making some people very happy. Good for her; good for them.
But a couple summers ago I was teaching a non-credit writing class at the Gotham Writers Workshop, and I was trying to find a way to spice things up.