megan boyle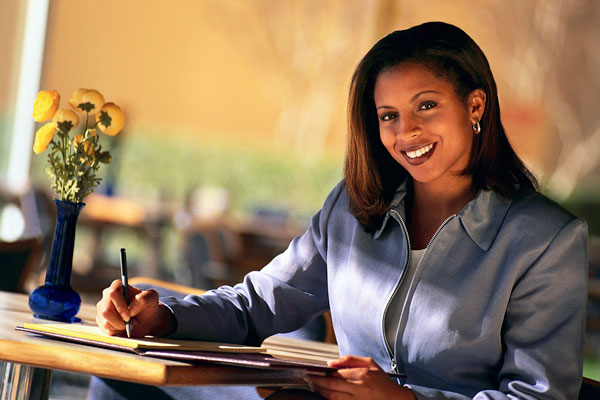 Wrote about Tao Lin for Hobart.
Exchanged emails with Tao about what I wrote.
Tao cut and pasted part I'd written about Zac Zellers and Marie Calloway and wrote beneath it "this seems funny to me."
Replied with a paragraph in which I described Zac Zellers as the "Where's Waldo" of Ann Arbor.
19 mins later got email from Tao saying "you should write something about this and send it to me."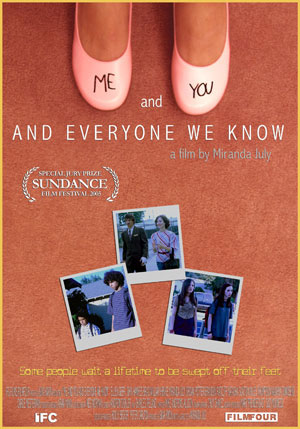 If the New Sincerity is anything real or coherent (and I wrote that post last Monday because I, like others, am trying to figure out whether that's so, or will be so), then we should be able to identify the devices or moves that define it—that arguably make a piece read as being "New Sincere." The "New" implies they produce that sincere effect right now, in the current literary landscape; whether the techniques or devices are entirely new doesn't matter (they could be older techniques, fallen out of prominence, now returned). Similarly, it's irrelevant whether the author using them is "really" being sincere. What matters instead is that
Those devices exist;
People think they "feel sincere" (as opposed to other devices, which don't);
"Being sincere" has some value at the present moment.
Why sincerity? What is its present value? My broad and still developing belief is that "sincere" writing is one means of breaking with the aesthetics of postmodernism and self-referentiality: invocation of Continental Theory, metatextuality, excessive cleverness, hyper-allusion, &c. What makes writing "sincerely" even more delicious when perceived against postmodernism 1960–2000 is that it proposes to offer precisely what pomo said didn't matter or couldn't exist: direct communion with another coherent, expressive self, even truth by means of language. (Don't tell Chris Higgs!)
One of my first impressions of the NS came when I started noticing artists and authors using longer titles—in particular, long rambly ones with strong emotional resonances. My thought then and I think now was that both the length and the ramble, as well as the emotive quality, signaled non-mediation: a desire to appear uncensored, unrevised. Those titles stood out (defamiliarized the title) because they failed to comply with what a "proper," "edited," "thoughtful" title should be.
Is this a sensible thing to argue? Have I had too many G&Ts? Let's pursue …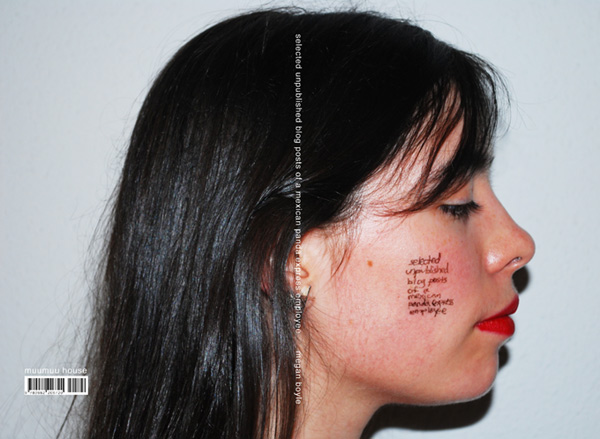 Officially released today from Muumuu House, $12.
Beautiful logics, awkward brains, fun sentences, fresh new shitt!
1. It is very early.  My dog has decided to ignore her bad hips, and she's jumped into bed with me. My coffee's lukewarm. My head is swimming. I'm definitely skipping capoeira practice this morning. BUT last night's reading at New College (thank you Mr. Niedenthal) featuring Chloé Cooper Jones and Megan Boyle was fantastic! The crowd was so receptive! I'm pretty amazed when people can be downright funny in their writing. Right? Someone once said my first chapbook was playful–that's as close as I've come. I think I have a pretty good sense of humor when it comes to appreciating funny, but it sure doesn't come naturally to write funny. I'm always way more concerned with the way the words are bumping up against each other, maybe? I don't know. So, anyway, I have these lovely and talented writers at my house for the weekend; maybe I'll pick their brains. How can I be funny, Chloé? What's your secret, Megan? They'll be polite about it and secretly roll their eyes.
2. There are WAY MORE sections of The Equalizer available for download. I have some poems in 1.10, and I mention this because I went back and rewrote one of those poems backwards in revision a few weeks ago. Have you ever written something backwards? I learned this in a workshop with Sarah Maclay. She wrote one of my poems backwards for me and BAM! it was a fucking great poem. I do this with select poems from my students all the time. I think it has something to do with the finding the poem as you're writing–sometimes that doesn't happen until the end, but the early stuff has the perfect seeds of working-up-to-ness. So, I did this with a poem that Michael published in The Equalizer. Does that mean the old version is null and void because I say so? Does it mean there are two poems with the same title? How many of you revise after publication?
Here are more Equalizers: [share 'em with your friends]
Roundup
/
Comments Off

on Rule of Threes {Morning Edition}
October 23rd, 2010 / 9:07 am