new yorker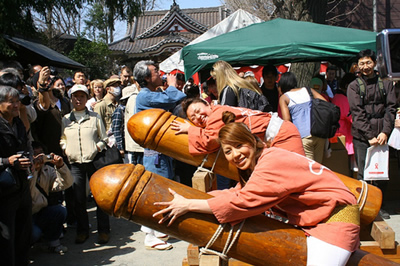 [matchup #56 in Tournament of Bookshit]
Real talk. Facebook "like"ing this page would probably do more than releasing an anthology of contemporary poetry about it. And claiming that your writing is experimental and divorced from politics doesn't just mean that you write white identity poetry. It is also an acknowledgement of poetry's inability to affect change in contemporary America.
Additionally, The New Yorker published a long-form expository essay about Facebook-based political activism. The New Yorker has never published a long-form expository essay about poetry.
At first, it seemed so clear. The facts led this judge solidly in one direction. But then a close friend of mine brought to light a new and intriguing piece of research. It's called the Penis Defense. In this six-page manuscript, the author lays out a whole new theory behind calling anything you write a manuscript. READ MORE >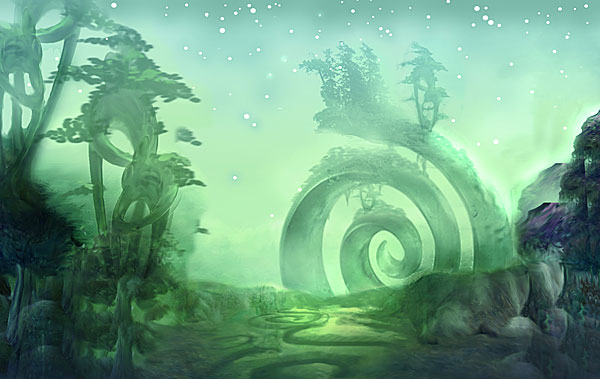 [Matchup #18 in Tournament of Bookshit]
Let's tie these together.
1. Don't worry about it: your story/novel excerpt with the talking animal dream sequences is not going to get published in The New Yorker.
2. This might be why you have to talk shit about The New Yorker. You know you will never be published there.
3. This might be why you talk shit about God. You know he doesn't exist.
4. But still, you submit.
5. But still, you pray.
6. Don't worry about it: it's okay not to know who you are. Every rejection will move you closer to some knowing. READ MORE >
14. Got nervous reading out loud tonight. I know my voice trembled. I became aware of said fact, this trembling voice, and…and, and you know the cycle. Fuck. I felt low. I speak out loud FOR A LIVING. This happens about thrice a year. Any tips?
13. The story — or more accurately, the story about the story — resonated in the media cycle far more than a typical New Yorker article.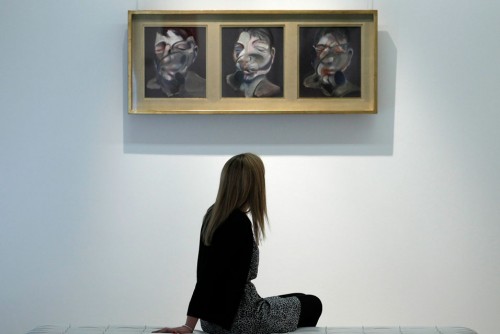 That painting will be sold for $25 million plus. Did you look at it or the "Christie's employee" first? Just wondering. Just the posing of the "Christie's employee" in this way to present the grotesque twisting of the self portrait should open some questions about art. Suddenly I sound like Jimmy Chen, but with much less eloquence.
14. The thing I see now is the poem written by two. Braided Creek is a book of poetry written by two. It is damn good:
Each time I go outside the world

is different. This has happened

all my life.

*

The sparrow is not busy,

but hungry.
14. If the frame story narrator has no significant heart connection to the big story, the head-meat being told, remove the frame. My opinion. I am talking technique now. The frame should be very, very necessary.
The New Yorker has the same giant bullseye on it that anything that has risen to the level of cultural significance will. It sits at the top of the news chain alongside the New York Times, but its volleys are more focused because it doesn't publish every day, and instead of shotgunning hundreds of stories a week into the world, it offers four or five high caliber rifle shots. The day a new issue comes out, you'll hear one or three of the major stories as a headline on NPR or CNN or the networks or even ESPN (the magazine has lately been taking aim at the violence football does to the bodies and minds of those who play.) Also, the numbers: It has the broadest circulation of the few remaining smart people magazines, and because it is the most prestigious magazine in the world and one of the best paying, it can have its pick of writers. It serves, therefore, not just as a mirror to American culture (albeit from a usually-lofty and Eastern vantage point), but also as an influential shaper of American culture. Among its readers are the some of the most powerful among us, and, like it or not, power gets to do the greater share of the shaping. The New Yorker has the ear of some of the shapers.
I stopped subscribing to the New Yorker for three reasons. First, it's expensive. READ MORE >
Blake Butler
—
Deborah Treisman responds to Qs about the New Yorker 20 Under 40 list via live chat. Heheh: "DEBORAH TREISMAN: I have a degree in Comparative Literature from UC Berkeley. I don't think there's only one kind of university at which aspiring writers can get an education. There's an enormous range of educational opportunity out there."
The New Yorker's 20 Under 40 list has been revealed:
Chimamanda Ngozi Adichie, 32; Chris Adrian, 39; Daniel Alarcón, 33; David Bezmozgis, 37; Sarah Shun-lien Bynum, 38; Joshua Ferris, 35; Jonathan Safran Foer, 33; Nell Freudenberger, 35; Rivka Galchen, 34; Nicole Krauss, 35; Yiyun Li, 37; Dinaw Mengestu, 31; Philipp Meyer, 36; C. E. Morgan, 33; Téa Obreht, 24; Z Z Packer, 37; Karen Russell, 28; Salvatore Scibona, 35; Gary Shteyngart, 37; and Wells Tower, 37.
Winners of our picks contest to come. What do you think of the list?

Last week The New York Observer reported that on June 7th The New Yorker will name the top twenty American writers under forty, and we'd like to celebrate this really incredibly important event in the history of American letters by running a free March Madness-style Pick 'Em contest for you HTMLGIANT readers. If you'd like to enter, all you have to do is email to htmlgiant [at] htmlgiant [dot] com your list of the twenty authors you think The New Yorker will select as "the key writers of this generation." Then we all wait with baited breath until The New Yorker publishes their list! The top three entrants who have the most picks that correctly match the names on The New Yorker list will each receive a prize package. Should you wish to pay an 'entry fee,' please consider making a donation to any of the presses/publishers/people who have put up swag for the prize package; however, there is no requirement for an entry fee.
Details after the jump.
Adam Robinson
—
I subscribe to the New Yorker, but I rarely read the poems in it very closely. And I have no intention of submitting my poems to them. But I don't want them to stop publishing poetry. Why? This article in the NY Review of Magazines talks about that, and more. Who knew the NYer put out 29,000,000 pages of poetry every year?
This past week, there have been several blogs (plus the mention in the New Yorker) about Tao Lin and the reviews lodged for and against him. To be fair, I haven't read much of Tao's work, but I am entrenched in the pure spectacle of "Tao Lin." Mostly out of boredom but partly because I can't get away from it, even if I wanted to.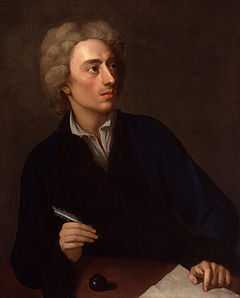 But consider this, in his Author's Preface, Alexander Pope argues, "Poetry and criticism [are] by no means the universal concern of the world, but only the affair of idle men who write in their closets, and of idle men who read there." So I'm back to the question of boredom. Why do we care who says what about Tao? And here, just look back at the comment streams about Tao. People seem to do more than simply "care." They're invested! I barely have time to care about the reviews written about my friends, much less any other contemporary. I have no desire to be an idle man writing in my closet, nor an idle man reading there.
It doesn't matter much to me whether or not Tao (or any other writer, for that matter) cultivates this particular brand of hype. My concern has to do with the unabashed responses that indicate how very right Pope is. Even this post reinforces Pope's argument that I'm simply an idle man—or woman in this case—reading in a closet.