peter davis
Christmastime is the best time. There are sparkly lights and cute reindeer and cute snowmen and cute songs, and so on. There's also a lot of gifts to be given, which is great, especially if you like books and things, as I do. Alas, almost all Western culture subjects won't get any gifts from Santa at all, as they only care about their Twitter feed, their sexuality, and leading a "grievable life" so that this doesn't happen to them. But for those thoughtful boys and girls who don't go around kissing dead Nelson Mandela's tushy, they should expect estimable presents. These are the ones I want:
Gossip by Samantha Cohen: Gossip can be malicious and harmful, so everyone should do it.
Cunt Norton by Dodie Bellamy: While the cannon is actually quite commendable, so is cutting, which is what Dodie does to one of the Norton anthologies.
Salamandrine: 8 Gothics by Joyelle McSweeney: According to Diane Sawyer, those divinely deathy Columbine boys "may have been a part of a dark, underground national phenomenon known as the Gothic movement and that some of those Goths may have killed before." So…
Begging For It by Alex Dimitrov: This boy was the subject of some criticism for his appropriation of some kind of AIDS-related art. But AIDS is silly, and Alex is sort of cute.
Butcher's Tree by Feng Chen: Her Spork book, "Blud," was really cute and sassy, so these poems probably will be as well.
Our Lady of the Flowers, Echoic by Chris Tysh: Jean Genet was a violent, cutthroat boy, and I want to see Divine and Dainty Feet in verse.
Haute Surveillance by Johannes Goransson: Johannes read an excerpt from this at the first and only ever Boyesque Reading (also featuring Peter Davis, Tyler Gobble, and me). It was violent, stylish, and totalitarian.
The Memoirs of JonBenet by Kathy Acker by Michael du Plessis: JonBenet Ramsey was cute and tragic. This year, she published a collection of rhymes for my cute and thoughtful Tumblr, Bambi Muse. I want to see how Michael portrays the pageant princess.
The Mysteries of Laura by Andrea Quinlan: It's a collection of poems that are Victorian and gothic, which is to say it's Charlotte, Emily, and Anne Bronte and Dylan Klebold and Eric Harris.
Mother Ghost by Casey Hannan: I like ghosts.
Thank You for the Window Office by Maged Zaher: He once composed a very pleasing poem about Paris Hilton.
Since the outside is important too, you should be decking a delightful outfit while you wait for Santa to come. For girls, picking out what to wear isn't arduous at all, as all girls should wear what they should wear all the time, a babydoll dress, a big but elegant hairbow, and ballet flats. For boys, choosing the correct clothes is much more vexing. Most boys hold the opinion that tight jeans and an ironic top are stylish. But this isn't so. Style should have meaning. Boy in the vintage Supersonics Shawn Kemp jersey, can you inform everyone who Shawn Kemp is? Are you aware that he once showed up to the Cavaliers training camp as an unacceptable fatty? No, you're not. Style, like literature, must have meaning. So, while anticipating Santa's arrival, all boys should wear a meaningful outfit, like the one that I am: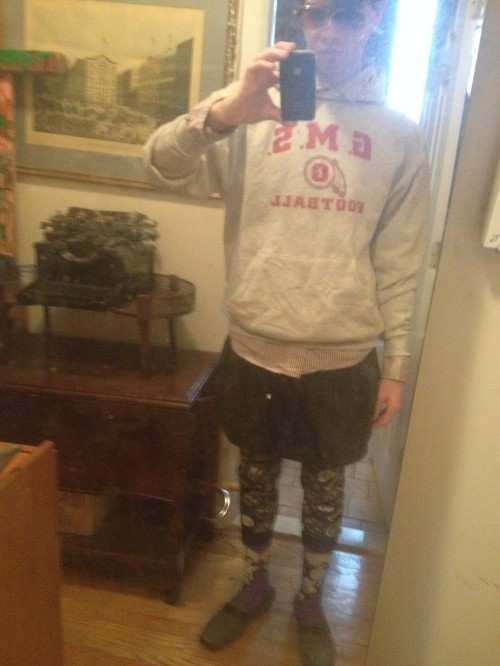 Sunnies because eyes should be kept secret.
Basketball hoodie that I stole from a friend, because basketball players are like monsters.
Purple-striped dress shirt because it's proper.
A skirt because boys should wear skirts.
Skull-and-crossbone pants because they're deathy.
Werewolf purple socks to match the purple dress shirt.
Buckled shoes because they're proper too.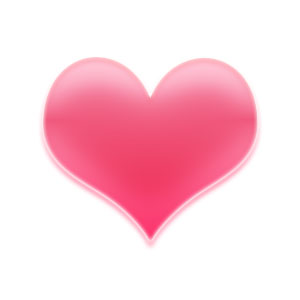 I got laid off! It's awesome (seriously, it's kind of good news). I have to work till the end of the year and then: the future!
Since I'm feeling so positive, I want to list some books I read recently and loved. My mom would call this "a lick and a promise," which, now that I think about it, is kind of gross. Can someone tell me what is a lick and a promise? Mom would say it when she only wanted me to do a fast job of cleaning up the living room with the intention of doing a better job later, as I intend to do with these book thoughts about Killing Kanoko, When You Say One Thing But Mean Your Mother, Ten Walks/Two Talks, Poetry! Poetry! Poetry!, The Irrationalist, and O Fallen Angel, below the fold. READ MORE >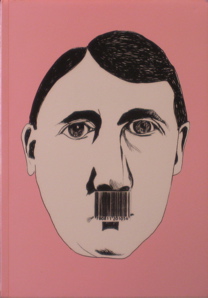 This week in the triumphant return of HTML Giant Word Spaces, we have the kindly and brilliant Mr. Peter Davis, author of the quite hilarious and smart and new-voiced Hitler's Mustache, (which, with such a great cover, how could you pass up? though the poems are just as awesome: you can read examples of them here) and much else, including, most recently, a series of beguilingly ultra honest poems such as these here. Peter Davis lives, teaches poetry, writes, and raises a family in Muncie, Indiana, where he has so kindly taken the time to tour for us the spot where his words do the make.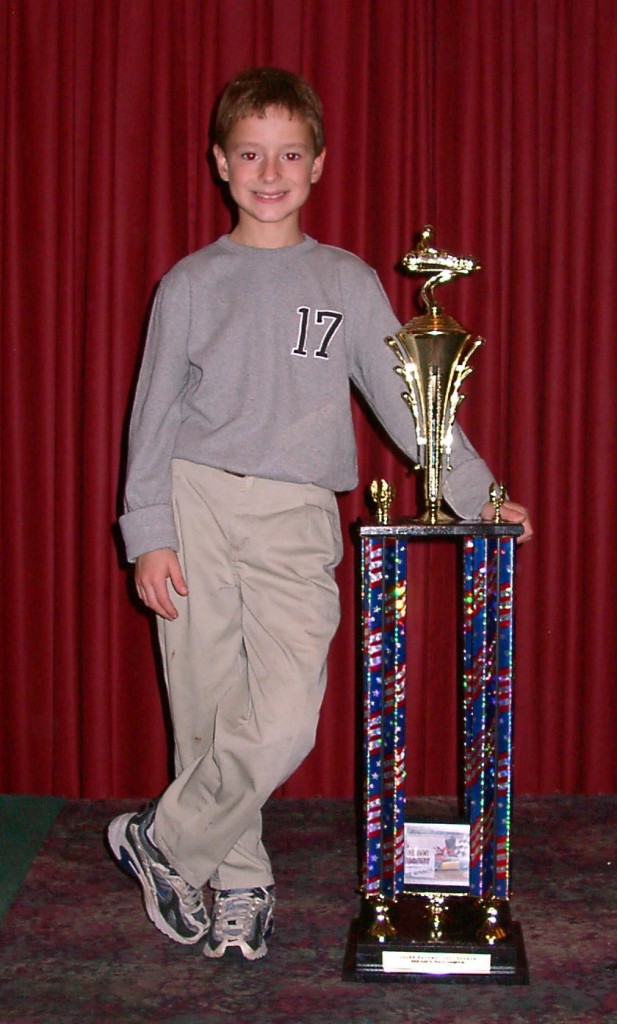 Earlier this week there was a giveaway for Diana George's DISCIPLINES offered to readers and commenters on the new issue of Lamination Colony.
From among them (though there were quite a few that were really smart and interesting), Chris Higgs's response to Peter Davis's 4 Poems, as it caught something I think very subtle in the work and drew it out in a way that to me seemed right on:
I would like to coin a neologism for what Peter Davis is doing in his contribution, 4 Poems. The neologism is: NextGen MetaPoetry.

It's sorta like metafiction, except that it's poetry. And it's next generation because instead of the old generation of metatextual self-referencing, he uses the meta device as the entire content of the piece.

This is a brilliant example of what Gertrude Stein meant when she noted, "There is no There there." You see, there is no poem in Peter Davis's poems. There is only the metatextual self-referencing. They are "poems" about writing poems, but they aren't poems themselves. That's what makes it NexGen (and in my opinion badass): the act of noticing the act of writing is old hat if that act is in service of something greater – but in Davis's "poems" the act is the end, not the means to anything.

It is the ultimate form of communication because it cuts through all fakeness, all language trickery, all costuming, all putting on makeup and trying to impress everybody at the party with witty metaphors and unlikely similes. These "poems" are like the most pure phone conversation you've ever had with anyone. You know what I'm talking about, when you cut the crap and say what's really on your mind without hiding behind anything.

That's how Peter Davis's NextGen MetaPoetry strikes me. & to be honest, I find it delightful and refreshing. There, I said it.
Chris will get a copy of the aforementioned DISCIPLINES from Noemi Press. (Chris please drop me a line with your address so I can mail it out.)
Thanks to all who commented and took time to read, and those who continue to do so. :)