Sommer Browning

Literature Party in Seattle tonight should be fun. If you're at AWP, please come!
It's a benefit party to support APRIL Festival, which is a big organization for making books awesome in Washington state. It's at FRED Wildlife Refuge and doors open at 9. It's not too far from the convention center. Tickets are $10 at the door.
It's sponsored by FSG Originals and Submittable and yours truly, HTMLGiant. Vouched is putting in a pop up bookshop, and if you buy a book there, FSG Originals will give you a free one of their books.
Capacity at the venue is 450 souls, but I think you'll be able to get in. However, I have overheard many people at the bookfair talking about how this is the one event they're sure they're going to.
Melissa Broder is reading. And Sommer Browning. And Amelia Gray. Those three people are three of my favorite, favorite people at AWP, a big thing filled with favorite people. Those three people are amazing performers of important writing.
Writing is a way to express ideas, and Melissa, Sommer and Amelia have the best ideas. Hearing them read inspires me, every time.
And after they read, there will be a big dance party featuring local Seattle DJs.
I'm in a big house where many of us HTMLGiant writers are staying. I think there are 12 of us staying here. John Dermot Woods just got out of the shower. He doesn't write for HTMLGiant actually, neither does Spencer Madsen or Mira Gonzalez. Last night Mike Young came home from his reading and fell over a chair. There's a hot tub at this house and I think there were 8 or so people in it last night at the same time. Downstairs Amy McDaniel is preparing a brunch for 50 people. I can hear Tim Sanders making Gene Morgan laugh loudly.
Come to Literature Party tonight?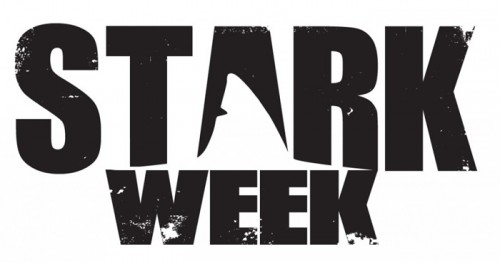 For our last cover artist divulgence of STARK WEEK, here at mighty mighty Episode Ten, we have the top-of-the-mountain comic drawer and comic speaker and deep poet Sommer Browning to share with us her process for the cover of Self Help Poems and her ideas on what exactly will help us all.
I was honored (drinking) when Sampson asked me to draw the cover for Self Help Poems, so of course I said yesh of courth. After reading the manuscript, I could see why he asked me to draw this particular cover. The poems pull innocence and nostalgia through the streets of pop culture and childhood—and I think I draw like that. He offered me a few wonderful ideas and I pulled together the ones I loved. One of the ideas was the classic self help book cover, so I researched (Googled) what those look like.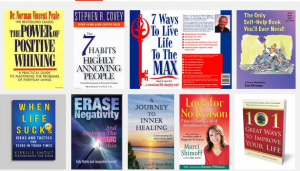 I used to work at Waldenbooks (a store that sold textual materials) and the self help section was my favorite (more favorites: Four Loco and images of nuclear reactors). The life-affirming promises on the covers of these books are self-satisfied propaganda at the expense of the self-centered (woman-moms, man-dads, etc.). To me, putting these kinds of promises on the cover of a book of poems was hilarious (Mr. Bean when you are seven years old) and true (Bible)—and I thought it created an interesting juxtaposition (Ice-T & Coco).
Sam also gave me a photograph of himself dressed like Les Nessman in a neck brace waiting for a call from Brian Dennehy. Needless to say, this was pure inspiration. The "Over 7 Sold" sticker was a creative way to conceal a number of things. Pretty much my favorite part of this drawing was Dan Boehl's suggestion that I add the "*Neck Brace Sold Separately" bit.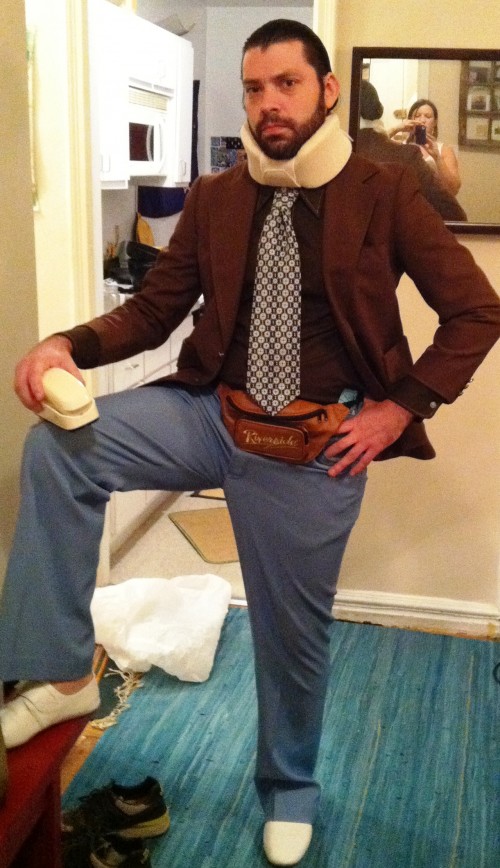 I was also in love with spelling the title of the book wrong. So I had a backup cover, a very lo-fi drawing of a fast food type cup with SELP HELF written on it.
Sommer Browning is the author of Either Way I'm Celebrating (Birds, LLC; 2011), a collection of poems and comics, The Presidents (And Other Jokes) (Future Tense Books, 2013), and various chapbooks. With Julia Cohen she runs the Bad Shadow Affair, a reading series in Denver, and with Tony Mancus she founded Flying Guillotine Press, a small poetry chapbook press.
WEEKS: A lot can kill you in a week. Even more can eat you at your weakness. A whole week of hair growth depends on, uh, genetics? Weeks contain a finite series of burritos and an infinite burrito of choices. Hoopla, regrets, collapses, dancing so hard you have to pour a cup of ice water on your dome, other times that feeling like you have to drag yourself so hard by your own collar your shirt might tear. Huge trucks at night carrying turned-off, unblinking versions of those normally blinking signs that say CONSTRUCTION AHEAD or SLOW LANE ENDS, except the signs are big so the trucks themselves say OVERSIZED LOAD and are blinking, themselves, even though their cargo's dark. What I would like to do is nominate Sampson Starkweather to rewrite the entirety of America's highway marginalia, to be the official roadside spokespoet for all of America's restless feelings. I don't have shit to do with those decisions, so what is happening instead is that this week will be Sampson Starkweather week here at HTMLGIANT, aka STARK WEEK.
THE BOOK: Sampson's debut book of poems, The First Four Books of Sampson Starkweather, is out now from Birds LLC. It's really big. Like almost 400 pages. Who does that? It's what it says it is. 4 books. All the feelings enacted in the opening paragraph happen inside of its four books, which are categorized as "poetry/life." Sure, yes, yeah.
WHAT'S IN IT: It's a book I'd give to someone just coming to poetry and to someone who feels totally burnt out on poetry. Those are kind of the same readers, I think. That's why the whole week. Starkweather's poetry is the existence of a nonexistent photograph of Andre the Giant jumping off the top rope. In his introduction, Jared White mentions "bass-voiced sexy soul-singer slow jams" and "punch-drunk Harlequin-robocop masculinity." The poems have angry leaked dreams and love before roads and a pistol-whipped desire and the world's saddest TV and offensive hurricane names and corpses wrapped in huge tropical leaves on islands named after them and that's just in the poems you can read on the excerpt page.
WTF IS GOING ON: Over the course of this week, we're going to feature a series of guests talking about Sam's work in each of the books within T4B—1) King of the Forest, 2) La La La, 3) The Waters, 4) Self Help Poems—and also we're going to hear from the awesome artists who made the covers for each of these four books. There will be criticism, talk of process, grand sweeping theories, tiny insightful scalpels. You'll get to read some of Sam's poetry. There will be some talk of what goes into, in 2013, putting out a 400 page book of your poems that is actually 4 books. Maybe there will be some interaction, multimedia, surprise. Buy a copy of the book if you want to follow along closely. I promise it won't feel like being stuck on a brokedown bus at a rest stop in Connecticut. There are poems that feel like that, but not in this book. Here's a list of who's coming at you: Matt Bollinger, Ed Park, Bianca Stone, John Cotter, Melissa Broder, Eric Amling, Elisa Gabbert, Jonathan Marshall, Amy Lawless, Sommer Browning, and Jared White.
WHO IS SAMPSON STARKWEATHER ANYWAY, IS HE THAT GUY WHO DID THAT THING GUYS DO: The reason a lot of people want to share and talk about Sam's huge ass tree-killer is because he and his work (which are impossible to unspoon from each other, which is how it should be) is like getting the best high five of your life from Teen Wolf. He is loved and easy to love and easy to mistake in rural supermarkets for Javier Bardem. He's a longhaired poet surfer with a heart of messy pizza and manic kindness. Thank the exhausted fucking stars he is with us and with poetry. Enjoy STARK WEEK.
HOW DOES STARK WEEK BEGIN: To begin STARK WEEK, I talked to Starkweather:
1) Hi Sam. Welcome to Stark Week. This is how it starts, with an interview of you. Our interview starts with the "who is Sampson Starkweather and what's going on, what is this stuff all over my arms, is this sap" portion of the interview. So let's start at the start. Four books? Why? Why buck the prevailing model of slim little precious supermodel books? More importantly, why buck it in this beautifully thunking doorstop fashion?
Sorry about the sap "this forest / is unusually horny."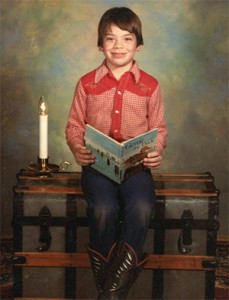 In the end it came down to precisely the opposite of your question: "Why not?"  Why not 4 books in 1? Why not a 328 page monster poetry collection that sounds like a seminal lifetime work by some famous, award-winning, about-to-die poet who now tends a garden, published by some big-ass conglomerate press like Penguin, but is actually by some dude with a ridiculous name that no one has heard of (and sounds like a character from Game of Thrones) and has yet to publish a full-length book, on a small indie poetry press that, oh yeah, he just happens to be a publisher/founding-editor of? It seemed ridiculous, audacious, absurd, unheard of, taboo, laughable—in other words, perfect.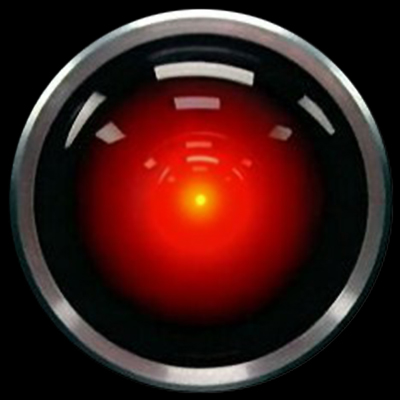 This Sunday evening, I'll be live-tweeting while watching 2001: A Space Odyssey with Elisa Gabbert, Sommer Browning, Dan Boehl, and Dan Magers. The details:
For reasons I find difficult to articulate, even to myself, Sommer Browning (fellow Denverite, Birds LLC poet, and comrade in comedy) and I are planning to "live-tweet" Stanley Kubrick's 2001: A Space Odyssey this Sunday night at 7 p.m. Mountain Time (9 p.m. Eastern). It's not going to be on TV or anything; we're just going to rent it and watch it and tweet about it. (It's no coincidence that "MST" stands for both Mountain Standard Time and Mystery Science Theater! Unfortunately, we're currently on Daylight Saving Time.) If you have this movie in your arsenal or can get access to it, you should join us! We'll be using the hashtag #2001 #2k1. My Twitter handle is @egabbert and Sommer's is (wait for it) @vagtalk. Also joining us will be Dan Boehl, Dan Magers and ________?
My Twitter handle is @adjameson. I'll also be happy to chat about the film (and movies in general) on Facebook then. Hope you can join us!
You missed the live reading but you can still check out Sommer & Noah's new books, Either Way I'm Celebrating and The Source, available from the publishers at the according links.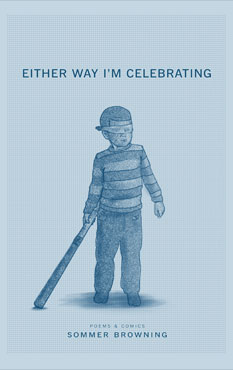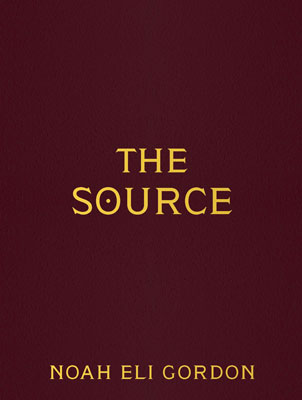 Blake Butler
—
Ships that pass is "A collection of fake, imagined, and literary missed connections posted to Craigslist and then re-posted here with real and actual responses to fake, imagined, and literary missed connections." And it's good, recently featuring Sommer Browning, Fiona Maazel, ++.
Blake Butler
—
Typo 14 is out. I just started reading, but Foley rips as usual and Sommer Browning pickles my butt so good: "If a human exploded isn't a question." More.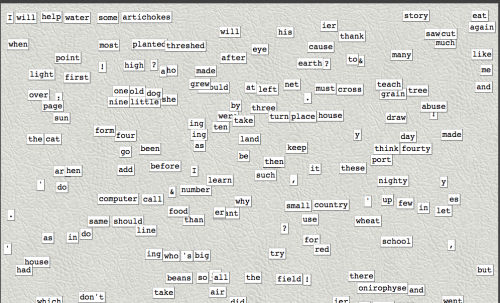 1. Now you can screw around with magnetic poetry wherever you are.
2. Matt Hart's new chapbook, The Hours, from Cinematheque Press is sure to be fucking fantastic. No, I haven't read it yet, but if his other books are any indication…. And look at all their other good stuff.
3. I know Justin posted about Sommer Browning recently. But I want to reiterate: her tweets have been making me laugh for months. Her comic has been killing me since AWP.