Matthew Simmons
elimae reading in New York, update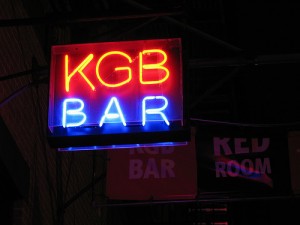 Here's the latest on the elimae reading in New York. The one hosted by Shya Scanlon. Here's the lineup.
Lincoln Michel, Rozalia Jovanovic, Kimberly King Parsons, James Yeh, Justin Taylor, Nicolle Elizabeth, Tao Lin*, Nick Antosca, Todd Zuniga, Dennis DiClaudio, John Madera, Timmy Waldron, Forrest Roth, Terese Svoboda, Barry Graham, Dawn Raffel, Sasha Graybosch, Eric Nusbaum and more.
It will be at the KGB Bar, May 26, 7pm – 9pm. Everyone will read for 3 minutes.
UPDATE:
James Yeh got left out, and has been added. Sorry, James. Here's an extra James Yeh link.
Also, would anyone in New York like to appear as me? Volunteer in the comment section.
* Sorry. No link here. This person apparently has no web presence. Maybe he should start a blog or something.
Tags: ELIMAE, reading in New York
22 Comments