ELIMAE
elimae (1996-2010) was eliminated from this world due to fatal complications resulting from a malfunction in its bullshit detector. Efforts to resuscitate the detector failed; insiders who wish to remain anonymous told us, "The detector was just too delicately calibrated to be saved. It was the only thing keeping the magazine from publishing truly random word salad bullshit." Sources concur that the detector was the secret weapon that allowed editors Cooper Renner and Kim Chinquee to respond to submissions within a week, usually much sooner. "No human acting alone can sift such gems out of so much masturbatory bullshit that quickly," said an industry insider. As-yet-unconfirmed rumors report that the cause of the malfunction was a $1.2M re-engineering project that would have enabled the detector to reject realism-oriented writers who were even just thinking about submitting to the esteemed journal. Details continue to come to light.
+

We Who Are About to Die (March 2010-October 2010) just did. The group lit blog was fatally shot by the internet police while attempting to carry out a large-scale but covert fratricide and patricide on other group lit blogs, including but not limited to HTML Giant, The Rumpus, and Montevidayo. The internet cops involved in the operation seemed disoriented and unable to verbalize exactly what went down, but one made a valiant attempt: "It said it wanted all these things to go away or stop, but it, itself, was or did all those very same things, and it admitted that kind of, but still." Another cop added, "You gotta just own it, you know? If you just own it, these things wouldn't happen." An autopsy revealed that had the gunfire not killed the blog, it would have indeed died soon enough. The coroner's report elaborated, "The blog's acronym was found to be malformed, or, in layman's terms, really annoying. Plus, nobody could ever diagnose what those prank calls were about." None of the intended targets of WWAWAATWD's killing spree were injured in the slightest, even symbolically.
+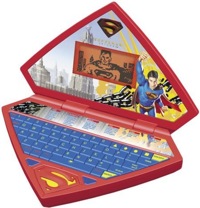 Online lit journals in general (1996-2010) met a tragic end in an apparent case of criminal neglect on the part of everyone who wasn't in the current issue of one of them or planning to submit very soon. The exact time of death is unknown; at first, many writers just figured the new issues were just a little late going live, and nobody else noticed for as much as a month. The death was a shock to many who had long predicted the demise of print publications. "It seems like just yesterday that I was looking at online proofs for four different journals that I was supposed to be in. And now all my last-minute revisions will never find their audience." said one mourner. More philosophically, a source who claims to be a "veteran" of what he calls "the scene," noted, "I guess nobody reads online journals, either. People would "like" it on facebook if you linked to a journal you're in, but maybe they weren't clicking on the links. I probably have enough online cred already anyway. But I will miss being solicited." 12 of the source's friends "liked" this comment.
Some argue for classifying the death an accidental mass suicide. Some editors simply forgot to put up new issues; others report intending to get to it after actually working on their writing for a change. "Everyone got so carried away with encouraging people to buy from small presses that nobody remembered to look at all the free shit online," charged an anonymous source. The survivors of the deceased request money in lieu of flowers.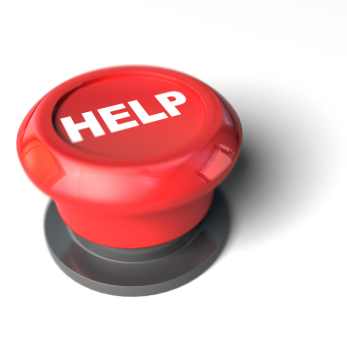 If you have questions about writing or publishing or whatever, leave them in the comments or e-mail them to roxane at roxanegay dot com and we will find you some answers.
If you withdraw a story, is it appropriate to immediately send another story to that lit. journal? What if you have multiple withdrawals from that publication? (And I'm talking the kind of place where you have to email them to withdraw your piece, not just pull it out yourself and they never even knew it was there.) Are they going to get pissed at some point? When does your good/bad luck become a reason to basically stop submitting to a journal?
Sean Lovelace
Yes, they get pissed eventually. Numerous withdraws? I am already souring your name. What are you doing? If you are continually getting accepted by multiple journals, bless you. But why not stop the simultaneous submissions? You obviously know how to write a great story lit mags want. Cut the shotgun approach at this point.
Lily Hoang
I don't submit enough to journals to withdraw, but I have withdrawn book ms from presses. I do ask if they'll consider another ms in the future, unless I have a spare lying around (which I never do). Usually, they're nice, but with one press in particular, I've pulled two or three ms from them (one just a week or two after I submitted it). That's just embarrassing. With journals though, I don't think it's a big deal.
Ryan Call
I don't think it's bad to immediately send another story to take the place of a withdrawal. It doesn't bother me when I read submissions for NOÖ. I just mark the previous story 'withdrawn' and the new story goes at the end of the queue. As a writer, I tend not to send an immediate replacement. I don't often have a story to replace another story, so it takes me a long time to figure out what to send to that editor if I had to withdraw another story that I thought was perfect for him or her.
Roxane Gay
Multiple withdrawals gets annoying. To go on a tiny tangent, I get irritated when people withdraw stories the same day or the same week. I realize that cannot be helped at times, but it is aggravating. When you find yourself in the position where you're always withdrawing stories, it's time to stop simultaneously submitting or at least submitting to no more than two or three markets for each story. To really answer your question, I don't mind a writer immediately sending another submission immediately after they withdraw a piece but if it happened four or five times in a very short time span, I would start to get testy about it.

[Oops, this feature is a little late this week because I forgot that it exists.]
I really like this odd piece of fiction in elimae, called "Anywhere," by Jesse Tangen-Mills. It will take you 7 seconds or less to read, so go check it out.
Here are some things I noticed about "Anywhere":
It's twelve words long.
It's kind of sci-fi?
It has round characters.
It's vague.
It came into my brain and stayed there and made me think about it after I read it.
But wtf is it? Jesse Tangen-Mills, EXPLAIN YOURSELF! (applause.)
Uncategorized /
22 Comments
October 23rd, 2009 / 9:54 am
There's a new issue of elimae up! For those unfamiliar, elimae stands for electronic literary magazine, and they're–so far as I know–the oldest lit journal on the web. (You might remember our Massive People Q&A with elimae editor Cooper Renner back in December.) They're a fantastic journal–clear sense of mission, elegant minimalist approach to web aesthetics. Anyone looking to start a web journal would do well to take a long hard look at what makes elimae successful and sustainable. I haven't read the whole new issue (YET) but I am prepared to report on what I"ve read so far.
"inconceivable wilson" (2 excerpts) by J.A. Tyler >>Go. He goes. Broken lines and the shape of circles. Circles. Go. He goes. The outside peeled off and he is in. He goes in. Go and he goes.<<
"Viral Video" by Kimberly King Parsons >> 3. The worst thing about the boy is that someone taught him to play the pan flute.  <<  (It should be noted that KKP also provided the title of this post. – ed.)
"Creature" by Donora Hillard >>Invited friends over to watch. Saw me groom myself until the skin split.<<
"Threadbare Von Barren" by Nicolle Elizabeth >> you've changed your phone number you've changed your day to day your coffee guy moved somewhere else you've changed how funny you were you've changed how you touch my hand you've changed how<<
All this plus new work by Norman Lock, Michael Kimball interviewing Shane Jones, and a bunch of other stuff that I don't know what it is yet. Go forth, friends! Read elimae and know peace.
Uncategorized /
17 Comments
March 15th, 2009 / 11:17 pm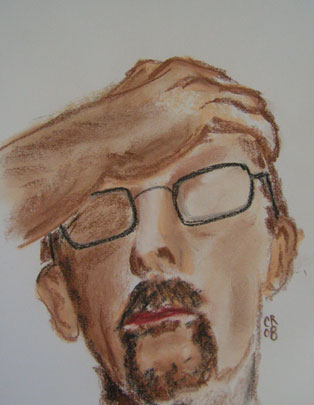 Knowing of the existence of Cooper Renner in the world makes me feel a little better a lot of days. For all the baggage that comes along with certain types of figureheads or editors, Cooper is not only one of the quickest and most likable sorts of people around, he also has carried the aesthetic of the online lit journal elimae into a benchmark not only for great online writing, but for post-Lish, sentence-driven new work. Elimae, created and launched by Deron Bauman, has been under Renner's care since the end of 2004, and continually updates once each month with slews of the new. Cooper also is involved with Ravenna Press, who has released books by Kim Chinquee, Norman Lock, Brandon Hobson, and many others important language-driven authors.
In addition to all this, Cooper is also a writer doing the new, with a recent book out of his own poems, Mosefolket, some of which appeared in Lish's the Quarterly.
A truly massive person (fit in a small frame) I talked to Cooper about a lot of the above, including his editorial leanings, correspondences, future works, and so on.
1. You were in the Quarterly years ago and I believe had mail correspondence with Lish at points? How did his enterprise or presence or etc. affect you as a writer? Who else has affected you?
I am still in contact with Lish. In fact I had a postcard from him either yesterday or Monday. We write back and forth pretty much all the time. I've talked to him a few times on the phone, but we've never met in person. Most of our contact is on the page. Gordon and Deron Bauman are the two folks who really showed me how to edit my own stuff, zeroing in on the strong language rather than what I 'wanted to say'. They taught me how to divorce any sociological idea of content from the artistry of how the words work.
More after the break…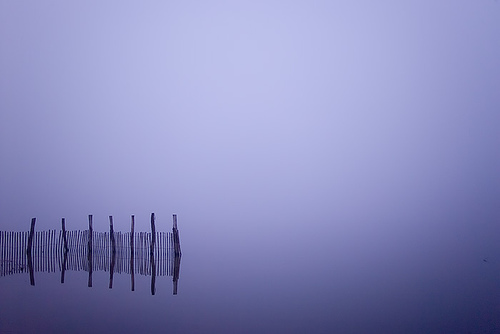 Everyone writing online now knows the presence of Elimae, currently under the magisterial editorialship of Cooper Renner.
Before Cooper there was the founding editor, Deron Bauman, who helmed the site from its launch in 1996 up to when he handed the reins over in 2004.
If you haven't yet spent some time with Bauman's archives, now is the time. Pretty much any even important language-driven writer considered massive now is lurking around, with full length stories and texts to be read for free.
Among them: Eugene Marten, Matthew Derby, Brian Evenson, Norman Lock, Brandon Hobson, Michael Ives, Michael Kimball, Stacey Levine, Eugene Lim, Gary Lutz, Peter Markus, David Ohle, Dawn Raffel, Shya Scanlon, Jane Unrue, Diane Williams, Derek White, etc. etc. etc. There is much greatness to be read.
It's almost like a full free web edition of the Quarterly.
There are also essays on minimalism, Cormac McCarthy, there are in depth reviews of important books.
If there is any model for what an online magazine should strive for in terms of quality, this is it I think.
Uncategorized /
8 Comments
November 12th, 2008 / 2:10 am