Matthew Simmons
Steve Richmond has passed.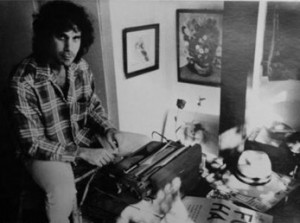 Steve Richmond, the subject of Mike Daily's essay Gagaku Meat which I wrote about here, passed away on the 20th of October. Daily's Richmond tribute group, Mr Viced Honest, performed for a final time on October 31.
I haven't seen an obit anywhere. Mike, would you like to write one for us?
Tags: mr viced honest, Steve Richmond
28 Comments