Steve Richmond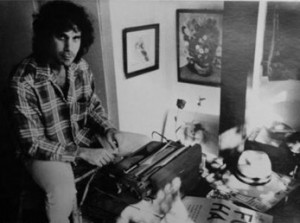 Steve Richmond, the subject of Mike Daily's essay Gagaku Meat which I wrote about here, passed away on the 20th of October. Daily's Richmond tribute group, Mr Viced Honest, performed for a final time on October 31.
I haven't seen an obit anywhere. Mike, would you like to write one for us?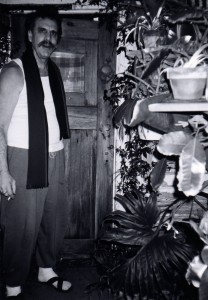 (Photo of Steve Richmond by Mike Daily, 1993)
A couple of weeks ago, Portland writer Mike Daily sent me a copy of a bound essay entitled Gagaku Meat: The Steve Richmond Story. It's a hell of a thing, actually.
Daily discovered Richmond through the work of Charles Bukowski. They were (Richmond and Bukowski) on-again, off-again friends and fellow practioners of what some call the Meat School of poetry—masculine, direct, sometimes down on its luck. And where Richmond seems to have been influenced by Bukowski, Daily seems influenced by Richmond. Legacy. READ MORE >
>>His family gave up on him. Everyone did. No one listened but Bukowski. They wrote to each other like lovers. Like father and son. There are more than 150 letters between Richmond and Bukowski, mostly written in the mid 1960s. You'll never read them. They've been censored out of existence by Bukowski Inc. The Richmond/Bukowski letters are bad for business. Bad for the Bukowski business. Bad for the rare books trade.<<
Today at Dennis Cooper's Den of Awesome, we learn all about the poet Steve Richmond.
Hey

Hey, I woke up today!
And there was the sun again
shooting in through the shades
and spearing me in the eye!
And the clock! Still alive!
and the rug was not on fire!
and the lawn! The trees! The gutter!
All there! Once again!
Today!