Rauan Klassnik
…….I am Paulina……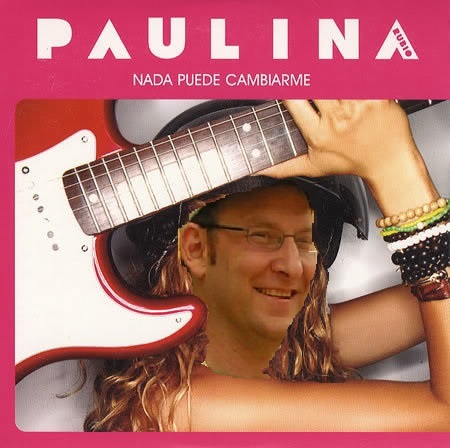 Lying in bed the other day and listening to Paulina Rubio's sultry and filthy voice I felt suddenly (no, I knew!) that I could have written her songs and that she could have written my poems.
——Encrusted W/ Emeralds——Stinking Ditched——Boiling——
——I'm On The Back——Of An Elephant——Rubbing——My Pussy——
——Blooming Magic——Night After Night——Flowers——
——Birds & Sun——Whore's Meat——Hanged——On My Soul——
——Glowing——& Moaning——A Stabbed Cosmos——Drooling——

(from The Moon's Jaw, by Rauan Klassnik)

***

Like a black and white cartoon
I've been walking on the moon
And someone else is pulling the strings
I'm missing , hurting, everything
And now I know I can't survive
Without you baby by my side
It's simply undeniable

(from Undeniable, by Paulina Rubio)

***
It was quite spooky, really. Our voices, our brains, our bodies. Like we were making love. And it was sweet and gorgeous and it was like we were one new creature, a Raulina, if you will, singing our songs, reciting our poems, flirting away in our English and Spanish. And, then, winning Latin Music Awards (Latinos!) and standing proudly behind the Black Ocean Booth, at AWP (while some jackass takes ten minutes to decide he doesn't want my book!!).
I could go on and on (really getting down and dirty) and compare so many more spookily similar poems and songs (really, I feel like we came out of the same incredible womb!) but that would be shameless, and
I'm not the kind of girl who will lay down at your feet
Beg for your love, come whenever you call me
And you'll never see me cry
——Splintering Back——Into My Pale——Veins——Like Angels——
——W/ Long Red Hair——
OMG, i could go on forever, Besitos y Abrazos, mwah, mwah, mwah !!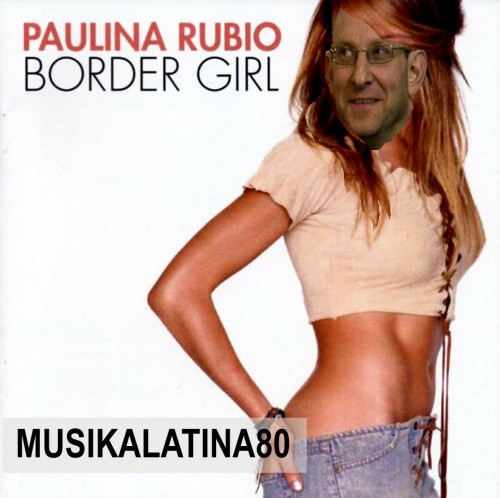 (and a special thanks to Chad Morgan for helping on this one!)