Matthew Simmons
HTML Giant: The Game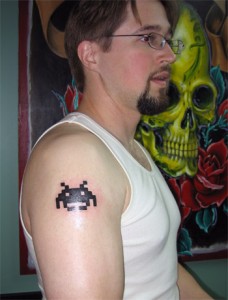 Gene and I were chatting about Shotgun Ninja last night and found out that we both had the same secret desire. We both want to meet an indie video game designer and collaborate with them to make games. But how would we ever make this happen?
Well, we have a blog. We have readers. We may as well go ahead and ask.
Are you an indie video game designer? Would you like to collaborate with willing members of the HTML Giant team? Would you like to be the HTML Giant Gamemaster? Get in touch. I'm at
giantblinditems
at
g
mail
dot
com
Imagine: EVER, The Escape
[ ]
[ ]
[ ] [ ]
Or pr's Baked Tennis All Stars.
Or BE SAM PINK: the game.
A Jello Horse's Giant Turtle Rampage.
The Log of the S.S. Marie Unguentine Movie Tie-in Game.
An HTML Giant text adventure.
Etcetera.
Spread the word. We're serious.
4 Comments