Massive People
Cool poem-video of "High-Fives" by Ben Mirov from his poetry collection Hider Roser, (Octopus Books). The video was directed and produced by Dan Lichtenberg:
Rauan Klassnik
—
***
are you a "boy writer" ??
one of those who "remind us of how great it is to be alive…"
click here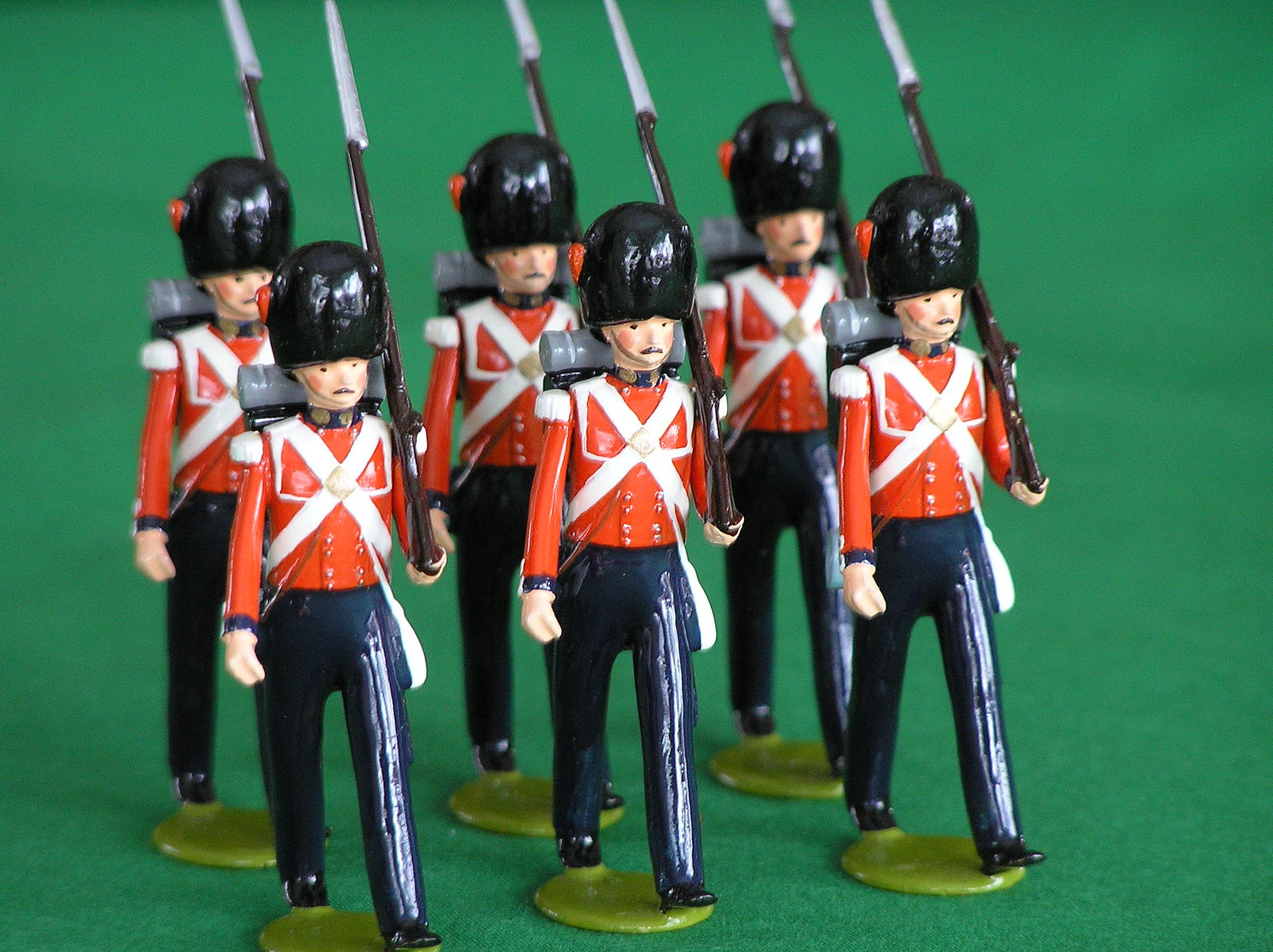 Guest post by Emma Needleman
I.
The other day, I clicked a link to an essay called The Zambreno Doll, a prose poem by Garett Strickland. The essay—apparently inspired by the experience of Kate Zambreno unfriending him on Facebook—disgusted me. In it, Strickland accuses Zambreno of deliberately "occluding" him on the basis that he's a white male, speculates that she needs to hatefucked by a real misogynist, and gleefully fantasizes about turning her into a doll.
Reading the piece infuriated me. I'm tired of seeing women I respect get treated like this. It made me so angry that I broke my New Year's resolution to stop fighting with people on the Internet, and I left a series of comments calling Strickland a "dweeb" and a "loser." I would like to take the opportunity to say that I stand by these statements. Later, I wrote longer comments calling attention to the gender dynamics of Strickland's piece, and I also stand by these statements, although not to the same degree as my original assertions that he is a dweeb.
Garett wrote comments, too. They said things like:
"Ah yes right. Forgot I'm a man. Just a man. Not a person or a human or a life, but a man. Just a man. Way to put me in my place!"
"I just looked up the definition of misogyny to make sure. No, I don't hate women. So I wouldn't consider [my piece] misogynistic."
"I find all this cultural obsession with gender objectionable to the point of boredom."
"Rather than simply keep my mouth shut regarding my opinions—or ghettoizing those opinions to conversations where I can make certain I'm only being agreed with, a la Zambreno—I've decided to share them out of an obligation I feel toward radical openness."
::: :::
Like Strickland, I'm writing this piece because of an obligation I feel towards radical openness. I don't want to restrict my conversation to places where I know my opinions will be agreed with, like among Mr. Strickland's ex-girlfriends. That's why I wanted to write The Strickland Dildo. It's an exploration of the cultural forces that enable things like The Zambreno Doll to exist.
II.
Garett Strickland looks exactly how I would expect him to. His author photo shows him slumped in a chair, holding a (fake?) gun and looking stoned. He looks like ninety percent of my male friends: scruffy hipsters who earnestly think that people want to hear about their taste in music, dudes who smoke weed all day, and insist that being 1/16 Native American means they're not "really" white.
I Google him and instantly regret it. It's exactly what he wants me to do.
::: :::
The evening after The Zambreno Doll is published, my doorbell rings. When I open it, I see that a small, brown package has appeared on the porch. Could it be? The Strickland dildo? The phallus itself?
I bring the package inside quickly. If it's the dildo, I already know what I'm going to do with it: take mocking photos of it and post them online. I have a whole series planned out. First, I'll get my prettiest girlfriends to hold it up and make a face like they're going to be sick. Then I'll put a little Santa hat on top of it. Finally, I'll feed it to my neighbor's dog.
I tear open the package but find no phallus.  Insteadi, it's a set of twelve toy soldiers, the old-fashioned metal kind. I'm disappointed. I didn't ask for these. I wanted a doll, or its equivalent. Why should Garett get one and not me?
But I know why. Because he's had it all along. Because he didn't have to ask. Tears fill my eyes. This is confirmation of a terrible reality.
::: :::
Lately, I've been sitting in on an undergraduate class on 19th century German philosophy. The class begins with Kant and concludes with Nietzsche's On The Genealogy of Morality. I like Nietzsche, maybe more than I care to admit. I certainly like him more than anyone else in the class, even though the other people in the class are all twenty-year-old boys, and twenty-year-old boys have historically been Nietzsche's primary audience.
I like Nietzsche because he understands cruelty. He knows that we need to be cruel and that we need to know that we are cruel. If we don't see the pain on the Other's face, we will destroy ourselves. I believe this is true.
But I don't think that this paradigm applies to Garett, who just wanted to "put Kate in her place"—to make her feel bad so he could feel powerful. He felt so entitled to that power that he became angry when she exercised even the tiniest bit of agency. He implied that she needed to be hurt, that she needed him to hurt her. That's why I'm comfortable writing things like, "cry harder, dweebus" or "your dick is gross and bad."
::: :::
After a few days, I take out the toy soldiers again. Maybe I can do something with them—give them to a thrift store or homeless shelter.  I open the box and notice that the soldiers look different, somehow. I squint and lean closer. Suddenly, I realize what it is: each of them has a distinct and highly detailed face. How did I not see it before?
I pick one up and examine it. It's Garett Strickland. I pick up another one. It's Sigmund Freud. I pick up another one. It's the kid from my writing workshop who only wrote stories about women getting murdered. I pick up another one. It's the man who grabbed my ass the first time I rode the subway by myself.
By now, my heart is pounding. I check the rest of the soldiers and confirm: yes, I recognize all of them. Yes, yes, they're all here. It's time. It's finally time. I know what I have to do.
I go into my bedroom and put on my hiking boots. Then I line up the metal soldiers in two neat rows and crush each one under my feet. Like I said before, I find this cultural obsession with masculinity objectionable to the point of boredom.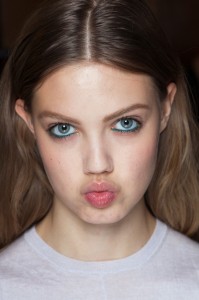 Lindsey Wixson is primarily known in the fashion industry for her unique look: her dramatic lips, playful pout and her trademark gap between her two front teeth. The public narrative Wixson and her representatives have crafted for her is a rather detailed one, even providing information about the dreams and aspirations of the young woman had she followed a different path. During her childhood Wixson wanted to follow a culinary or legal career.
Her professional goals became exclusively fashion-oriented in the brief outpour of success that occurred after Steven Meisel chose her for the cover of Italian Vogue. After the cover, Wixson was booked for two luxury brands, Prada and Miu-Miu, both as exclusives. Ever since, she is a widely recognized face and prominent model.
In an interview with WWD, Wixson discussed how she understands her path and her ascend to success. She single-handedly cites reading a Reader's Digest (RIP!) in a bathroom when she was 12 as the catalyst for her pursuit to become a model: "It was about how Bill Gates — the millionaires — got big. It was talking about how they took the chance and they took their opportunities and they took it to a whole other level."
*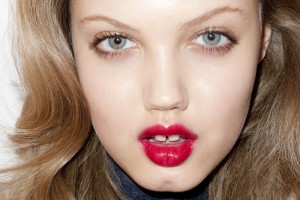 Do you ever look around at the world, noticing the people surrounding you? Wondering how they understand their existence, how their brain functions and to what degree their understanding of things is similar to yours?
I do. That is why this video-mosaic of the famous model Lindsey Wixson is possibly the most fascinating thing I have seen in the recent past. It bewilders me to see her and her responses to reporters asking her questions about her experience and opinions as she is preparing for fashion shows. Within about a minute, Wixson manages to fit these gems:
The colors today are gonna wake up. They're going to be, like, 'WAKE UP, GUYS!'
BEAAAAUUUTIFULLLL! Oh my god, look at this dress! It's Roberto Cavalli, it's crazy!
It's over the top, glamour, period-retro
I would like to become a pilot.
I feel like a woman from Mars… Obviously, I am, like, taking over the world. Pedal to the medal!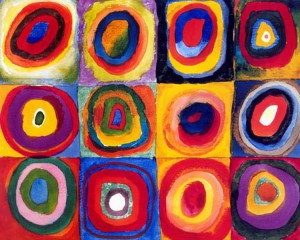 ***
Rauan Klassnik "Backwards": I've seen you say many positive things about 'Alt Lit' and, specifically, i think, Steve Roggenbuck. But do you really support these yung, dum YOLO youngsters? (& plz elaborate)
Jereme Dean "Backwards": (Before I begin, I'd just like to congratulate the Houston Texans on another incredible winning season. The Texans are truly the best team in the NFL today.)
Yeah I love Alt Lit and Steve Roggenbuck so much, thanks for asking! Alt Lit is the latest iteration of writers who are using the internet as a tool to create and promote writing—their own, and others. They're just building on what other internet writers have created before them. Blake Butler, Sam Pink, Tao Lin, Daniel Bailey, Mike Young, Jimmy Chen, Brandon Scott Gorrell, etc: these are the types of trailblazing writers that helped to create Alt Lit in the first place. If you have a broad definition of Alt Lit as writer + internet, as I do, I would say that all those writers I mentioned are as much a part of Alt Lit as Roggenbuck or anybody else.
Alt Lit is to writing what a cafeteria is to school education, and I don't just mean a place where you can find the nutritious and delicious. :D Alt Lit is a place where you can sit with your friends and take a break from the constant academic manifestos, lifeless conceptualism, and intellectual dick measuring contests of the academic literary world. Too much of that kind of stuff can easily burn you out.
Now, let's just move onto the subject of Steve's positivity.
I luv it!!  In particular I love how Steve's message to embrace life, boost others, and 'make something beautiful before you are dead' are responses to a very dark truth that we all must face: that one day you will die, you never know when—and once you are gone, you will be gone forever. Roggenbuck reminds his audience of this constantly. There have been many times that I've clicked on something of Steve's and felt as if I were being shaken awake from a deep sleep, simply by being reminded of the bitter truth that my time on earth is constantly disappearing, second by second. It is a reminder to me that my life is going on RIGHT NOW and I better pay attention to it. For me and for many others, this idea isn't superficial or vapid.
One of my favorite examples of this type of positive message is 'STOP PRETENDING IT'S BORING TO BE ALIVE'
I think a video like that is incredible and genuinely inspires me, but some people might have a different reaction. That's fine with me. I certainly wouldn't dismiss how other people READ MORE >
Rauan Klassnik
—
when my dad texted me Nelson Mandela was dead the first thing that went through my head was Johnny Clegg and Savuka's song "Asimbonanga"
("We haven't seen him" — 1987)
which called for Mandela's release from prison
***
Oh the sea is cold and the sky is grey
Look across the island into the bay
We are all islands till comes the day
We cross the burning water
 ***
(Mandela joins Clegg on stage at about the 2:40 mark. And then speaks a little. And dances.)
 ***
I tend to get lost in the trees so I like to check in with Jereme Dean because well I think of Jereme as a wise man, an oracle, a modern day version of Ikkyū the 15th century Zen Master:
they used sticks and yells and other tricks those fakes
Ikkyū reaches high low like sunlight
Jereme, furthermore, sits outside of writing movements, fashion, allegiances, etc, and there is an authority and a confidence to Jereme that I really respond to:
I live in a shack on the edge of whorehouse row
me autumn a single candle
And because Jereme will tell it you straight, a true oracle, I've decided to start up this new feature, "Ask the Oracle," where, periodically, I'm going to put crucial questions to our modern-day Ikkyū.
***
and so, here then, now, is the first installment of "Ask the Oracle":
***
Rauan: I've seen you poke fun at (or be scornful of, i guess) "Alt Lit" and, specifically, i think, Steve Roggenbuck. But are you really against these positive, energetic DIY youngsters? (& plz elaborate)
Jereme: Alt Lit has nothing to do with online writing, really. It's a clique. Some have tried desperately to associate writing with the term, like people who feel their worthwhileness is minor and desire to be part of a movement–something remarkable!–or publishers looking to categorize their books for sale. But, don't be fooled, alt lit is to writing like a cafeteria is to school education.
Internet literature isn't new. There are plenty of people who've been around before the term was coined, and still are around, writing: Blake Butler, Sam Pink, Tao Lin, Daniel Bailey, Mike Young, Jimmy Chen, Brandon Scott Gorrell, etc.
True positivity is anchored and unafraid of negativity, it actually welcomes it. While asserting yourself as a Haitian mongoose, regardless of emphaticism, doesn't negate being a human being who hates himself/herself.
Unsure where the idea of 'positivity' comes from though. I don't see it. Feel like most people online make great efforts creating a fictitious identity, one which counters their insecurities, and the only way to actually believe the fantasy is to be chill/stay positive/chant affirmations. Because of this, the dissenting voice seems to be enemy number one to alt lit. They react ferociously READ MORE >