Blake Butler
Massive People (3): Lee Klein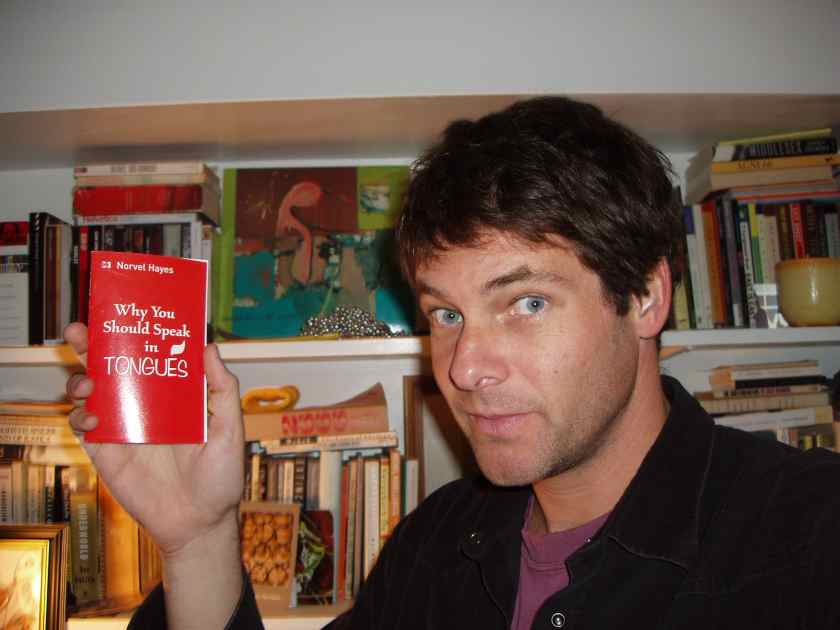 If you don't know who Lee Klein is, it's time you knew. Let's put it this way: if Lee Klein were a presidential candidate, I might have voted this year. Alas.
Anyhow, when he's not busy editing Eyeshot (one of the oldest in-house literary mags still killing it), writing amazing rejection letters, he's also one hell of a writer (recently on AGNI and in Black Warrior Review, both of which you can find linked at the first link in this post).
After the break, 5 questions for a very massive person.
1. Lee, what's the word on the street? Eyeshot is one of the old school online lit magazines still in the new school. You published my first story ever? How have you clung on all these years? How do you feel?
Hi. I'm getting over a sickness, my lungs are a little sore from coughing, I just ate a small bag of candy corn, and I'm drinking English Breakfast tea at five PM. It's raining in Philadelphia now, where the word on the street is "Go Phillies!" instead of the usual "awcumawn!" complaint. Did I post your first story? That's actually not so uncommon a question/statement: Eyeshot devours literary virgins for the good of the world's online perusal of fiction. Always a special pleasure, Mr. Butler.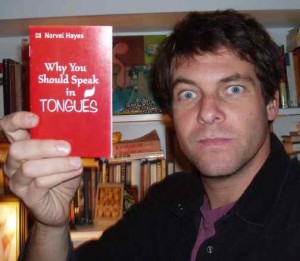 2. You are famous, among other things, for your rejection letters. I remember that one guy who you had a super long correspondence with posted. Any other really funny loons?

I am very famous for my rejections! People stop me all the time and ask me to deride their writing. It gets to be a little much sometimes, but I've taken to wearing a beard of shaving cream and massive sunglasses lately, which definitely helps . . . In terms of funny loonishness with spurned submittors, maybe there were some lovely sparring partners a few years back, maybe, but not recently. My problem used to be that I'd reply to responses to my e-mailed rejections. And then rejected folk would reply, and then I'd reply et cetera ad escalatum into a sort of textual fight. I realized recently that nicotine makes me aggressive and impatient and more apt to allow insane invective to fly unedited from my fingertips. Now that I rarely smoke, I'm ever-so-slightly kinder (and much less stinkier). Or maybe I'm just lazier, sending more links to an Eyeshot-brand form-rejection page, especially when I don't sense that the writer is playing in Eyeshot's stadium, let alone the game that tends to get played on the site — mostly, I tend not to spend much time with writers if I sense they haven't spent much time on Eyeshot. Also, these days, when I reject writers whose stories I've closely considered, I tend to let them know why I rejected it, as earnestly as possible, instead of insanely/performatively? And it seems that decent human behavior like that leads to warm responses from unsuccessful submittors, something I much prefer to receive than textual tears from unhappy folks I've confused or abused. I think it may be hard to overcome the horrific karma of all those rejections, however. Whenever I skid out on a patch of literary or life-related slickness, I always blame those crazy little rejection notes I sent out in the early part of the decade.
3. Do you have any good rejection stories of your own work at other journals?

A good rejection from long ago: I sent a basketball-related story to the Paris Review. They sent their little slip back with a drawing done in light-blue pencil of a backboard and a hoop. They also drew a basketball rebounding off the backboard, missing terribly — what was funny was that the trajectory of the ball (described with a few active lines behind the ball) was from more or less directly beneath the hoop. The suggestion was something like: "dear writer, you wildly missed a layup with this one." I liked that.
But, generally, responses from other journals remind me why I started Eyeshot in the first place. The rejecting process takes so long and winds up being so impersonal, in part "due to the volume of submissions" but also because editors are busy doing things beyond compassionately responding to manuscripts? Editors fly through submissions, understandably, looking for something that engages them after a few sentences — but then why don't they return unwanted manuscripts a little quicker? Because they're human beings prone to procrastinate. Which is fine. But maybe, in general, journals should think of submissions more as a blessing than a burden. Like everyone who sends out fiction, I tend to get a few kind personalized notes and many more impersonal rejections. I never engage editors about their decisions, though — as a writer, it's best to collect as many rejections as you can while realizing that the apparent arbitrariness of the process (that is, the mysterious interworkings of sensibility, blood-sugar levels, sleep deprivation, and other infinitely varying, essential editorial factors) is half the fun.

4. How are you able to so aptly tell it like it is in the face so many many 'Thanks for sending your story to ___, but unfortunately it's not a fit at this time.'s?

Again, I think I send a link to my own variety of form-rejection letter a lot more these days than I ever did, but when I do respond (a few times a week?), I spend some time trying to positively interact with ye olde unknown writers of the world. What's cool is that I don't know anything about these writers beyond the submission, so it's not a personal attack if I'm negative — I think that, via all those responses to stories, I'm really just sort of circling around a hazily understood literary ideal. Maybe posting the rejections creates a sort of whirlpool into which I can flush some of the negative literary energy that builds up? Hmm, maybe that's part of it — maybe I'm a total literary idealist, and everyone knows that all idealists are doomed to become bitter because their ideals are so rarely met, let alone exceeded. Maybe I "tell it like it is," as you say, because I give a shit. And part of giving a shit, in terms of literary endeavor, is being sincere. Inauthenticity, especially of a literary sort, is akin to going out for Sunday brunch with your loved one and ordering eggs benedict topped with a hollandaise sauce made from butter, lemon, and the innards of crushed baby manatees.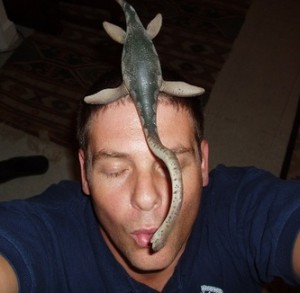 5. Outside of Eyeshot, what are you working on these days?

A story about having a non-stop nosebleed at work and a novel (in the form of a colonial almanac) involving the Jersey Devil.
17 Comments