eyeshot
Blake Butler
—
Lee Klein's Eyeshot's REJECTION LETTERS FROM THE EYESHOT OUTBOX v.9, which for me have always been an instructive and hilarious example of internet tone, and 'real talk.' Hopefully it is not truly the last.
"1. There's a reason that Eyeshot's sub guidelines say no "write" or "writer" e-mail addresses unless you're very young. It suggests an aesthetic, a "writer" type who owns a Moleskine journal, whose work mostly disrespects the maturity, patience, and literary knowledge/expectations of readers, and who refers to journals and sites as "markets." These writers live for those glorious days when Duotrope posts "congratulations, writer name!" next to the silly name of some obscure lit site that'll be abandoned by 2010. 2012 the latest. "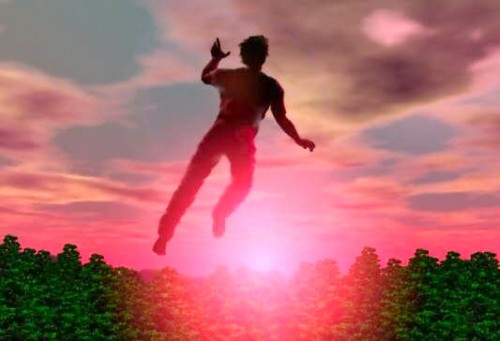 EYESHOT IS OVER

Nearly ten years exactly after conception, Eyeshot is over for now. We have not much e-enthusiasm, and we rarely read "online lit," so why provide it? Books are where it's at! Real live bound specimens you can throw across the room. Buy one today! Like the Hunger Artist, Eyeshot now melts into the straw of its cage, so it can be replaced by a lively panther. The site will not disappear. The archives will remain. This home page here may sometimes propagate the editor's purposes. If you're feeling nostalgic, here's a collection of some of the more popular things posted here. Thanks to everyone who ever contributed, submitted, or visited. Lates for now. More later . . .
Good luck and best wishes Lee Klein for a decade of dedication, and for being one of the first to get this "online lit" thing started. I feel like any more commentary on this would only get us in trouble. I appreciate Eyeshot very much — as I think many of us do — and will say "thank you."
Bozipede: a type of famous, old-guard internet literary magazine insect, commonly called a "pindle" or a "pindle bozz." The bozipede is also called a "pin del dee boz" by the brave, a "pee bozz" by people who spend too much time on their hair, and a "pin diddily boss" by the same people who think it's funny to mix Kool-Aid and hydroplaning. Bozipedes are well-regarded for being interesting and awesome and spinning out six stories of varying forms, styles, and effects every couple months or so.
That's right: a new PBoz is out.
Gawk the new fictive dreams from Digby Beaumont, Kristin Fouquet, Chelsey Flood, Tai Dong Huai, Patti Jazanoski, and Lydia Copeland.
What I've always liked about Pindeldyboz is how so many of the stories they publish seem small at first–scenes, Christmas muzak, malls, mice, lunch, a few teetering emotions–but always turn irrevocably weird. This isn't categorical: lots of stuff gets published there that has nothing to do with this feeling of mine. But I feel like Pindeldyboz has an eye for chewy realism in the way that Eyeshot does chicanery or Hobart does mathematician truck driver humor.
All of these magazines have RSS feeds to which you should subscribe, so you won't even need me–your hot yogurt man, your lumberjack-in-the-rain–to tell you these things. Yes: what I aim for is ultimate dispensibility, also known as "the opposite of sugar" or "not the new Pindeldyboz."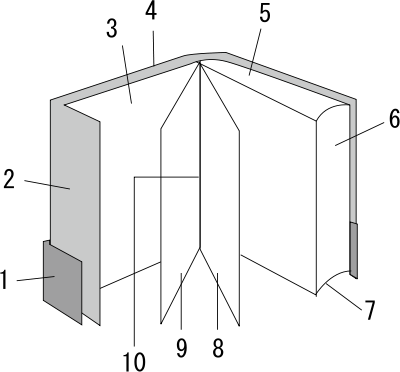 Lee Klein, an official HTMLGIANT massive person, under the pseudonym 'Throop Roebling,' has been writing reviews of books and music (in his 'upon listening' series) sporadically in eyeshot for sometime. Throop has also been known to publish amazing stories in eyeshot, no doubt nepotism, especially this (mock?) homage to the last chapter in Ulysses.
Anyways, Klein has unmasked himself (or at least I am right now) with eyeshot's new "Readerly Resonance Chamber," wherein the vigorous writer peruses and pursues a handful of books. Klein has a meaty way with words, and thoughts, and I can't wait for more. My reading list just swelled, and comparing myself to Klein, my brain just shrunk.
Uncategorized /
15 Comments
November 19th, 2008 / 1:07 pm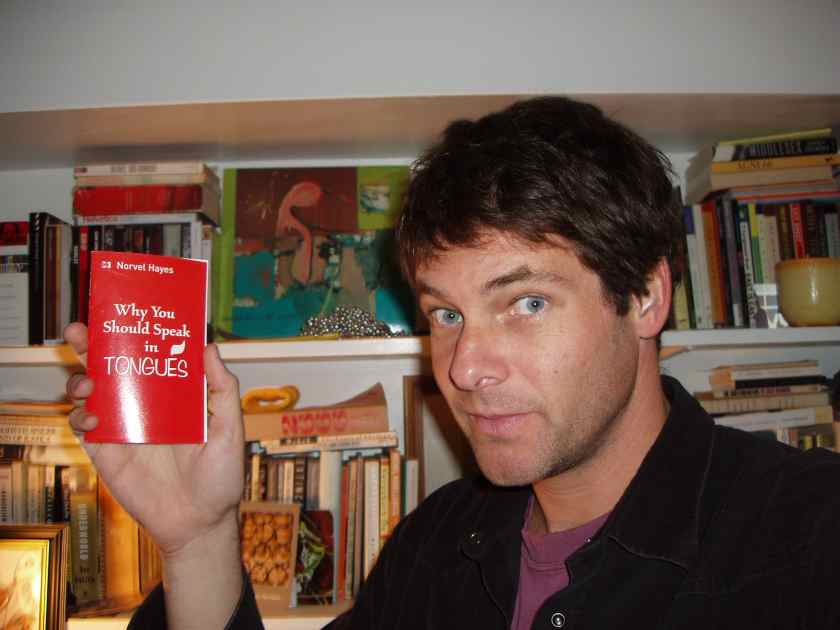 If you don't know who Lee Klein is, it's time you knew. Let's put it this way: if Lee Klein were a presidential candidate, I might have voted this year. Alas.
Anyhow, when he's not busy editing Eyeshot (one of the oldest in-house literary mags still killing it), writing amazing rejection letters, he's also one hell of a writer (recently on AGNI and in Black Warrior Review, both of which you can find linked at the first link in this post).
After the break, 5 questions for a very massive person.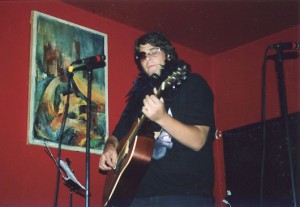 The best thing about internet-published fiction writing a few years back was getting a rejection letter from Lee Klein at Eyeshot.
The best. Seriously.
"At first I thought you took some pages from a Frank McCourt memoir, copied them, then added a dash of Pac Man."
Lee was funny. Lee was direct. Lee was fucking merciless.
(Lee is still all these things, by the way. Eyeshot remains. Eyeshot continues to publish and, as far as I know, continues to reject.  But, now, on the submissions page, you read: "PLEASE REALIZE we used to try to respond very quickly, often in mere minutes, generally within 48 hours. And that we used to tend to have some fun with our rejection letters. Now we might just send a link to a beautiful form letter. But occasionally we may still respond personally and performatively and whatever, depending on time and energy.")
His rejections sometimes felt like a prolonged, broken narrative, a story being sent out to the world, one person at a time. Luckily, he collected them for us. READ MORE >
Uncategorized /
17 Comments
October 3rd, 2008 / 4:43 pm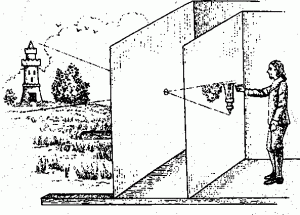 The photos which accompany Pequin's stories are always stunning, and as much as I advocate the breadth of words, I think they augment the stories.
Steven Coy (editor) has explicitly cited Lee Klein's eyeshot for the image per text inspiration, the latter whom understandably didn't cite New Yorker for having always done the same. In the New Yorker, the pairing of image and story seems conceptually unconscious. (I'm sure the politics of publishing both story and image takes precedence over any editorial ideology, if any, concerning the pairing.)
Eyeshot's photos are quirky and playful, but they are somewhat detached from the story itself, and celebrated more for their inherent attributes. Coy is onto something different here. The photos at Pequin act as a kind of surrogate or residual 'scene' for/from the story; either that, or as a clever visual pun.
For example: Dream Date, about a not-so-great boyfriend and his girlfriend's unmet needs, is accompanied by a scene looking down a pink stairwell into a dark hallway, a composition which shares the orientation of a woman's spread legs. There's even a light bulb (anatomically consistent) which supposes a clitoris.
In Animal Parade, a story about the mishaps of taking a wrong exit on the freeway, the image is of freeway periphery (cinderblock walls, telephone polls, fastfood signs, etc.). The photo has a way of snapping into POV function, embodying the view of characters in the story.
Per Pequin's writer's guidelines, stories are to be under 1000 words (ideally exactly 1000 words). Coy seems hell-bent on toying with the whole 'picture paints a thousand words' thing. Good for him, and good for us.
Uncategorized /
3 Comments
October 2nd, 2008 / 3:40 pm