May 9th, 2012 / 3:01 pm
Music
Jimmy Chen
Sticky Fingers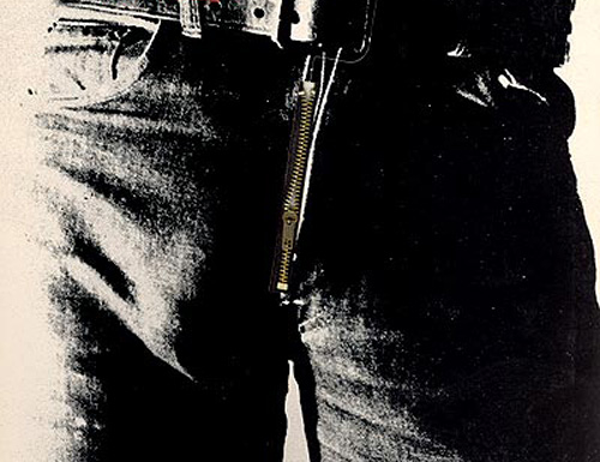 In 1984, a year masquerading as a didactic yet prophetic novel, the real person of my father was kicked out of his home by the real person of my mother; I make such differentiation because real life, containing such real people, has no front and back cover, only addendums and epilogues under constant revision, not to mention a disorganized index of horror. My father, whose emotional abuse was verging on physical, recently kicked out after a bad night involving a six-pack of import beer and a kitchen knife, just past 40, rented a room four blocks away in a house he proudly referred to as of "bachelors," showing me the cool Mazda RX-7 parked in the driveway, whose owner greeted this narrator with a swift "hey" in the manner of a dude out to party who wanted nothing to do with his new 41-year-old roommate and his 8-year-old son engaged in their ongoing "Sunday visits," whose unnatural allocation was incurred by the former's domestic transgression.
Tom, I think his name was, loved the Rolling Stones, which I surmised with fingers flipping through a milk crate full of their albums. I was fascinated with Sticky Fingers (1971), designed by Warhol, whose vinyl cover featured an actual zipper one could unzip, peaking through to the image of tight briefs whose main subject (while not consistent in location) was implied by their respective notable mounds. For about a month or two — before my father found his own apartment, then his own country (i.e. the United States, hence my arrival here three years later, my single mother at the edge of her patience, love, and bank account) — he would still receive mail at his home, our home, however confusing the idea of "our" became, giving me the task of walking his mail over to him. I remember how odd it felt becoming the mailman of my family. I'd stay over for fifteen minutes or so, somewhat awkwardly as my father addressed whatever issues the mail incited, at times disturbed phone calls to my mother regarding household bills and other "adult things," this in the mind of a boy who had no idea how gay it was to be so consumed with opening the fly of an anonymous man with a huge cock.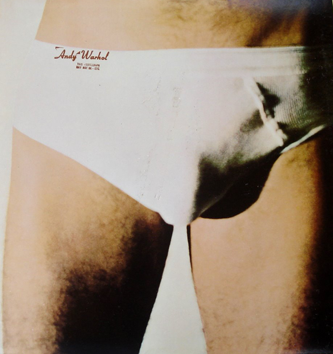 Warhol's joke, of course, was fellatio, or just a handjob, if one considers the album's title. One is met below the belt, on their knees, with a sole zipper to undo. Of subordination. Perhaps his Velvet Undergound & Nico (1967) banana was too obvious or not enough. But this was years before art school, "sophisticated" taste, and Reed and Cale's alienating distortion which seemed to almost resent being listened to. I went through a Velvet Underground phase, but got tired of the tranquilizer dart effect. The suspicious large mound to the right of the zipper seemed related to what I was discovering about my own body, however tiny in size. I remember Tom smiling at me while I fingered the fly, the secret of adulthood's primitive mechanisms in the face of childhood's curiosity. Now when I look at the cover I think of foreskin, smegma, the vas deferens, gay '70s porn, anal sex, the inevitable $hot's economics and abstract expressionism, and other wonderful things adults are blessed with knowledge of. I miss nonsex. I miss my small fingers.
I delivered his mail until it stopped coming, as if the purveyors with whom my father was in debt just knew, and went after him elsewhere. My mother and I moved to low-income housing closer to the city, inverse white flight, and the Sunday visits with my father happened less and less, until one day the elevator doors which led to and away from Apt. 404 shut on his tear stricken face. It would be years later until I actually heard the album: the funny racism of "Brown Sugar," boring misogyny of "Bitch," and oddly haunting "Moonlight Mile," though the song not mentioned will soon be so. Tom eventually drove me around the neighborhood in his RX-7, which smelled like perfume, another way of saying smelled like success. I remember being happy for him, and blessing rock and roll. In a bachelors' house in Markham, Ontario, a small suburb just outside of Toronto, sometime in the evening when the purple sky, battered by the sun, concedes to its bruise; when other fathers and husbands are with their families, I — now, hidden in hindsight — imagine my father, a programmer for IBM who just couldn't program the rest of his life, carefully guiding the needle to "Wild Horses," perhaps with a commemorative six-pack next to him, or 8″ chef's knife, slouching into the opening lines almost perfectly composed on behalf of his small son, who only wished the mail contained better news: childhood living is easy to do / the things you wanted I brought them for you.
22 Comments