December 17th, 2009 / 5:23 pm
Presses
Matthew Simmons
Underland Press Sale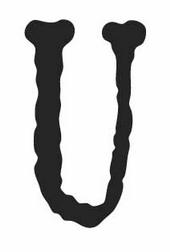 Underland Press wrote to say they are offering a 15% discount on their entire stock through the end of December. This includes their lovely, lovely limited edition hardcovers. Finch! Last Days by Brian Evenson! Best American Fantasy! Evil Clowns!
Go forth. Buy. Tell your friends. When you check out, use the code: xmas09.
There's also a four books for $30 deal at Two Dollar Radio. Joshua Mohr! Gary Indiana! Nog!
Happy holidays.
Tags: Two Dollar Radio, underland press
2 Comments
December 17th, 2009 / 9:37 pm Paul—
December 17th, 2009 / 5:37 pm Paul—