December 11th, 2009 / 3:07 pm
Uncategorized
Matthew Simmons
2010: What are you looking forward to?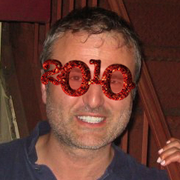 2009 has been a hell of a year for books, I think. Will 2010 be even better?
The answer, of course, is an emphatic maybe.
"MAYBE!"
Here are three coming in 2010 you should be looking forward to. Comment with more.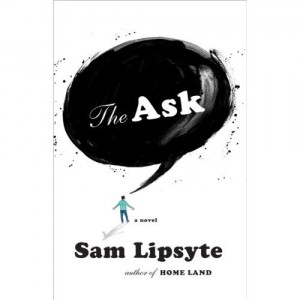 The Ask by Sam Lipsyte
Due respect to the amazing Venus Drive, Lipsyte is a born novelist. Home Land kills me every time I pick it up and choose a random sentence. (Bathing at knife point in the phlegm of the dead?!?!) The Ask is another dark, funny-as-hell book.
Every time I read Lipsyte, it occurs to me that I don't spend enough time telling people how good Sam Lipsyte is. And then I feel like a jerk. Sam Lipsyte's writing is so good, it makes me hate myself.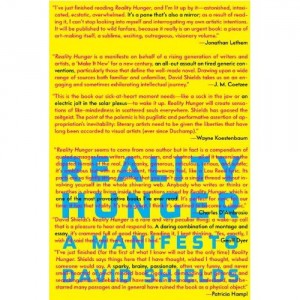 Reality Hunger by David Shields
Galley just arrived on my desk. Read a little bit of this recently—a chapter on collage—and though the book is composed in small sections, each section is a marvelously chiseled piece of writing: direct, elegant, and thought-provoking.
A Common Pornography by Kevin Sampsell
Remember that thing I posted a while back about memoir? The one where I basically said: fuck all memoir. Fiction is where its at.
You remember that, right?
Yeah, well, fuck me. As the kids say, Kevin Sampsell FTW. A Common Pornography is flat-out awesome. Tightly composed, damn funny, unsettlingly candid. Fun as hell. Read it in a sitting.
(Note that all three of these books are from big presses. Good for them, I say. Good that someone in those institutions is still paying attention.)
Tags: 2010 books, David Shields, kevin sampsell, sam lipstyte
82 Comments