July 10th, 2012 / 3:26 pm
Random
Contributors
Contributor Party
Erik Stinson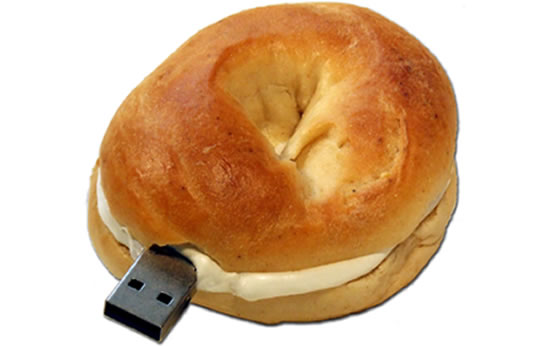 Corporations are the new angels of America, letting go in aluminum bathroom stalls, those mirrors of our spiritual disguise. Bagel holes were the voids in our lives, filled by pop-up ads, punctured by five inch heels propping up the advertising interns "doing" Soho for lunch. Arugula salad. In my New York office painted eggshell white and Sharpie marked with cartoon allusions, amidst the European glossy mags on which my foggy semblance prevailed, I could feel the pulse of my enormous member in my palm. It felt like Miami during high noon, the relapse of a USB drive containing a .pdf novel. The domestic beer in front of me was eventually outsourced by the neopolitics of ironic ingestion, sprayed outward into R. Mutt's urinal moments after my pastrami sandwich made by the last Zionists of West Village. The CEO listened to a calm ocean with his Sony walkman. I got promoted.
—
AD Jameson

Hello, I'm AD Jameson, a contributor at this website. If you would like to view my bio page, you can click here. I also write for the Big Other, and my bio page is here. While I was an expatriate living abroad, I often visited these foreign embassys [1, 2, 3, 4], which I'll talk more in depth about next week. Moving forward, what follows are some supplemental thoughts (and really, they are just thoughts!) I had watching Batman Forever. Please enjoy!
— Batman is played by Val Kilmer, who was in Top Gun, who also played Willem de Kooning in Pollock, who people say I look like, given our similar attributes. Val Kilmer has really good genes.
— I'll get into Tommy Lee Jones later. I'm working on an excel spreadsheet breaking down each time he's said a word that contains a vowel, which I'm arranging in direct correlation to the vowels (A, B, C, etc.) for which the excel columns are named.
— In scene 13:12:45, Jim Carey is introduced as Dr. Edward Nygma, who I was to learn was the Riddler while going over the film's wikipedia page as the film played. I was hoping Christopher Nolan directed it, and that it starred Leonardo Dicaprio, and had more layers of depth in regards to time, and had scenes where the camera was upside down.
— Nicole Kidman plays Dr. Chase Meridan, who falls in love with Batman. Her forehead is a taut as that around my abdominal muscles. Of course, I had fallen asleep and was dreaming, but I did fairly well in a Surrealist course I took in college, so may this be a lesson.
—
David Fishkind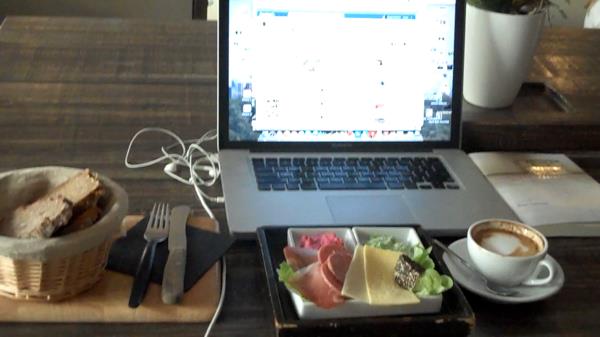 I woke up on Thursday near a lake in New Hampshire. My girlfriend, an undergraduate taking just the right amount of credits, was lying next to me, her hazel eyes a kind of centerless well inside which I could hear the living ghost of Joan Didion saying "Hey shithead, get me out of here." Dawn seemed to resonate with light borrowed from a John Cheever cover, its pale emanation moving over the breakfast I had waiting for me. I could hear my mother in the kitchen, cutting bread like a German. I finished Leaving the Atchota Station much like its narrator: mildly addicted to nicotine, an okay wifi signal, and sexual intercourse. My cappuccino foam (thanks, Mom) had surface area, but lacked density. It seemed meaning was some hologram of dairy. This was the world we lived in. The world John Updike lived in. The world of literary men dressed for either tennis or a job interview. I ate my cheese, then went to facebook to poke others back.
—
Blake Butler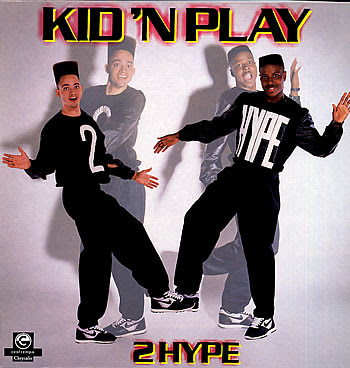 I'm drinking gin and eating a bowl of moths I captured with a housekeeper's hairnet in my attic, which I've been saving inside a doll's head for my unborn sister, and now going to live blog about the first rap album I was finally able to fall asleep to on my mother's sun yellow quilt. Kid 'N Play's 2 Hype starts out with "Rollin' with Kid 'N Play," which goes "oh la, oh la, ey" throughout the song, giving my meatus a reason to smile. A meatus is the opening hole of a penis. It comes Waffle House grease and synonyms. The internet is a bald Medusa. The next song is "Brother Man Get Hip," and while I know I'm not a "brother" because I'm white, and oddly receiving royalty checks for Drive and The Notebook, this has got me imagining the synthesized brass section's horns full of shaved afro fuzz. Going to lactate all the rats I can find in the basement now.
—
Roxane Gay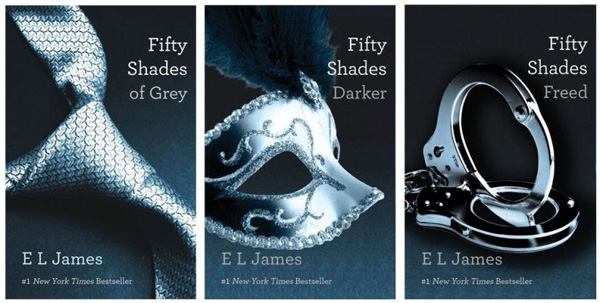 According to an article written by a staff writer who gets paid a salary of 65,000 a year for the New York Times, E.L. James' erotic consumer titillater 50 Shades trilogy is selling a lot of copies. I understand women may need to feel something more internal than their day jobs or family lives, that we are implicitly on the perimeter of systemically patriarchal daily life. Being choked up and being choked is a boundary women may wish to explore. I understand the feel of needing to, grant me the imperial colloquialism, "rub one out." It's just that E.L. James' seems to be subscribing to the very journalists (i.e. the woman who wrote the article, which was essentially a pleasant yet condescending review) who write under the auspices of unpandering journalism, when in fact it's just two women practicing nepotism. (They are cousins, metaphorically at least.) You see, E.L. James' subscribes to the New York Times, and now she's a #1 New York Times Bestseller? I think you know where I'm going.
—
Sean Lovelace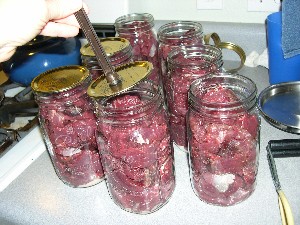 7. Shot nachos in a greenblue forest turned blue by the dusk.
8. Ate venison roadkill wearing Richard Brautigan's daughter on my face. I drive an American car and listen to Tom Petty. What? Are you some monk?
10 Comments