dogs
On May 9th, 2013 I started doing this thing where I'd force myself to write one thought for every hour that I was awake.  I did this regularly for 22 days.  The end came not from a lack of thoughts but, conversely, because I found myself totally overstimulated during a trip to New Orleans (referenced in the final entries) and it didn't make sense to pick it up again after that.
I wasn't sure what I could or would do with this project while I was doing it, but reading back over it now, I'm intrigued by the weird, oblique narrative it creates.  You get NBA playoff scores, observations from an 8-part Beatles documentary I was watching at the time, a legal "brouhaha" my roommate involved me in, and updates on the dogs I walk and cats I sit (my job).  It's sort of feels like a liveblog/livetweet but different because the constraints and medium are different.  It was really fun to do, I hope it's fun to read.
Need a finer knowledge of building materials.  Clapboard, vinyl, sheetrock – what are these things?
Fishkind's party. Am I gonna go? Feel fat and stupid, but also like drinking.
George Harrison was from an Irish family with the last name "French."
I can't tell if it's foggy or if I'm just tired.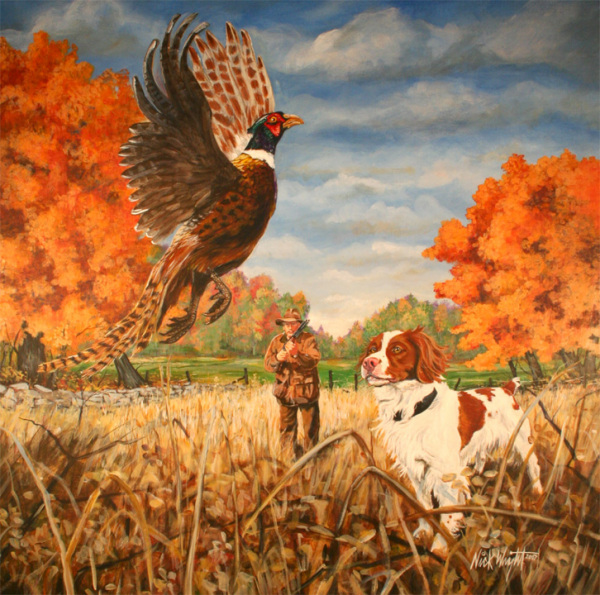 I like dogs. I'm what you might call a "dog person." My dog, who my parents purchased somewhere in central Indiana in November 1999, is not only a great friend, but an important influence on my writing and art. Today, she sits approximately fifteen feet behind me staring out the window at the cold, gray earth.  Did I mention she likes HTMLGIANT.
When I was growing up, a strong percentage of my favorite books were centered around dogs. There was Go, Dog. Go!—the second book I ever read.  Then there were Marjorie Flack's Angus books about a mischievous Scottish Terrier, not unlike the more popular The Poky Little Puppy, which as of 2001, was the single all-time best-selling hardcover children's book in the country, selling nearly 15 million copies since its publication in 1942, according to Publishers Weekly.  As I grew older still, I read Shiloh and, my favorite childhood novel, Where the Red Fern Grows. There was even a book narrated by a Pointer, read aloud in some public school setting, which has left an undying impression on me, years later.  Needless to say, the dog books were a big part of my childhood.
Somewhere along the line, though, a shift occurred.