Glenn Beck
[matchup #60 in Tournament of Bookshit]
"Funny how new facts pop up and make you doubt that there's any goodness in life."1 An ewer of wisdom. "The first baby of the new year, her arrival had been announced in all the papers as if she were heir to a throne or a fortune instead of the daughter of a sometime fisherman and fulltime gambler, and the best waitress at the Garden Cove Pancake House on U.S. 1."2 There are times when your connection to humanity is self-evident, joyously overwhelming. "She had to take a shower, like, immediately."3 Who doesn't know the bright snap of day, and welcome it? "Most people think about age and experience in terms of years, but it's really only moments that define us."4 Could it be any sweeter? "The club will not run out of tequila until I get my hair right. So shut the fuck up."5 Forms like dew, inevitable as the sun. "One of the things I hate most about this book is that it is all about me."6 Alas, we are all selecting principles. "Surely this babe would be impressed by his résumé."7 Alas.
4 Glenn Beck, The Overton Window
5 Nicole "Snooki" Polizzi, A Shore Thing
7 Bill O'Reilly, Those Who Trespass
– – – READ MORE >
Glenn Beck, currently getting people all worked up about George Soros, took a little time out to—through heavy, unsubtle implication—get people all worked out about Esperanto. (Which he believes is called "Esperanza." What a cutey!) One language! One government! One world! Communism! Or one of the other bad ones!
I can't be the only one who wishes the damn New World Order would get a move on and take over and turn the world into a grand fascist, communist, socialist dictatorship already. I'm sick of listening to these people. Am I? Or can we get the Reptilians to hurry up and invade? Haven't they softened us up enough yet?
But I can't think of a better reason than Beck's mentioning of "esperanza" to post a piece of the William Shatner esperanto movie Incubus. (Done above.)
And ask the following question: what's your favorite constructed language? Is it the language that Sigur Ros, Magma, or Ruins sing/sang in? Klingon? Elvish?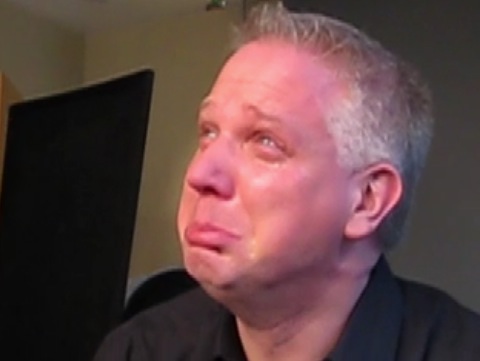 "Whether it was a question of the right of petition or the tax on wine, freedom of the press or free trade, the clubs or the municipal charter, protection of personal liberty or regulation of the state budget, the watchword constantly recurs, the theme remains always the same, the verdict is ever ready and invariably reads: "Socialism!" Even bourgeois liberalism is declared socialistic, bourgeois enlightenment socialistic, bourgeois financial reform socialistic. It was socialistic to build a railway, where a canal already existed, and it was socialistic to defend oneself with a cane when one was attacked with a rapier." – Karl Marx, The 18th Brumaire of Louis Bonaparte (1852)

(Thanks to Jeremy Schmall, who is presently reading Marx so that the rest of us don't have to.)