joyelle mcsweeney
Do you feel a duty to read and acknowledge your literary, theoretical, and musical foremothers? Do you feel obligated to know the canon even though you don't find it relevant to you? Do mothers really know what their daughters want? Are you angered by ignorant people of the younger generation who haven't taken the time to read the foundational texts? Is Nicki Minaj arrogant for not acknowledging her debt to Lil' Kim? Where do you fall on the questions of lineage and inheritance? Some ideas to chew on beneath the cut.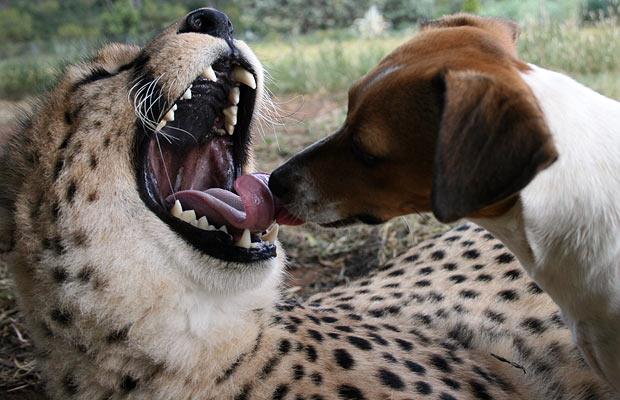 1. A second preview of the final issue of Lamination Colony has been posted in the form of Joyelle McSweeney's "Welcome a Revolution"
2. @ Writing Prompts, Joe Hall is interviewed about his Pigafetta is My Wife, including writing advice:
Slaughter a pig, plank okra, join the commune, build a structure with indigenous materials, persecute your enemies, embrace your friends.

Most award winning poetry is just awful.

Buy my book.

For every procedure used to write a poem, develop and implement a counter procedure. You can sort it out at the end.

Pray to your god.

Stay in shape.

Don't buy my book.

Write.
3. At Your Brain's Black Box, Ben Spivey interviews Sasha Fletcher
4. Red Issue of the Fairy Tale Review has been released.
5. @ Largehearted Boy, Andrew Ervin's Book Notes for his newly released and beautiful Extraordinary Renditions.

1. After being beaten into a brain-damaging coma by five men outside a bar, Mark built a 1/6th scale World War II-era town in his backyard. –Marwencol, a photoblog
2. 'And I personally only like high-class escorts. I don't like sleeping with people I really love. I don't want to sleep with them because sex cannot last, but affection can last forever. I think this is healthy. And for the way the rich live, this is possible. But the other world, I think they need porn. I also think it's much more difficult to perform in porn than to fake some emotion on the face as an actor.' –an interview with Karl Lagerfeld
3. Kubrick triple shot: Johannes Goransson & Joyelle McSweeney on The Shining, NotComing.com on The Shining (Kubrick: Freud in his essay on the uncanny wrote that the sense of the uncanny is the only emotion which is more powerfully expressed in art than in life, which I found very illuminating; it didn't help writing the screenplay, but I think it's an interesting insight into the genre.), and NotComing.com on my favorite enigma: Eyes Wide Shut.
4. 'It turns out the doppleganger is Anya Liftig, a Brooklyn-based performance artist, and her intervention on Abramovic's "The Artist is Present" was a performance of her own, which she has titled "The Anxiety of Influence" after the Harold Bloom book of the same title.' –an interview with said interloper
Blake Butler
—
Johannes Goransson has posted Joyelle McSweeney's The "Future" of "Poetry", involving Hiromi Ito, Kenneth Anger, Artaud, and a general consideration of the state of the state: "Poetry's present tense rejects the future in favour of an inflorating and decaying omnipresence, festive and overblown as a funeral garland, flimsy and odiforous, generating excess without the orderliness of generations. It rejects genre. It rejects "a" language. Rejects form for formlessness. It doesn't exist in one state, but is always making corrupt copies of itself."
Blake Butler
—
Johannes Göransson has posted an excerpt of Joyelle McSweeney's lecture on Bataille, Bolano, and Garland at his blog: the rest, as well as the fantastic full panel, is still available in the current Fence. "And they all spread from the same womb, the same womb or entrails, and their high fashion, their cloaks and adorned, bulletproof ghost shirts, cover over it until it can't."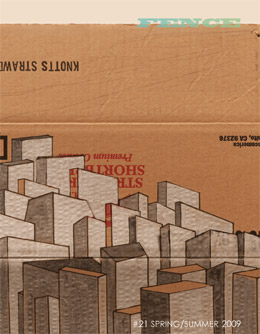 Reading and enjoying muchly the new issue of Fence, #21, which is full of fresh and good and fun, one of their best issues of late. It has some wonderful work from Giant friends Sean Kilpatrick, Colin Bassett, Janaka Stucky, as well as new by Rachel Sherman, Dean Young, Eugene Ostashevsky, and Ben Black, and a roundtable on nonrealist fiction with Brian Evenson, Laird Hunt, Joyelle McSweeney, Kate Bernheimer, and Eric Lorberer, and a lot more. I haven't read a piece yet that I haven't enjoyed and felt cooled by.
While you are at it, the friends at Fence are still offering a really great deal in that if you subscribe for 2 years (only $30, which is a steal), you get a free book of your choice (another $15 value, at least) from their excellent of array of past titles, including, among my favorites, Joyelle's Flet, Daniel Brenner's The Stupefying Flashblubs, Aaron Kunin's The Mandarin, and their many new titles. If I weren't already a subscriber, and have most all of their books, I would have done it again now twice.
Not sold yet? Fine. If that won't do it, try on this sentence cut from Kilpatrick's poem (1 of 3 from him), 'Gay Trade.':
Same old fears kind of save the day, / or make you look vacuously sane / in this light, eyelid small, giving / handshakes of solid milk, warmed / by crack-lighters drying your reflection / on a buried clothesline.
If you aren't ready now, you never will be.