Ken Baumann
Take our own Ken Baumann. He's twenty, and already toying with a style, voice, and rhythm all his own–see the newest New York Tyrant for proof. His work is at once strange and familiar, careful and mindful without constraining a sense of freedom which announces the promise of novelty, of a literature which is no longer merely literature. If any of that makes any sense to anyone. What I mean to say is, Ken is a young–very young, college-aged–prose stylist. Perhaps that is a rare feat. Perhaps it is not. But not often does an artist so young fulfill the promise of youth by making it new.
Take Zachary German. He's twenty-one, I believe, and while he indeed belongs to a certain class of writers, his style, at a very original pace, moves toward a terminal space, a degree-zero. His work has much to say about contemporary art, culture, and values, on both a level of doing and being. In many ways, he walks the talk of a young Camus. He's twenty-one. How?
I'm nineteen. I strive for an immediate stylism in my work. Whether or not I'm successful I cannot say. READ MORE >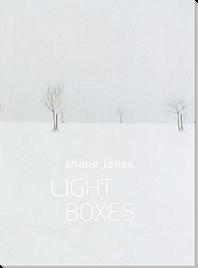 A review submitted by national heartthrob Ken Baumann, for Shane Jones's just released novel LIGHT BOXES from Publishing Genius Press.
I feel it's hard today to find a work of art that is earnest, that is compassionate. (Michael Kimball's Dear Everybody comes to mind). I was startled by Shane Jones's novel because it is so painfully both; it bleeds itself, and bleeds for others.

Light Boxes is a story about a community, about a man's quest to rid his community of February, a bitter and long spell of cold that haunts the the town and its people. I don't want to speak explicitly of the 'narrative' here, only because I think there is magic in discovery; it's a sensual work. Many of the images affected me viscerally, and will stay with me for a long time. Dead bees pour from the sky, a broken father sits in the middle of a snow-covered street, a body surfaces in a river covered in text… I could list all the beautiful, and often tragic, images contained within for awhile.
Uncategorized /
12 Comments
February 25th, 2009 / 1:00 am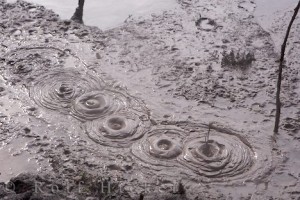 Reader, go buy.
I did. I will tell you what I think of them when they arrive. And I read them. I will read them before I tell you what I think of them.
I will probably read them before I tell you what I think of them.
There is a 64% chance I will read them, or maybe at least skim them before I tell you what I think of them.
57% maybe.
Definitely I will probably read, skim, or at least open them before I tell you what I think of them.
Also, I am sorry that this post moved Kendra's down the page a little. I apologize to you, the reader.
And Kendra.
And to…well, you know. Them.