love
BILLY: THE SPORT
"Billy" fucked the love of my life. [1] I had known Billy for a longer time than I had known the love of my life, and that still holds true from an objective standpoint where time is universal. I knew him to be the person I was not expecting to be friends with today, not because he fucked her–because I was actually not expecting that at all–but because our friendship was extremely mild. [2]  There were also haphazard and unrelated–as they pertain to each of us as friends–shared chronotopical coordinates. We happened to be at some of the same places at a lot of the same times: the concert where I met the girl I dated before I met the love of my life, the liberal arts institution in the Midwest we both attended and, finally, New York.
Understanding how memory is determined by the chronotope has always been an arduous battle between logic and emotion, because time becomes connected to the space the memory is produced in and the intensity of the experience held in each memory shapes one's perception of time. Time may appear to no longer be measured by any watch or clock, but by the strength of one's emotions. Space is also prone to personal subjectivity, as past memories tend to engender feelings of the past, arguments fought and wet kisses shared.
To construct an understandable narrative, the creator must give in to the limitation of linearity, regardless of how convoluted the structure of the linearity becomes. [3] As a producer of memories who also chronicles them in prose, I have often manipulated myself for days until I surrender to an objective need to stop giving in to my desire for the (re)production of an intense memory.
Last time I saw Billy we met at the Highline, [4] which is always awful and never ceases to surprise with how awful it will be over and over again. Time definitely stops forever at the Highline and the space becomes a mini-simulacrum of all that is hell: enthusiastic teenagers, people who like to document their everything for antisocial media and runners who run for fun. No wonder Billy had a freakout and cried, even if the space actually had nothing to do with it. [5]
This time I was meeting Billy at a Vietnamese place in Chinatown called PHO-BANG. I go there a lot, because the wait-staff is extremely rude, but also because I like their pho and it is definitely enough for two meals, or even sometimes all the meals of a day if you get the large size with the beef chunks.  My favorite detail about the kitschy exotic ambiance is the clock that is next to the counter, a clock that ticks but has stopped forever. On the clock there is a visual of the Twin Towers, a space that real time has made a non-space. I find that definitely inappropriate, but maybe I am silly to think that, especially after really loving the Tom Junod article in Esquire that beautifully conveyed the tragedy of imagery recounting the 9/11 tragedy. [6]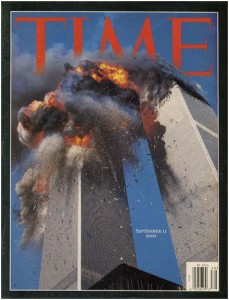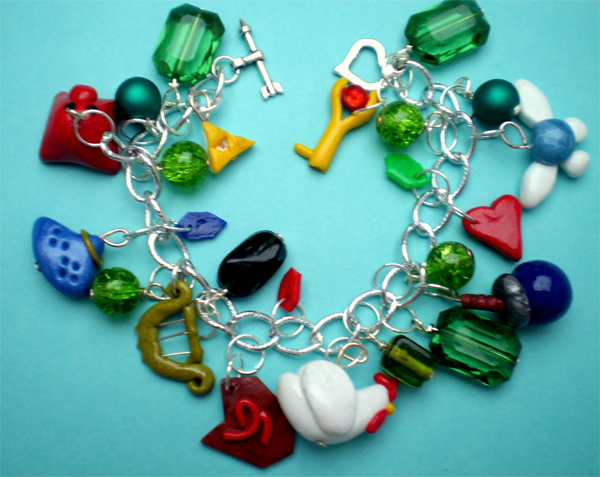 When presented with bad design, I often become irrationally, almost violently angry. The first time I was exposed to the class registration system at NMSU, I was seated at a university computer, in a public place, with my wife. None of these things stopped me from thumping the desk with my fist after twenty minutes of trying and failing to make the goddamn thing do what I wanted. I have said that bad design actually makes me more angry than the Holocaust; this is true. Obviously the Holocaust was worse than bad design, but I have no direct experience of its horrors. Bad design is with us every day, corroding us inside and out. It feels more immediate, to me. It feels oppressive.
Bad design makes me so angry because it is a message from the world, a whisper. It says: "No one cares about you. No one knows that you exist. No one knows what you are like. No one has taken the time to imagine you. No one wants to think about what you need or want. You are profoundly unimportant."
David Fishkind
—
What do you do on Saturdays between waking up hungover/alone and going out/drinking?
I have been re-watching
Twin Peaks
for, literally, the first time in a decade. I first saw the series when the Season 1 DVD was released, unfortunately long before Season 2 ever saw a DVD release, on December 18th, 2001. I got the box-set for Christmas. I had never seen the series before, but in the midst of my Lynch obsession at age 15, I was pumped.
Since I've been re-watching it, I've been thinking a lot more about David Lynch than I have for years– at least since Inland Empire was released. While I know that Twin Peaks is specifically not exclusively the work of Lynch, in any sort of auteur sense, it certainly maintains a lot of elements that are specific to his aesthetics, and the episodes he himself directed are certainly the best of the series. The point is, I've been thinking about how awesome David Lynch is, and how really he is sort of the only 'dark cult figure' that I can still deal with after decades of obsession & attempting to navigate 'fanboy' culture (which, for the record, any sort of genre-based fanboy culture–actually just make that any sort of fanboy culture in general–is pretty much the most annoying thing in the world; I can no longer deal with the cult of Werner Herzog due to his incessant pandering & the caricature of himself that he's fallen into (and the fact that Klaus Kinski is 100x more awesome than Herzog while Herzog gets all the credit majorly pisses me off)). Anyway, the point is I've made a list of why I will love David Lynch forever.
1. David Lynch understands the idea that films are more than just a representational narrative, rather, they are experiences in their own right.
2. David Lynch is not afraid of unwavering intensity. In fact, he loves it, and uses it to a very strong degree. Within the first season of Twin Peaks, made for prime-time network television, after establish a jovial tone filled with the lower-middle class & hat-tips to coffee and pie ("americana"), there are strobe lights, sexual perversions, and intense screaming & crying. This is not Lynch pandering towards "revealing the dark underbelly of suburbia"– maybe that is what Blue Velvet did, but I'd argue it's more likely that Lynch is just prone to exploring this intensity in various environments (which if you ask me, the rest of his filmography seems to prove).
READ MORE >
Someone I dearly love alerted me to this op-ed which ran yesterday in the NYTimes. At the grave risk of preaching to the converted I want to say a few things about it. READ MORE >