miley cyrus

I'll admit that I giggled when Miley cut her hair and her twitter fan said she looked butch. I laughed when Britney went loco and shaved it all off. Hair seems to be the number one method of rebellion for the Disney starlets, this host of young women who grow up in front of the camera with overly white smiles and innocent girlish good-looks (often dimples), and then completely implode in the most public way possible.  Yes, of course, these girls seek out stardom, and there will always be young kids who will do anything to get on TV or have their fame moment online, particularly now in this image-saturated techno age. And there will always be parents who will push their child from the moment they can walk to be a triple singing-dancing-acting threat. But what really intrigues/confuses me is this idea of the spectacle itself, the way in which there is an intense focus placed on these young women as they mature from kids to teenagers to young adults:  it's a coming-of-age that comes with a side of anti-depressants and multiple rehab trips – but it serves as global entertainment – whether it's taking place on the Disney set, or through leaked grainy mobile bra pics and indiscretions at the Chateau Marmont.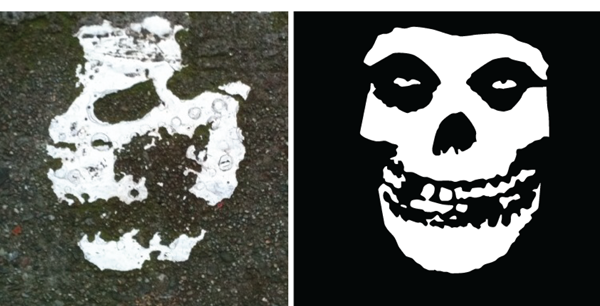 Every morning I pass a paint splatter that makes me think of the Misfits, but in my version the man had syphilis, an affliction which eventually corrodes the skull. I don't like punk, or at least I don't understand it; feels bourgeois almost, like not wearing a shirt and screaming seems like a privilege, and if you still have food at the end of the day, then thank you Safeway and why you bitchin'? When I was 17, it was a pretty bad year. I was listening to hair bands, reading Penthouse letters, and testing my small yellow middle-finger for the first time.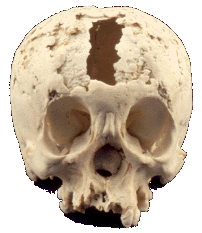 What you don't see are decaying leaves on the pavement, as I cropped them for aesthetic reasons. So a long time ago on Tennessee and 22nd st. in the "Dogpatch" area in Potrero district, a painter spilled some white paint on the sidewalk, maybe even accidentally stepped in it, then walked away; he was a contractor probably, who just painted a house he didn't live in so it didn't really matter. Maybe that's god, some guy who painted skin on us, then walked away.